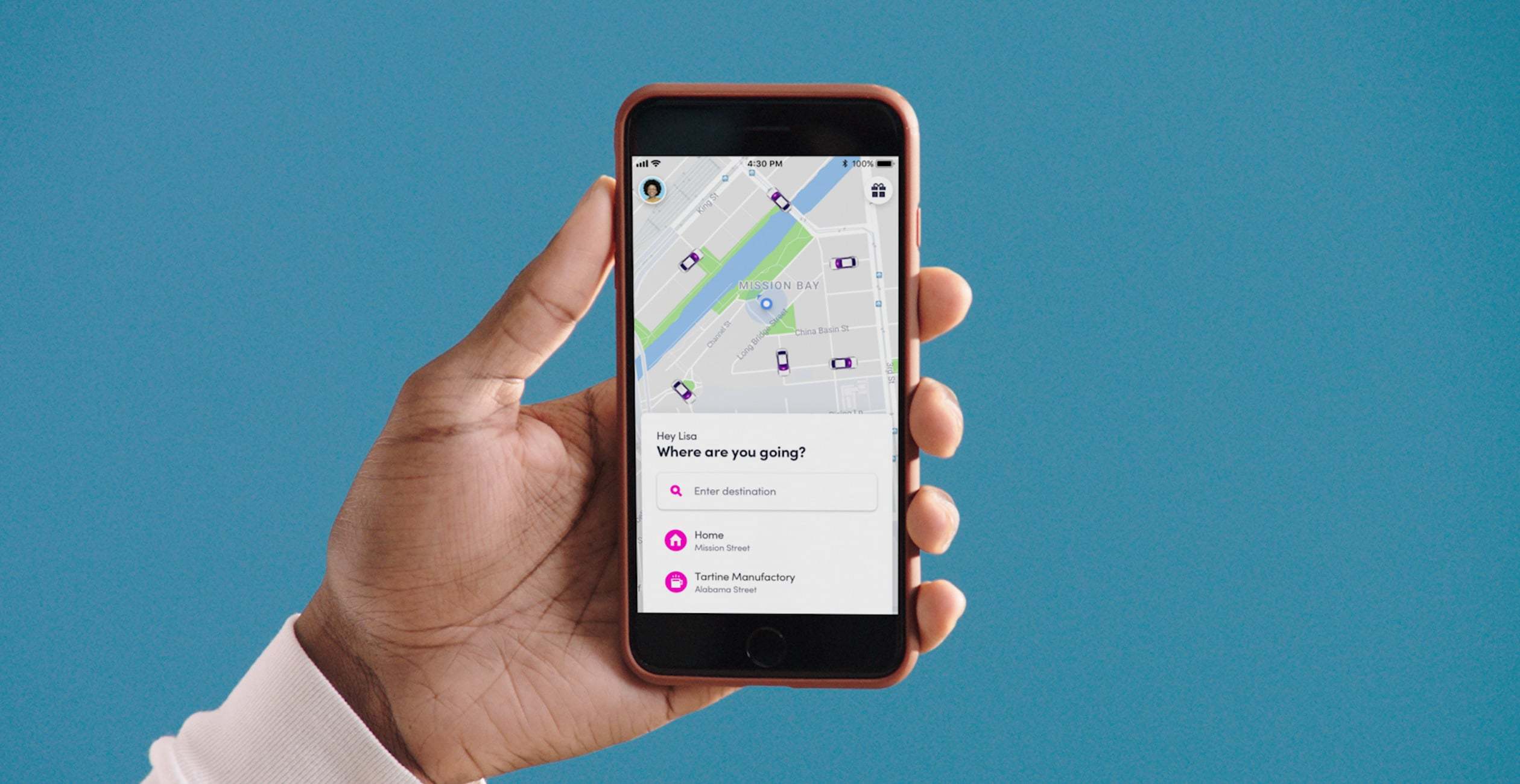 More than 110 million people around the world use Uber and Uber Eats, and millions of drivers are driving for the taxi company around the world. These numbers are on the rise. In Canada, an Uber driver can make up to $20 per hour. That can amount to around $44,000 dollars in yearly income. But to drive for Uber, you need to have a car that meets certain requirements and a smartphone or tablet. There are a variety of ways through which a person can get a car to drive for Uber. If you don't already own one, you can either buy, lease or rent. In this article we help you understand the best cars for uber.
---
Quick Links To Vehicle Deals For Uber Drivers, Uber Eats Drivers, & Lyft Drivers:
---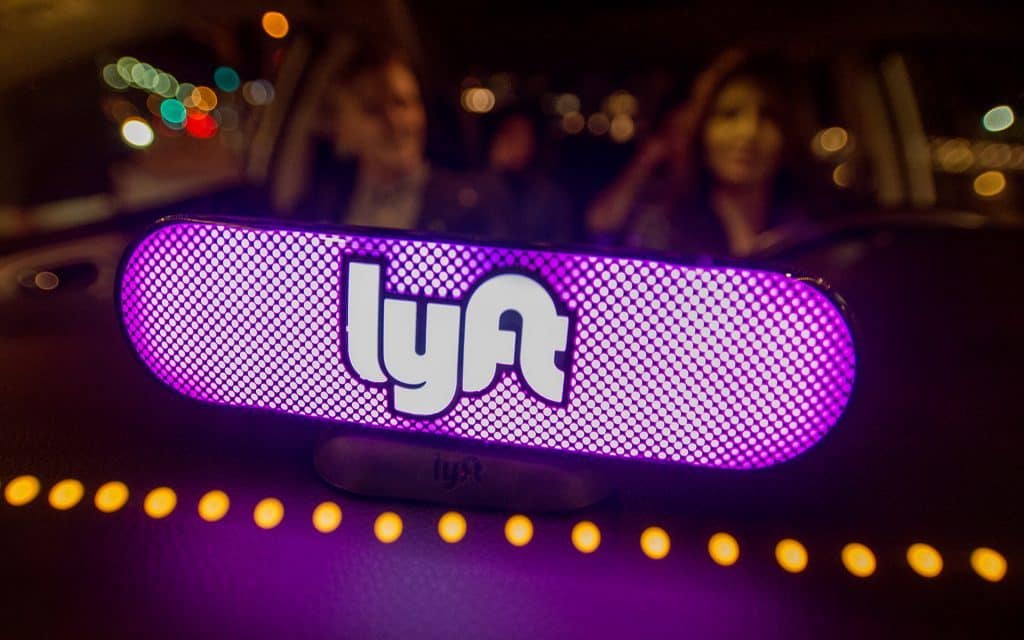 Many drivers who want to work for Uber often wonder which option among the three is favorable for them. Just because you already own a car doesn't mean you can just start working for Uber tomorrow morning. There are vehicle standards that your vehicle must comply with first. These standards will vary depending on the region. In this article, we take a look and compare the different ways you can acquire a car to start commercial ridesharing for uber.
In Canada, you can lease a vehicle for approximately $250 a week. Splend, an Australian company, extended its services to Canada back in 2017.
Can I Lease A Car For Uber or Lyft?
Most leasing companies don't allow their cars to be used for commercial purposes, so it's important to read through the contract carefully. There were companies in partnership with Uber that would offer leasing options through the Uber Xchange program, but this has since dwindled down.

Uber announced a strategic partnership with the Fair company back in 2018. The partnership gave drivers who want to lease vehicles for uber a long-term access to vehicles through the Fair company in the US. In Canada, you can lease a vehicle for approximately $250 a week, which covers vehicle payment and insurance. Splend, an Australian company, extended its services to Canada back in 2017. If offers vehicle leasing services for drivers who want to work for Uber or Lyft. Splend is no longer operating in Canada.

Choosing the leasing option is favorable if you plan to work at least 40 hours a week and if you also intend to use the car for personal uses apart from ridesharing. We share our thoughts about leasing a vehicle at a dealership in our previous article.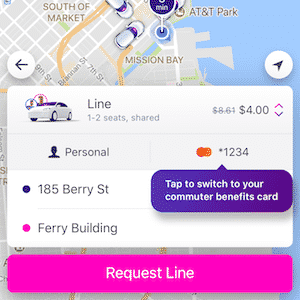 Should I Rent A Car For Uber or Lyft?
If you are considering renting instead, Uber has partnership deals with companies like Hertz and Fair which offer car renting services for uber drivers in the US. Weekly rates with Hertz stand at around $214 dollars a week not including taxes and fees for midsized sedans with a deposit of 200 dollars, which is refundable.

With Hertz, there is no mileage cap. That means you can also use the car for personal uses. However, you can only rent the car for a maximum of 28 days. Fair charges you a one time fee of 500 dollars and the weekly payments are cheaper compared to Hertz; it is around $70 dollars cheaper than Hertz.

Hyre car is another platform offering car rent services for peer to peer rideshare uses. A driver can connect with car owners and rent their cars for Uber at varying payment rates. weekly rates stand at about $200 dollars while the daily rate is about $25 dollars to $40 dollars. In Canada, you can rent cars with Splend at weekly prices of around $250 CAD.

If you are an existing Uber driver, you are allowed to rent and drive a car the same day you applied. Renting a car may seem much more expensive than buying your own car and making monthly payments. However, if you drive a lot in a week, it could be worth it.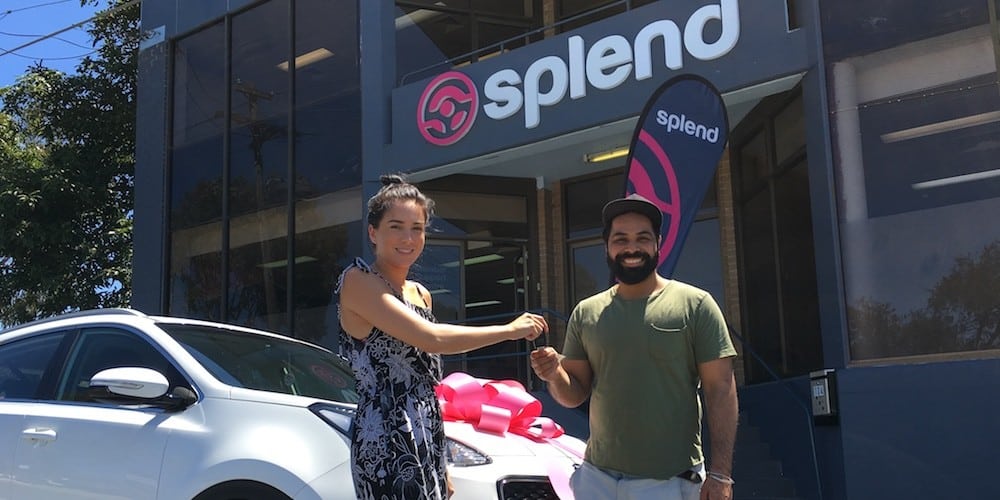 Should I Buy A Car For Uber or Lyft?
Buying a car can be the cheapest way to go if you want to work as a driver for Uber. The monthly payments are cheaper than rentals, and you have lesser restrictions and more freedom to use the car as you please.

It's advisable to buy a car that will ultimately make you money with the existing Uber rates. Buying a used car which is still in great shape can be a good option. Used cars are cheaper. The cost can range between $5000 dollars and $15,000 dollars. To learn more about the rates and payments available on a pre-owned vehicle, check out our pricing calculator. So if you have good credit rating, you can acquire a 36-months loan to buy the car.

If you decide to work for about 20 hours a week only, you will be able to pay for the car. And of course you can work for more hours to get money for your spending needs. There are certain requirements to driving for uber however buying a car is easily the most affordable way to own a car for uber.
What are the benefits of driving for uber or lyft?
If you already have a car and a smartphone, you can apply to be an Uber driver. But what are the benefits of driving for Uber or Lyft?

1. You are your own Boss
You are in charge of creating and managing your own schedule. Whether you choose to work during the day or night or for just 4 hours or 12 hours, it is up to you. You also get to choose the area you want to work in and the customers you're going to pick up. So you can take a day off if you decided to. That means you don't have to miss out on your kid's or friend's birthday party or important family moments. You can be there for all of them.

2. Make Money
If you have a car but no source of income, you can use it to make money by working as an Uber driver. During peak hours when many people are requesting for rides, the prices usually go up. While this can be bad news for the customer, its good news for you as the driver. It is often referred to as surge pricing or as uber calls it; dynamic pricing. What this means is that you have the chance to make more money. The app usually displays a colour coded heat map that indicates specific places where prices have gone up.

3. Instant Payment
For up to five times a day, you can transfer money to your bank account every day from the app. The money you make is instantly available to you. In the US, most driver partners can get instant pay as soon as they complete their first trip. All you need is a debit card.

4. You can work around the world
Hundreds of cities around the world use Uber. So if you are into adventures and seeing new places, you can choose to go and work in places you have always wanted to visit. It can be more of a work vacation. So moving to a new place won't necessarily affect your work.

5. Earn Money your way
If you don't want to give rides for money, you can use UberEATS and UberRUSH to deliver food and packages to customers. In fact, you don't really need a car to do this. You can use a bike or scooter. UberEATS is available in 23 cities in Canada and is available to over 70 per cent of the population in the US.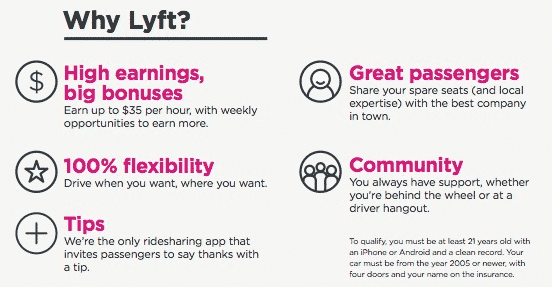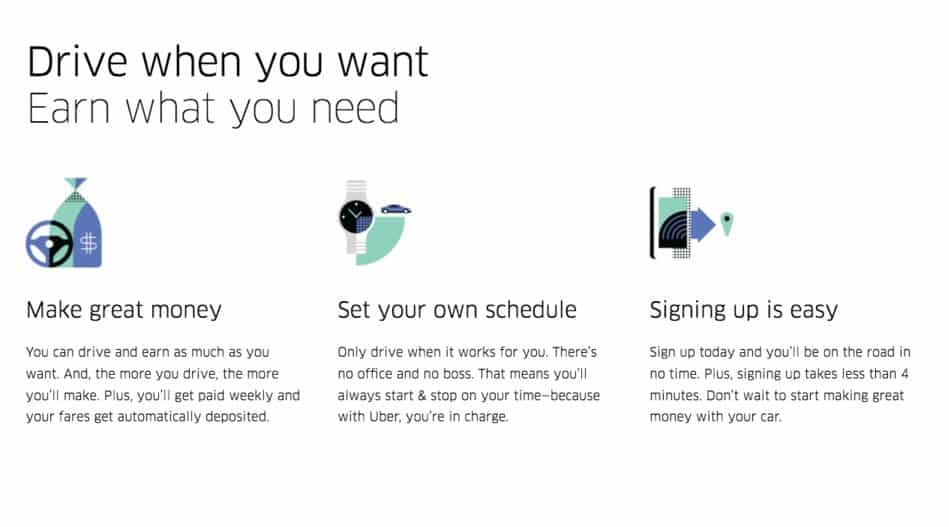 What are the car requirements for uber or lyft?
There are general requirements from Uber that your car must meet before you can start working for Uber. These requirements might vary from one region to the next. Below are some general requirements for Uber cars in North America, especially Canada. Any vehicle that meets these requirements will be the best car for Uber.

•The car should have 4 doors that open independently
•The car should be in overall good condition – while small scratches might be okay, damaged cars are not permitted to work for uber.
•The car should have no commercial branding – Uber services are intended for independent drivers, The car does not necessarily need to be registered to the driver it could belong to a business but no a Taxi company.
• No large Trucks or Vans – especially for UberX
• The car needs to pass a yearly vehicle inspection by a licensed mechanic – If it doesn't it will not be allowed
• Another requirement is that from December 1 to April 30 the next year, cars need to be fitted with snow tires or all-weather tires especially in Toronto Canada
• Salvaged or Rebuilt cars – If the car has frame damage, or if the airbags were removed and if the car at some point had been stolen it will not be permitted.
• A car that is 10 years or older may not be accepted.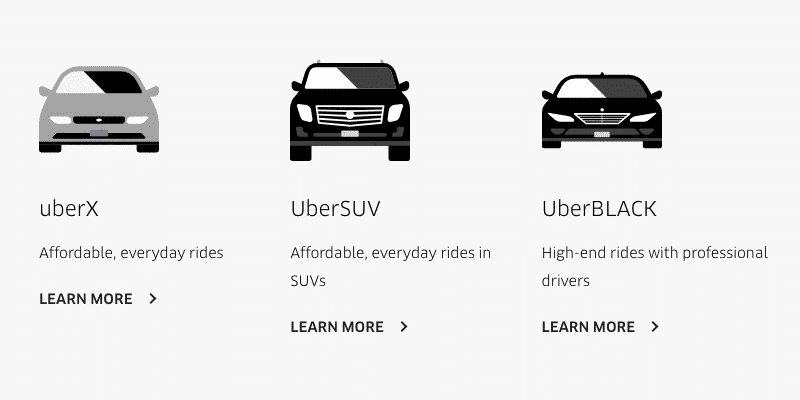 Conquest specializes in helping you find Uber ready vehicles that you can lease or finance. To find out what car may be the best fit for you, visit our tool here.
The most commonly used type of cars are;
• Toyota – Corolla, Prius, RAV4, Highlander, Camry.
• Mercedes – C-Class, M-Class, GLK-Class.
• Honda – Civic, Accord, Fit.
• Ford – Fusion, Focus, Edge, F-150.
• BMW – 3-series, X5, 5-series.
• Chevrolet – Impala, Equinox, Cruze.
• Lexus – RX 350, GS 350, IS 300.
• Hyundai – Sonata, Tucson.
Benefits of these cars
• Most of the cars are reasonably cheap, especially when buying them second hand – Toyota Corolla, Toyota Prius, Hyundai Sonata.
• Most of the cars have excellent fuel economy this includes the Toyota Corolla
• Comfortable and spacious such as the Ford Fusion, Toyota Prius, Toyota Highlander, Mercedes C-Class
* Excellent handling and steering. This can be found in cars such as Honda Civic, BMW 5-series.

Conclusion
Working for Uber or Lyft can be a profitable experience. While trying to get a car for your work, you need to consider what you expect to earn and your current financial status. If you own a car you can also rent it out for ridesharing and earn from it. The cheapest option for someone who wants to work for Uber is to purchase a car. Once you get an affordable car that is good in shape and can please your customer you are set to make money from it. Also, Remember to check whether your car meets the Uber requirements for your region before banking everything on it.
If you're in need of a car, a Conquest Consultant can help you narrow down which vehicle may be the best fit for you. Or if you already know which vehicle you want, you can match with one directly here.