Info & Tips
September 2019 Edition – Here Are The Best New Car Deals In Ontario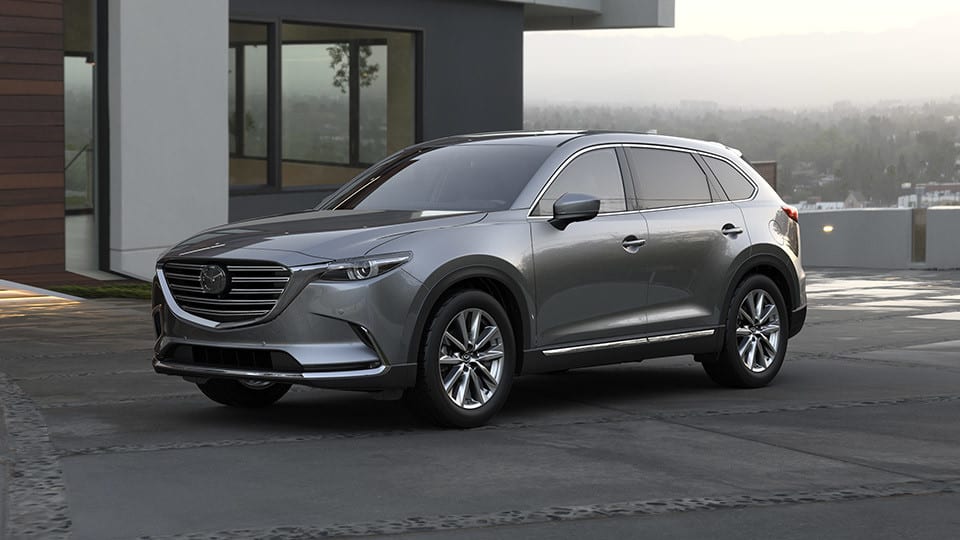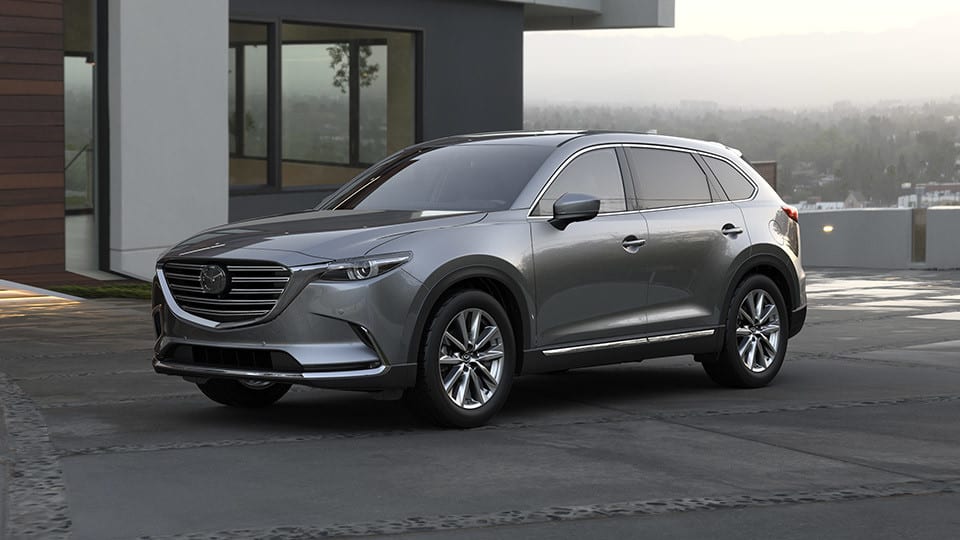 September is finally here! The CNE is over and school is back in session – so what does that mean for automotive? The September incentives bring great prices on lease and finance deals if you're looking for a 2019 model, demo, or even 2020! Here's the rundown of the best new car lease and finance deals in Ontario, Canada.
[DISPLAY_ULTIMATE_SOCIAL_ICONS]
Quick links to the brands you want to see:
Hyundai, Kia, Honda | Acura, Ford, Chrysler | Jeep | Dodge | Ram, Mazda, Mercedes, Toyota | Lexus, Nissan | Infiniti, Volvo, Volkswagen | Audi, Cadillac | Chevrolet | Buick | GMC, Subaru
Best New Car Deals In Ontario – September 2019
Luxury 5 Seater SUV: 2019 Cadillac XT5 Lease, $198 biweekly, $3250 down, 4 years
Compact Sedan: 2020 Toyota Corolla Lease, $112 biweekly, $0 down, 5 years
7 Seater SUV: 2019 Mazda CX-9 Lease, $189 biweeky, $2755 down, 5 years
Full Size SUV: 2019 Infiniti QX80 Lease, $934 monthly, $5000 down, 4 years
Truck: 2019 F150 Cash with up to $15,000 off
Performance Car: Order the 2020 Corvette C8!! Most dealers only require a $2500 deposit, and the car will have an incredible resale value when the orders come in by 2020-2021.

Want to see if there may be a better deal for you? A Conquest Expert can help you find which vehicle may be an even better fit if you're upgrading from an existing lease or finance.
Or if you're ready, book a Conquest Certified Dealer visit near you for a test drive.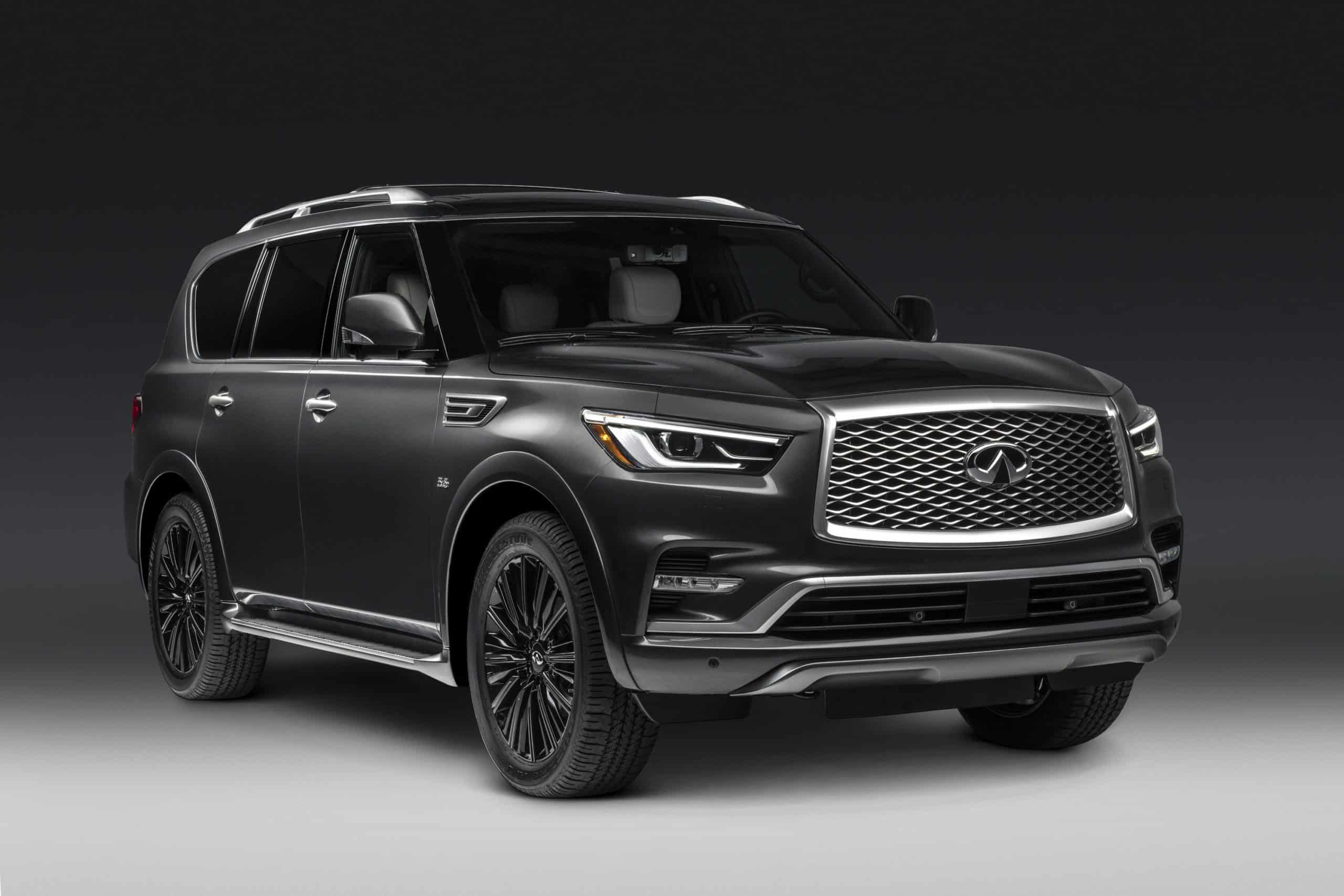 TIP: Be on the lookout for remaining 2019's, and yes, 2018's fthat may still be available as car brands and dealers prepare for incoming 2020 inventory. Keep in mind, many dealers are advertising these vehicles with an incredible discount that is usually only applicable on cash purchases. If you don't have a line of credit with an interest rate below 5%, or don't have straight cash to purchase these remaining deals, you may actually find stronger programs and rates on the newer inventory.
If You're ready for a new car, submit your Conquest Cars application to get matched with one of our consultants.
September has program carry over from most manufacturers, with a few of them re-marketing the same deals under a new 'event name' or offering.

Don't forget, you will get additional discounts when you purchase through a Conquest Cars Canada Certified Sales Consultant.
Best New Car Deals From Hyundai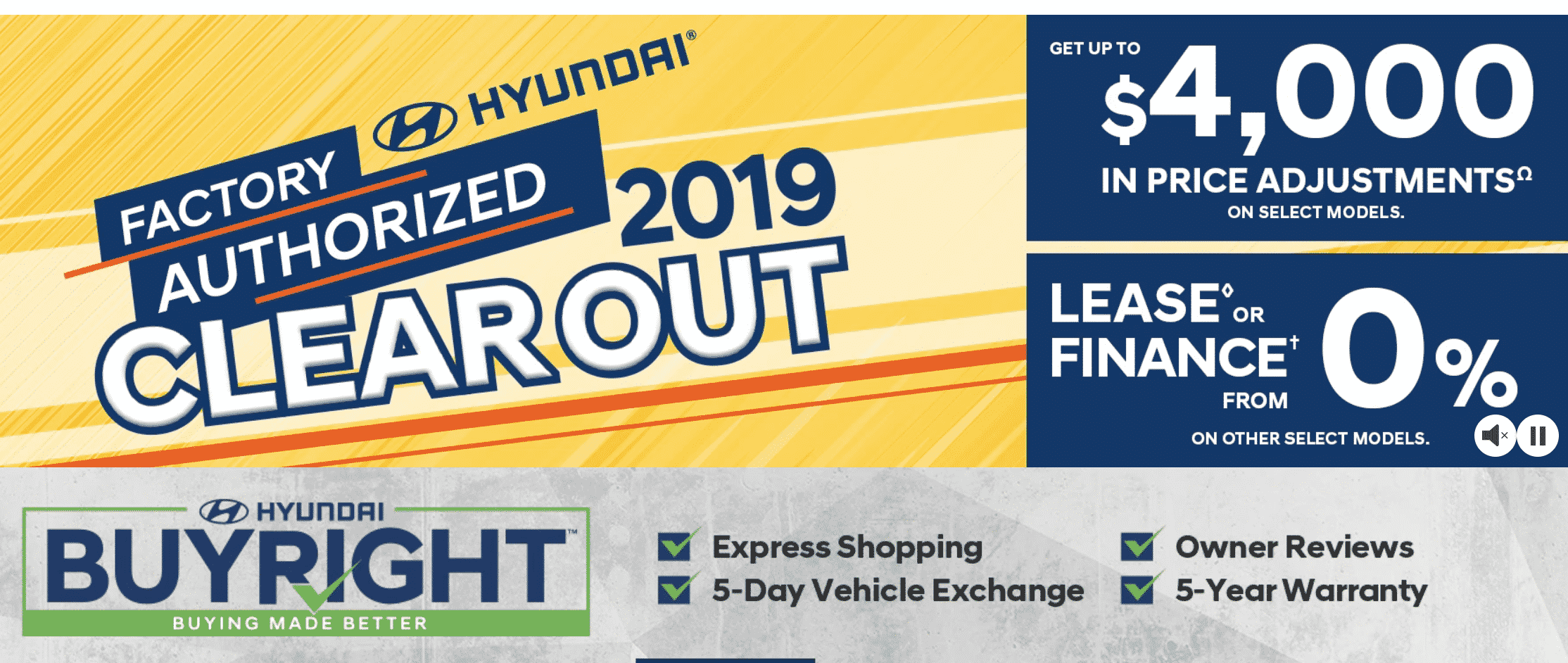 The factory authorized Hyundai clear out event for September is the same promo carried over from last month, however you'll find dealers are more interested in selling their 2019 demos. This should mean better prices compared to what could be done last month. Expect more dealership incentives on higher-end models.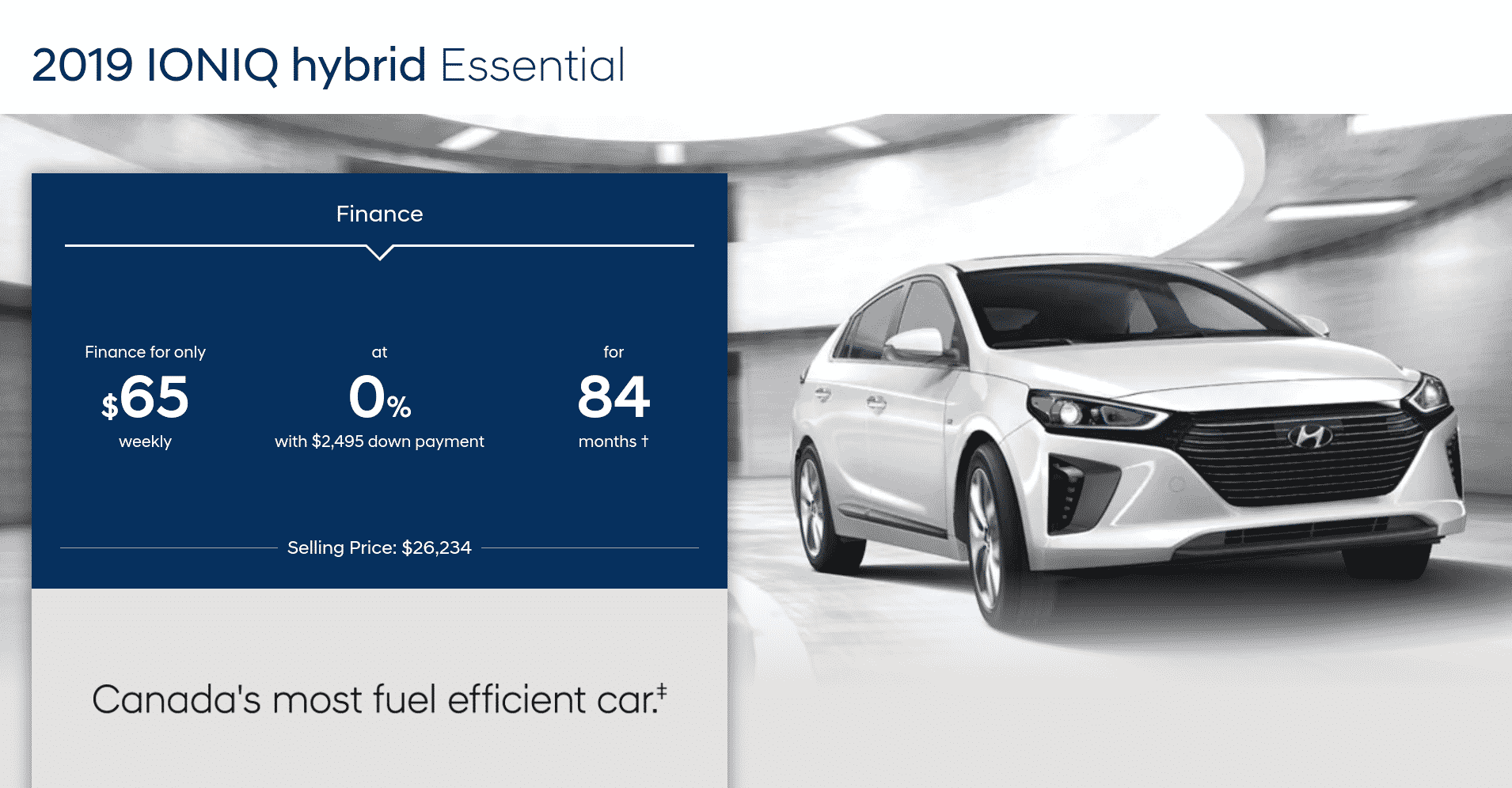 The Hyundai ioniq EV ( full electric) is a better option than the hybrid because there will be a $5000 government incentive on the vehicle. Despite manufacturers advertising the payments on the hybrid, look for the EV version where $5,000 can be saved on a long-term finance. This will make up the difference of the premium on the EV. There are not many left, and not many EV's left from car brands that will qualify for the discount.
The Hyundai Accent is a reasonably priced compact hatchback if you are looking to finance on a long-term. It's one of the better options available right now if you're looking for a fuel efficient vehicle on a budget. For contact cars, I generally prefer a lease vs finance.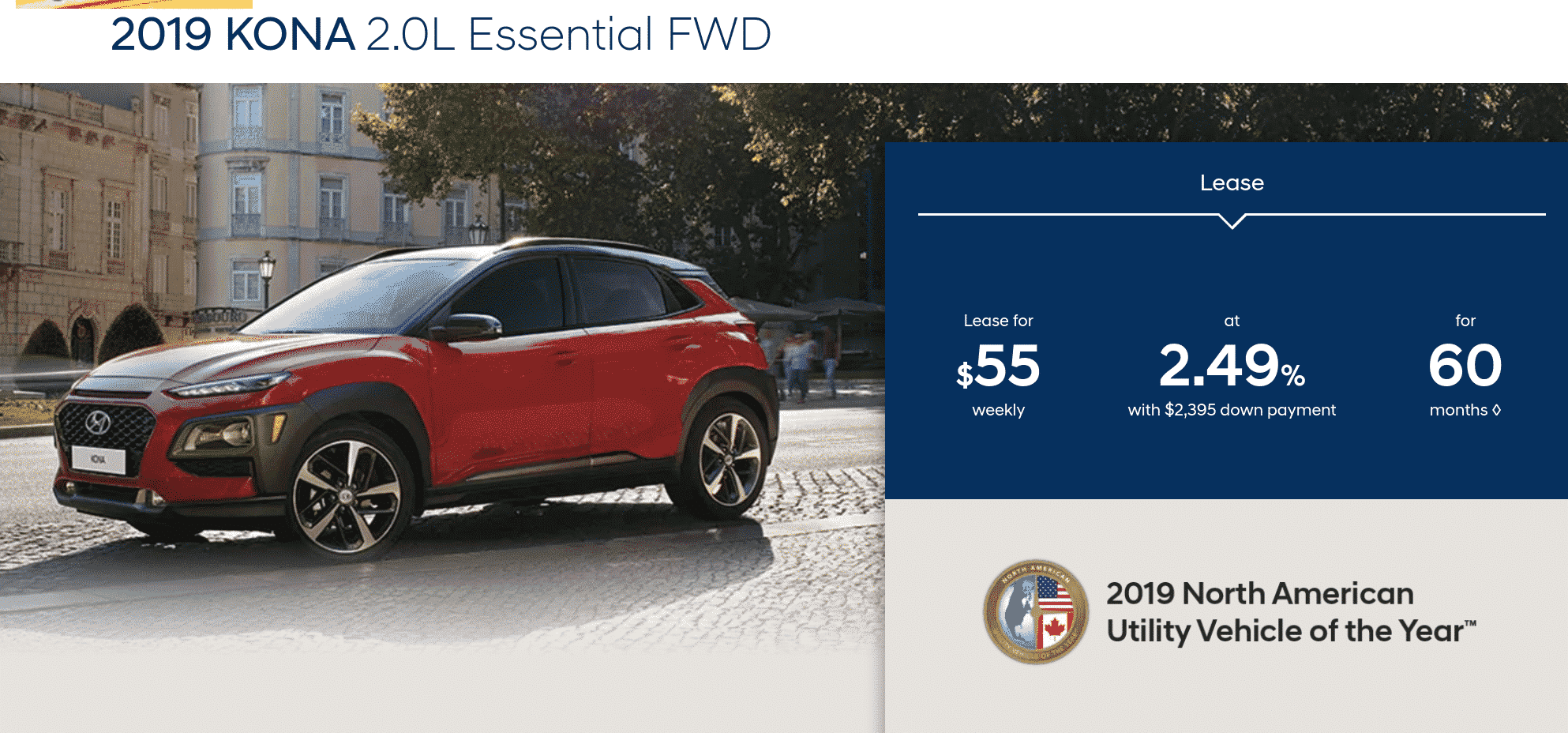 The Kona has been Hyundai's posterchild for the past few months as they continue to be the main automotive sponsor for the NBA. Advertised as the 'SUV' for the city, the Kona offers good value in a medium term lease. The entry model comes with an amazing infotainment system, Apple Carplay and Android Auto make it a robust vehicle at a fair price point.
[DISPLAY_ULTIMATE_SOCIAL_ICONS]
Best New Car Deals From Kia

It looks like Kia is running out of names to call their sales events, however, their incentives are pretty consistent from last month. If you're looking for a compact sedan over a hatchback, then the 2019 Forte is a considerable option because of its 0% finance over an 84-month. The Forte is one of our favourite picks because in this price range you get Apple Carplay which enables navigation, plenty of phone and bluetooth voice controls, as well as wireless charging if you have a smartphone that is compatible!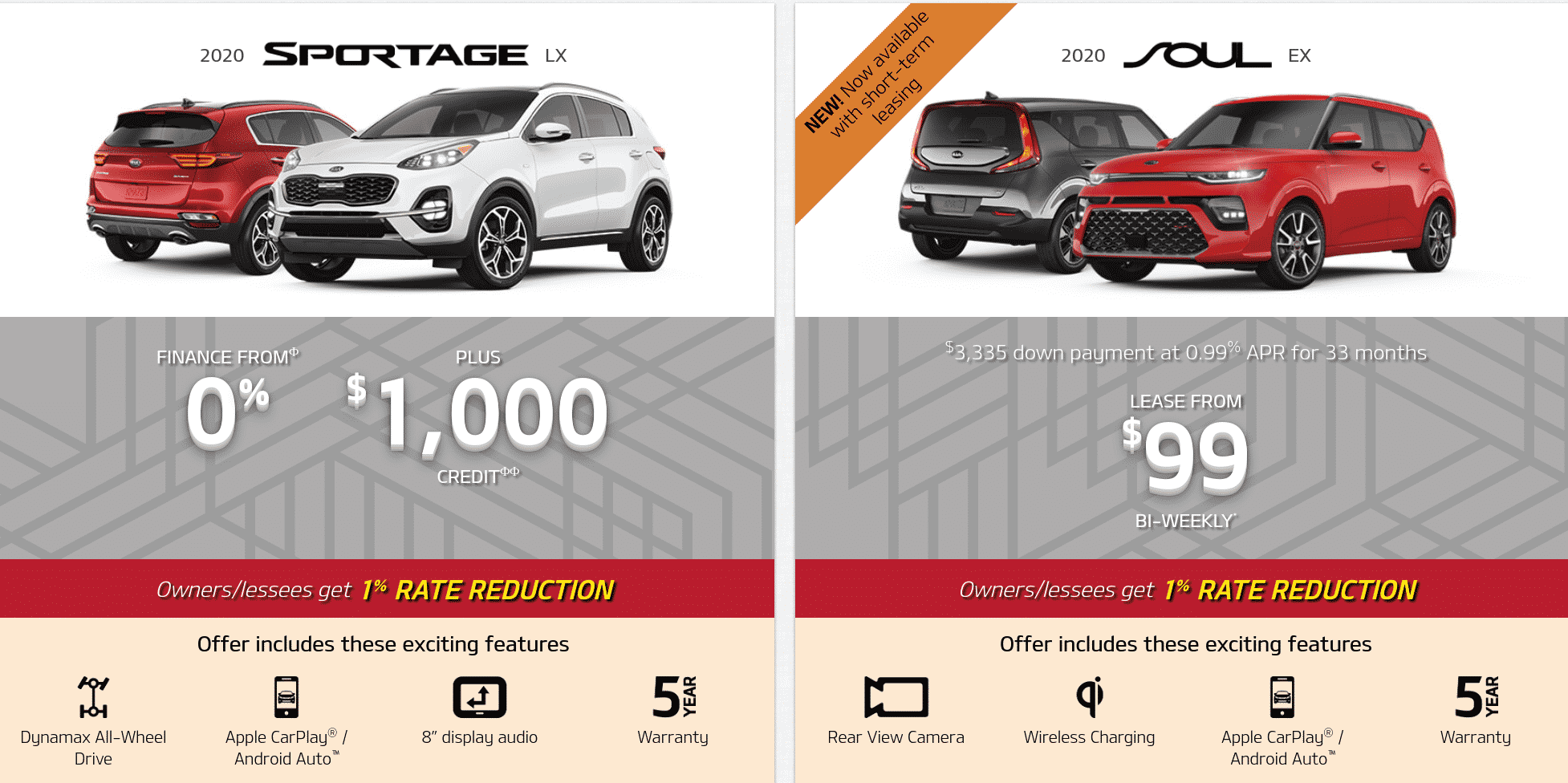 For existing Kia owners you are eligible for a rate break on the Kia Soul and the Kia Forte which helps make the finance even more reasonable.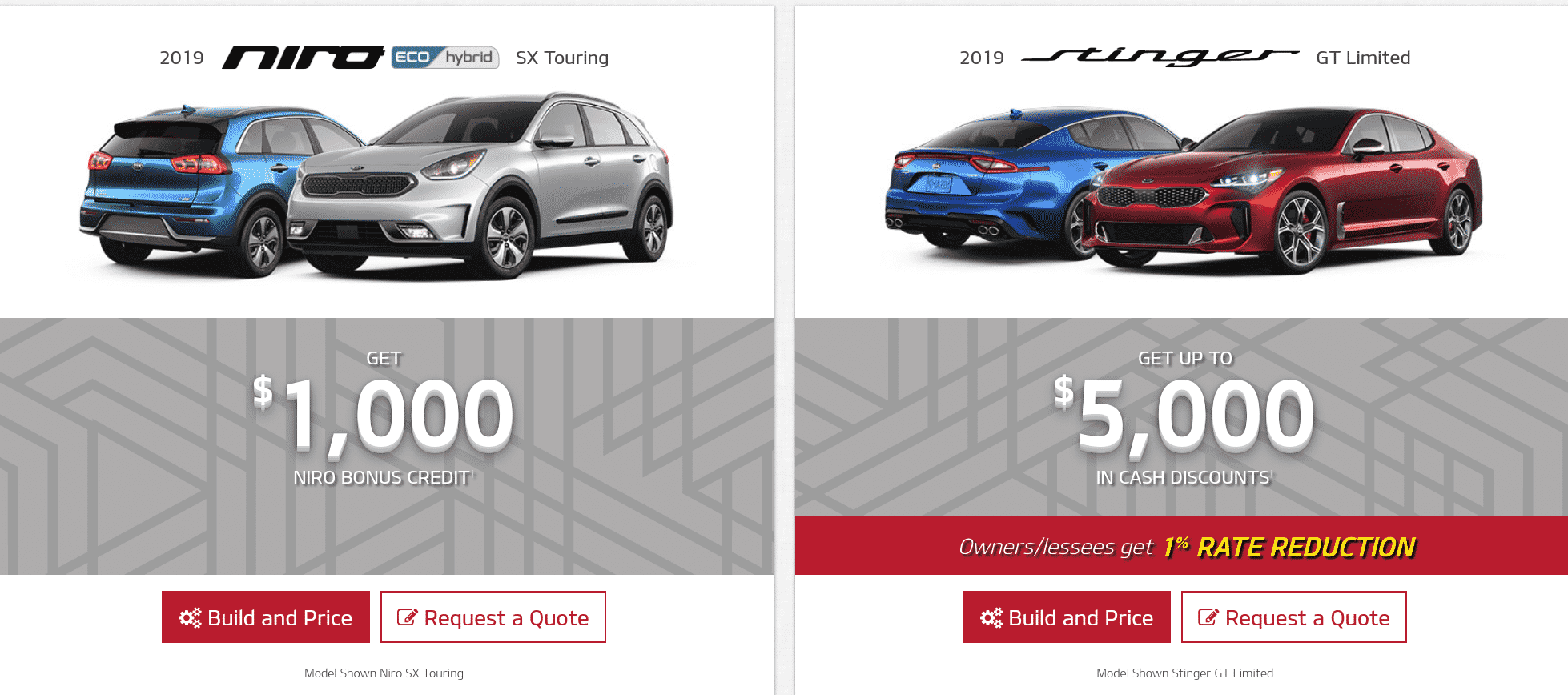 The 2019 Kia Sorrento is a minivan killer! Seat 7 on a 0% finance term, with sunroof, power-lift gates, and 360 degree cameras. Even though Kia still offers a Sedona minivan as an option, I strongly recommend against it. A 7 seater SUV holds more value when its time for you to sell.
Best New Car Deals From Honda | Acura

The Civic LX lease is a great deal if you can find these models remaining in stock at your local dealership. A five-year lease payment for a compact car for under $300 is hard to beat. Honda is easily one of the most consistent car brands for great values and deals on leases and finances.






Although the payment on the Honda Fit is quite attractive, you'll be kicking yourself if you don't go with the bigger model. The fuel economy is barely an advantage and you'll find yourself not having as much room as you thought you would. Not to mention you actually may find you're paying more for insurance on these compact cars then you would on the Civic.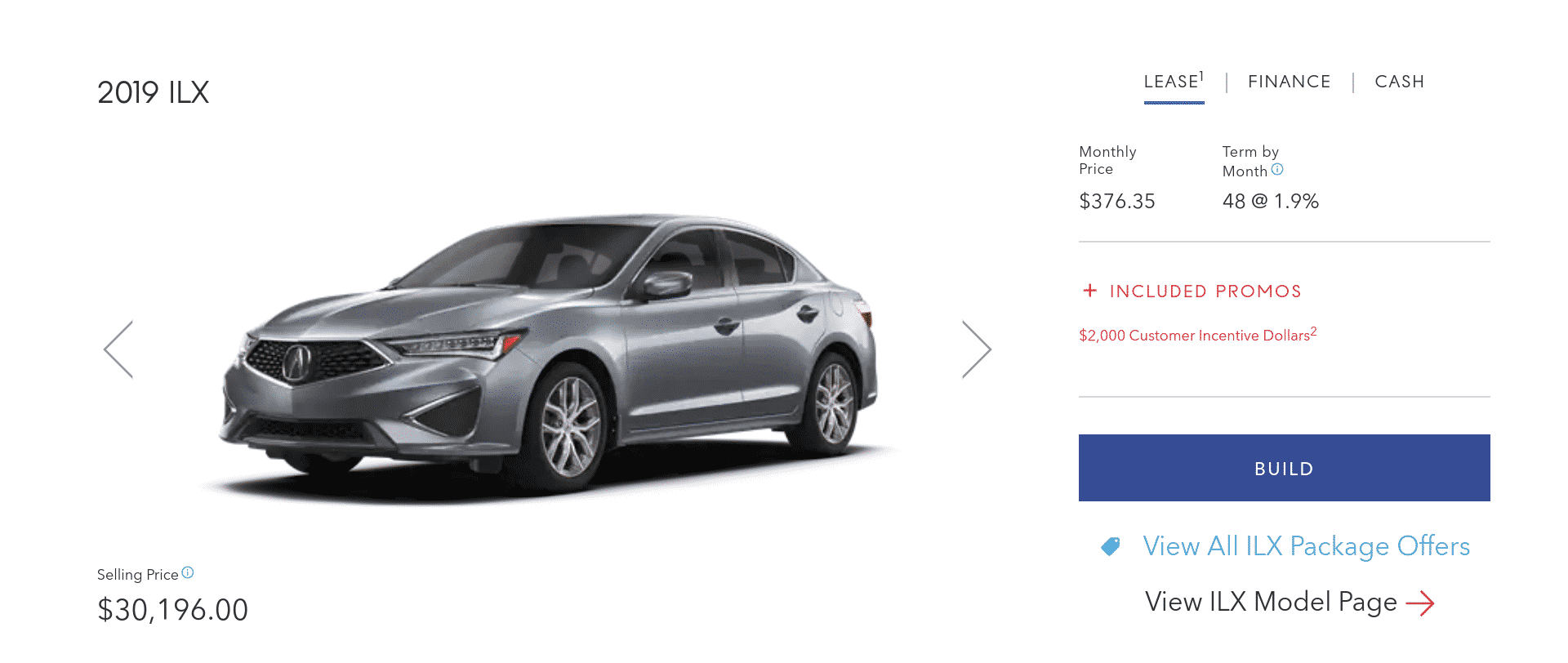 The ILX lease is an awesome entry-level luxury sedan with a cheap payment on a four year lease term. This vehicle is one of the best lease deals on a luxury car in Canada for the month of September. Car dealerships carry plenty of these models in stock as well so you don't have to struggle to find them available.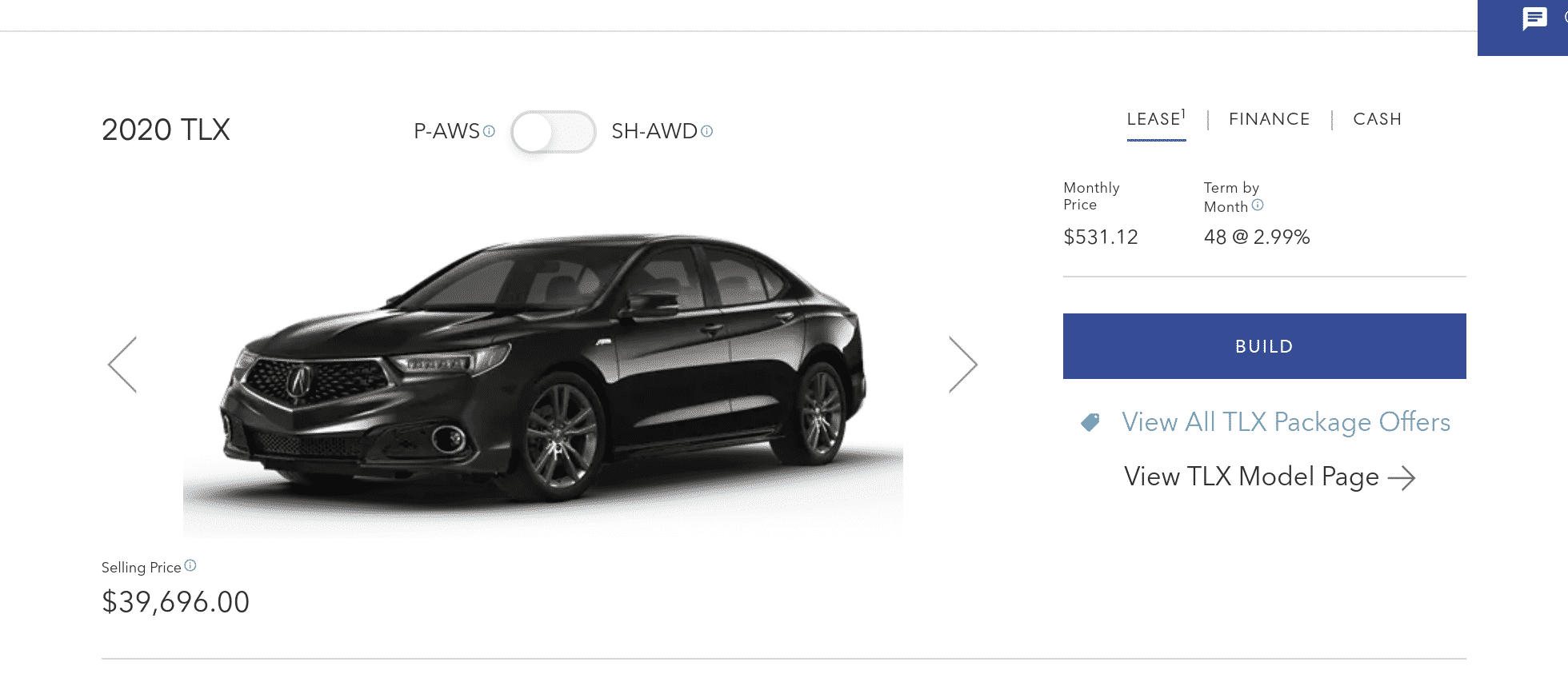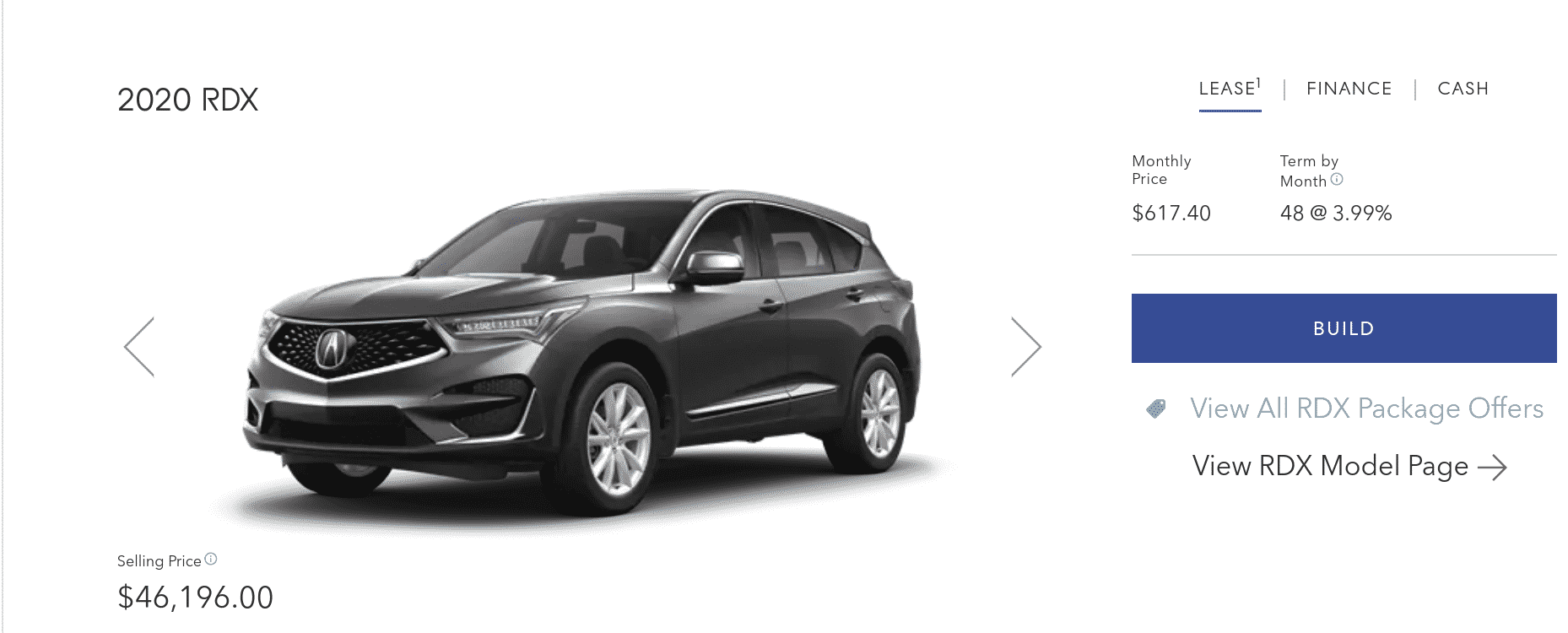 The 2020 RDX has a respectable monthly payment of $617. This is one of the few 2020 luxury SUVs that you will find a competitive payment relative to what you can purchase a 2019 luxury SUV for.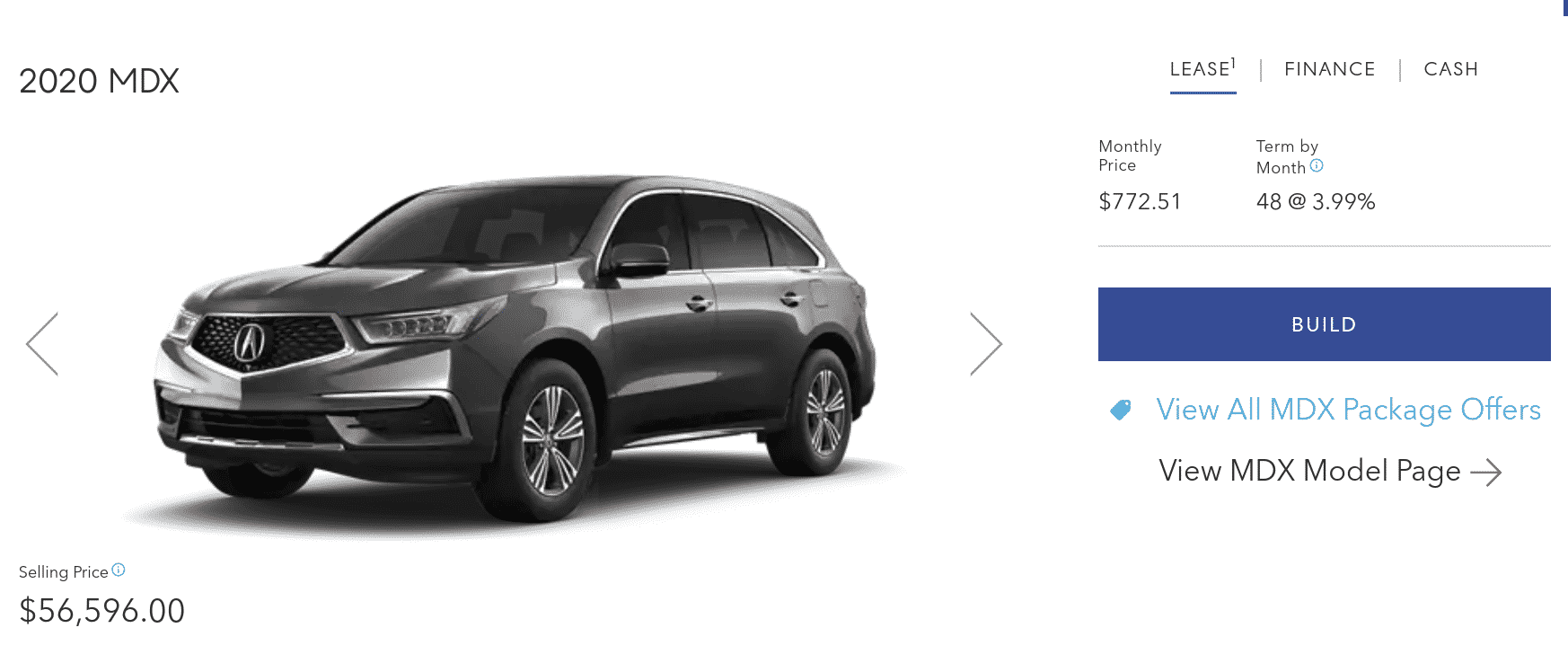 Best New Car Deals From Ford | Lincoln


Ford has continued their employee pricing into September and you will find awesome cash deals. Ford has eliminated their $1000 trade up bonus that we had seen in August, however, expect more dealer discounts on remaining demos in 2019 models.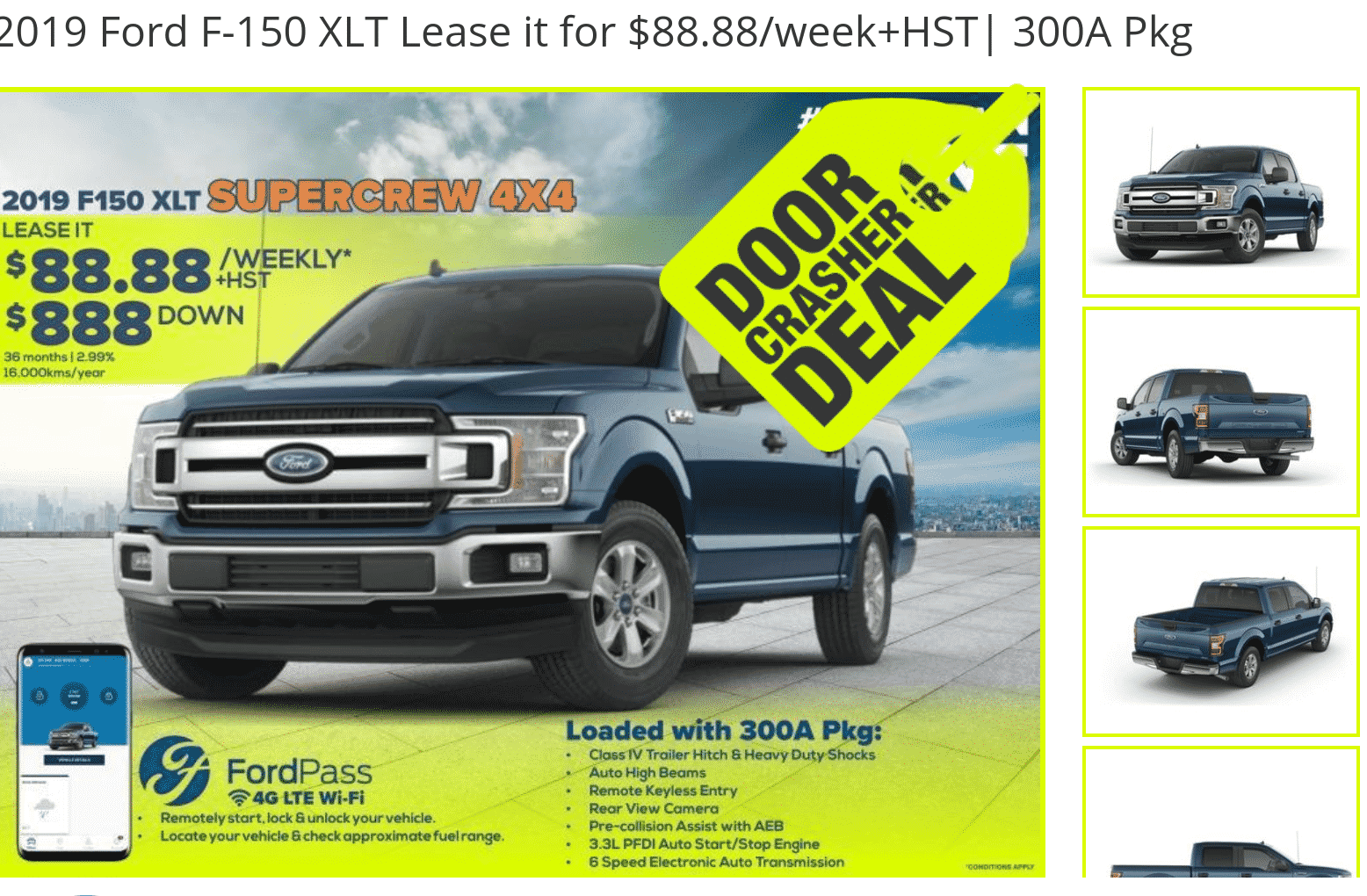 Yonge and Steeles Ford has some incredible door crashers available on their F-150 XLT SuperCrew cabs.

Expect to see $15,000 cash credits on the 2019 F-150. Keep in mind this $15,000 credit is good on a cash purchase and it will come with standard bank rates of 5% unless you have a line of credit you are looking to finance against with a cheaper rate.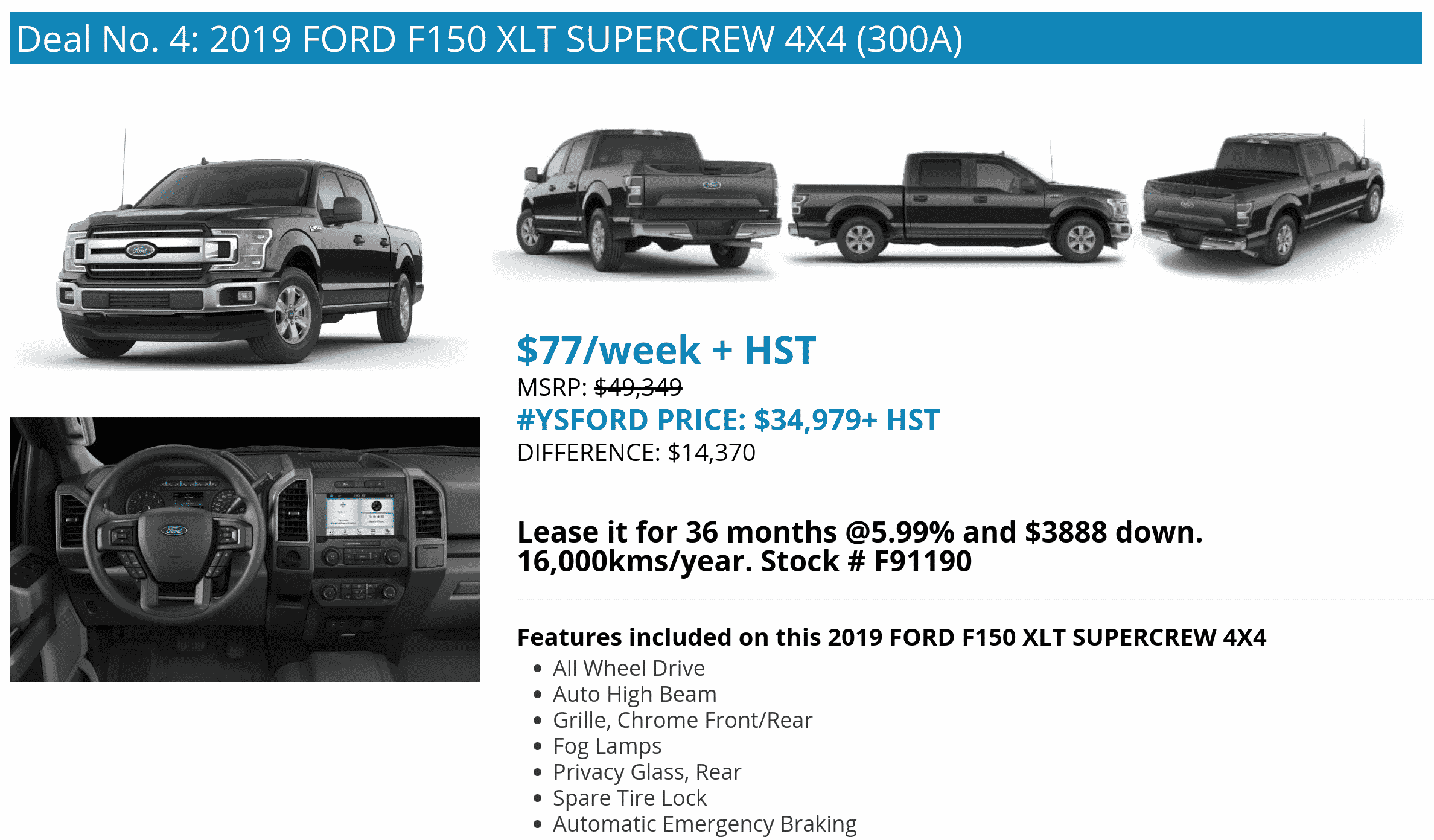 Your Conquest Consultant can help review this information with you to determine what your best options may be. Use our tool to get matched with one today.
TIP: Ford has maintained a strong market share for 2019 in the truck segment, outpacing GM and Dodge on their trucks. Take advantage of this if you're interested in a Ram, Silverado, or Sierra since these dealers will be looking to catch up by providing the best new car deals in Ontario on their truck inventory!

Need the best deal on rims, tires, parts, or accessories?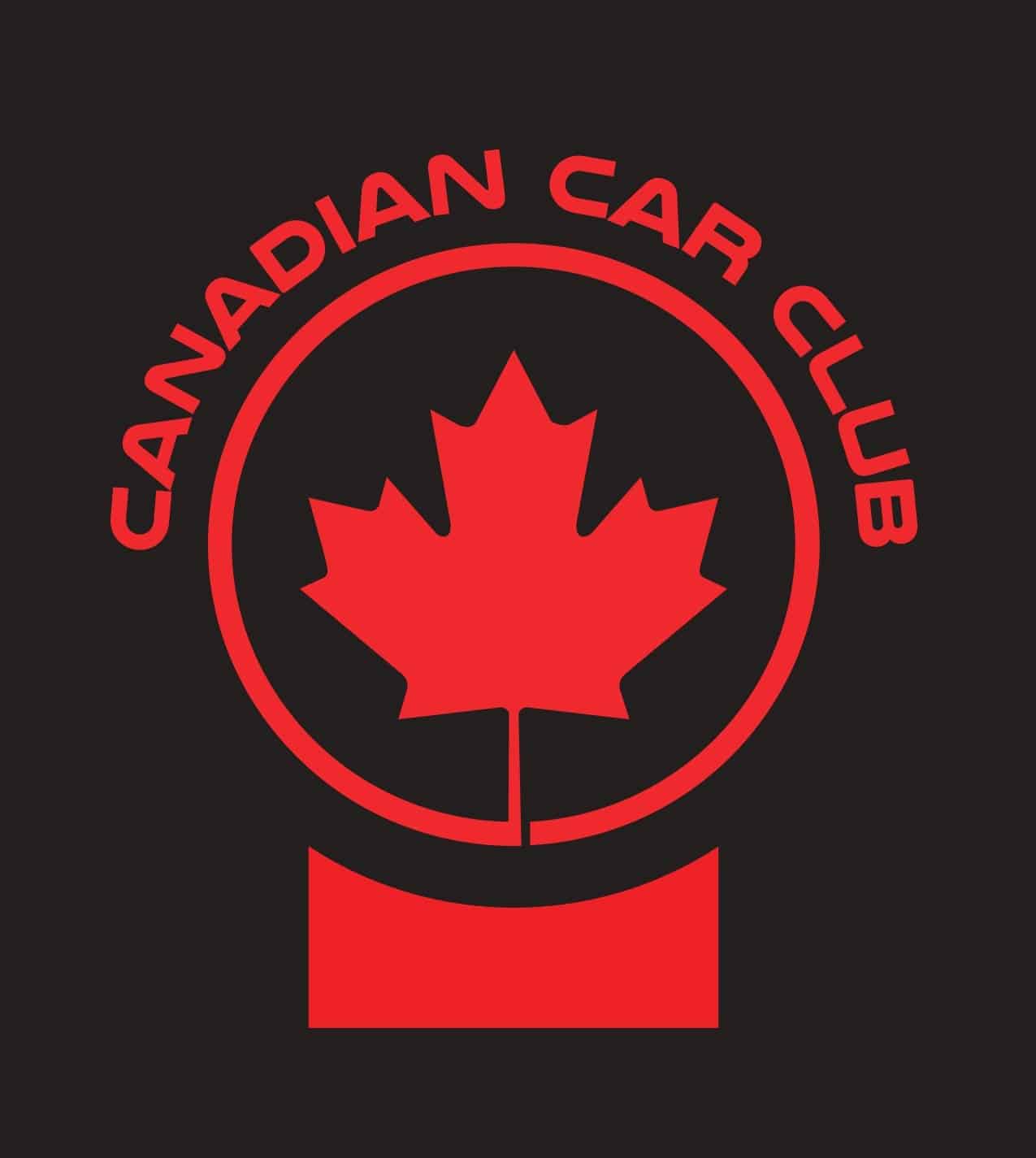 Conquest has teamed up with the Canadian Car Club to provide you the best new car deals in Ontario on cars, parts, and accessories! They offer Canadians access to fantastic prices on parts and accessories that you would find at big box stores or discount clubs. When you purchase your vehicle through a Conquest consultant you'll get a 1 year membership to their discounted services and prices.
They also offer mobile tire installation and swaps throughout the GTA at affordable prices. Don't wait at a dealership if you don't have to! To become a member, visit their website, or purchase your vehicle through Conquest Cars Canada.
Best New Car Deals From Chrysler | Jeep | Dodge | Ram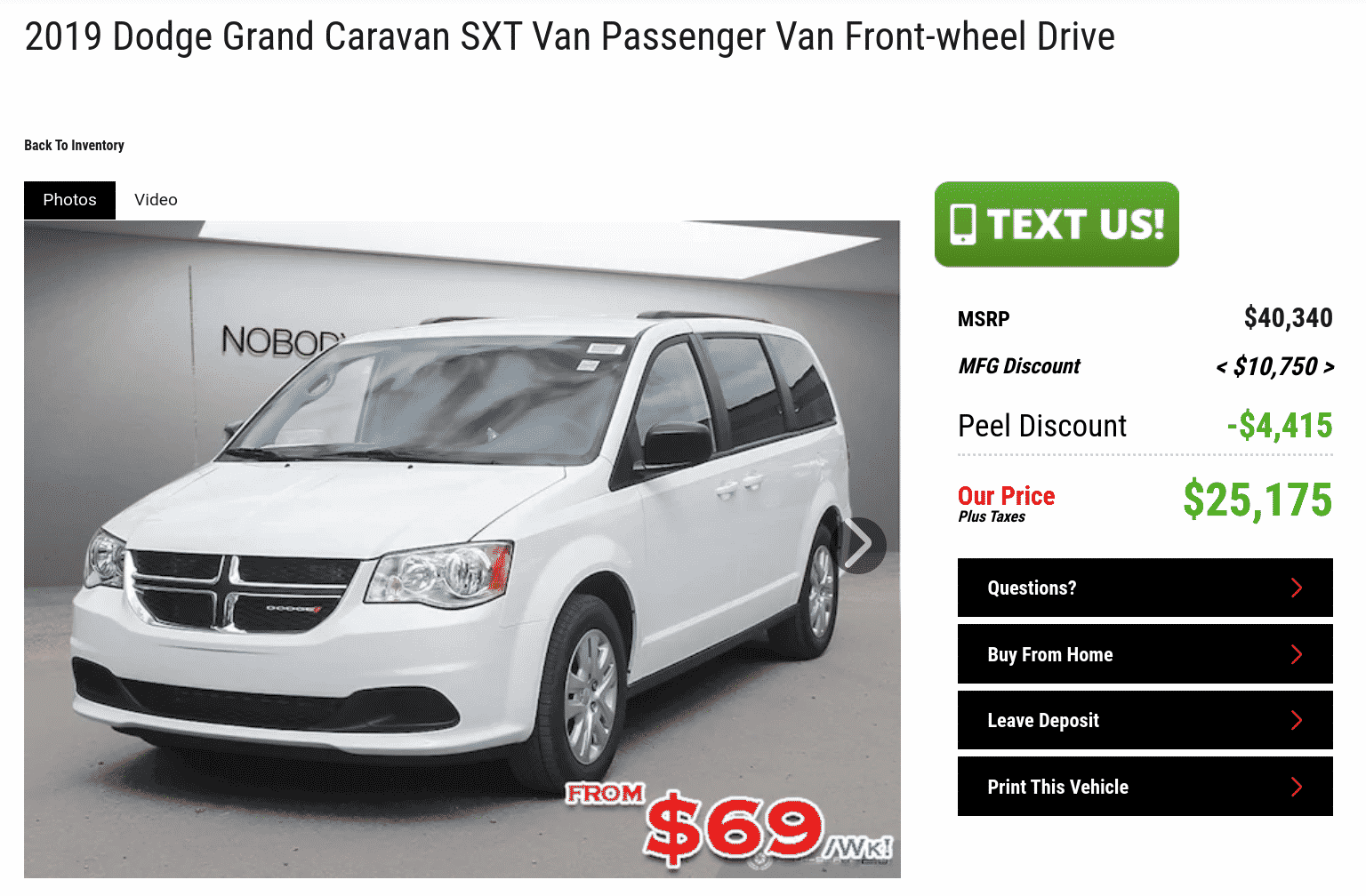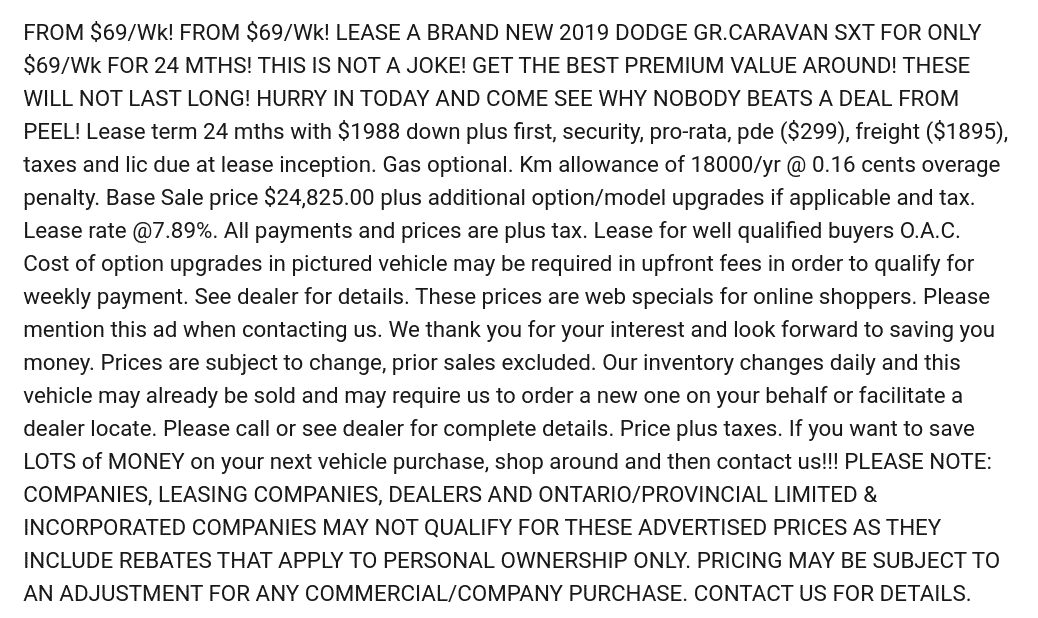 The short term leases available on these minivans are great cardeals.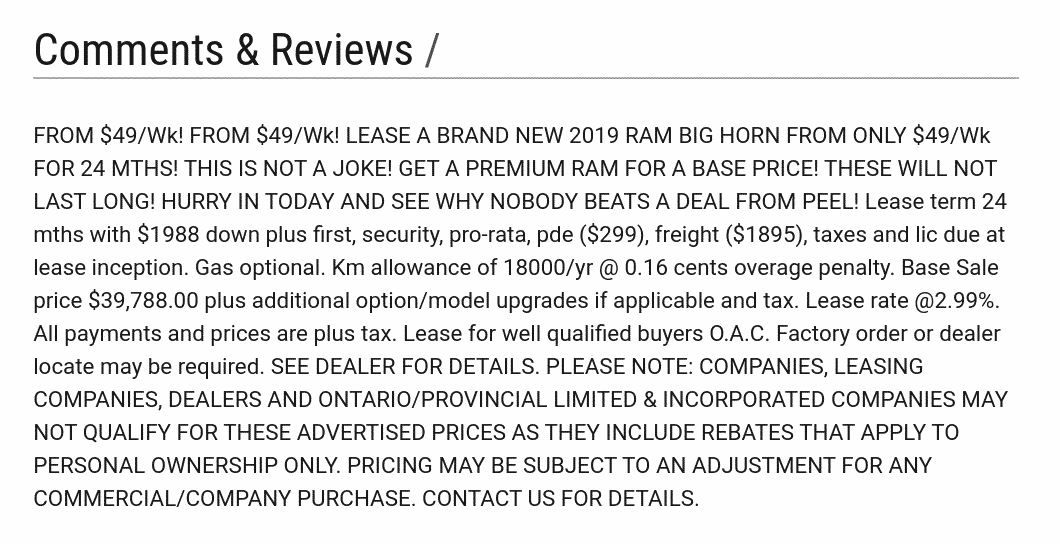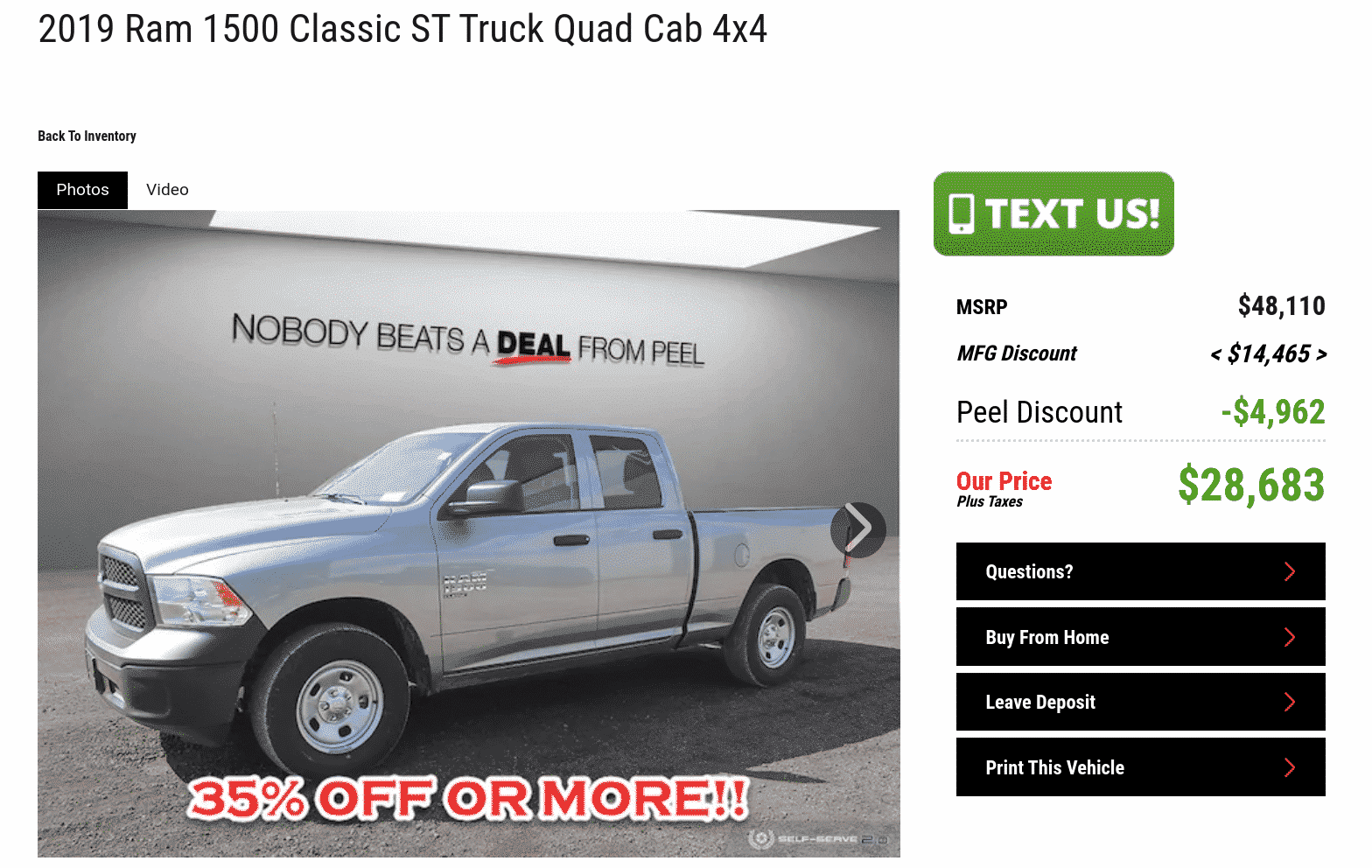 Get nearly $15,000 off on the cash purchase of remaining old body style Ram 1500's.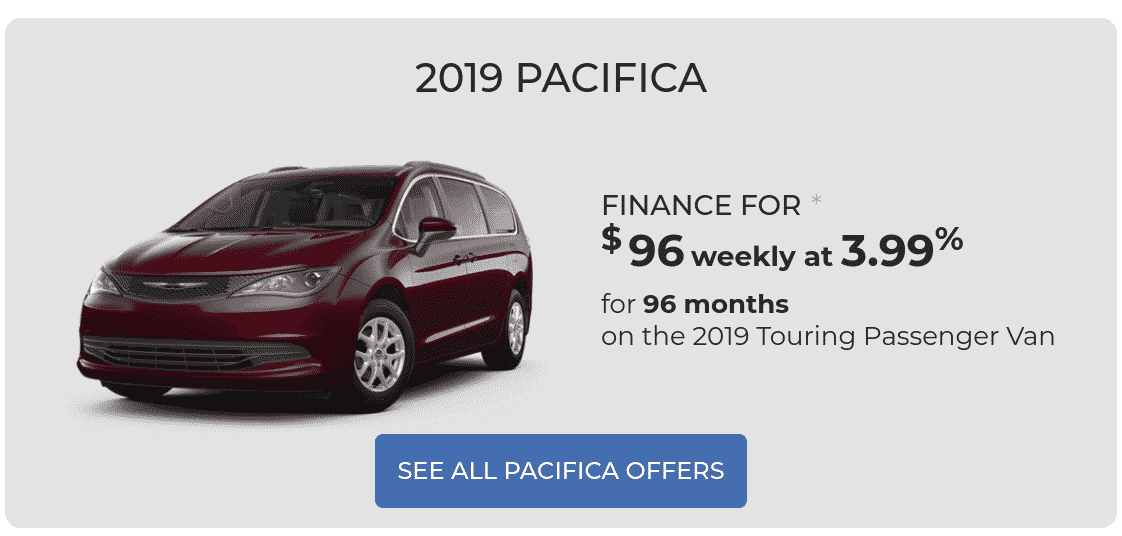 Jeep has kept the same programs on their trucks with a 15% discount on most of these models. If you really like the aesthetic of a 5 seater SUV that you get from a Jeep, you should consider looking at the Chevrolet Blazer this month with 0% financing on 5 years for a sporty SUV.
Best New Car Deals From Mazda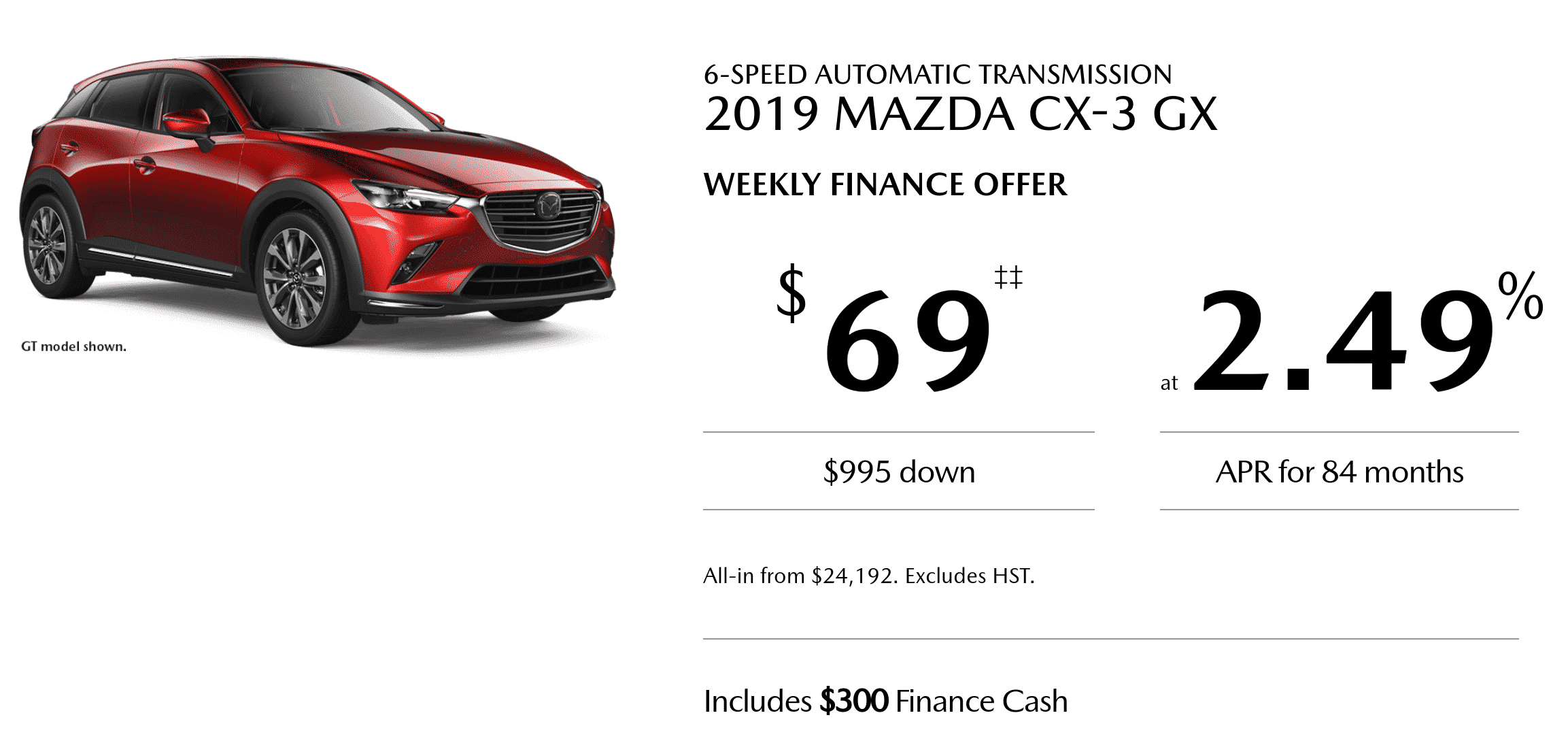 The Mazda CX-9 provides awesome value for a monthly payment around $500, and it comes on a 5 year lease. I highly recommend the Mazda CX-9 if you're looking for a 7-seater to lease.
Looks like Mazda decided to revert back their website back to advertising specific offers on their website, rather than having you click into the vehicle. Mazda has maintained a consistent offering over last month's programs.
[DISPLAY_ULTIMATE_SOCIAL_ICONS]

Best New Car Deals From Mercedes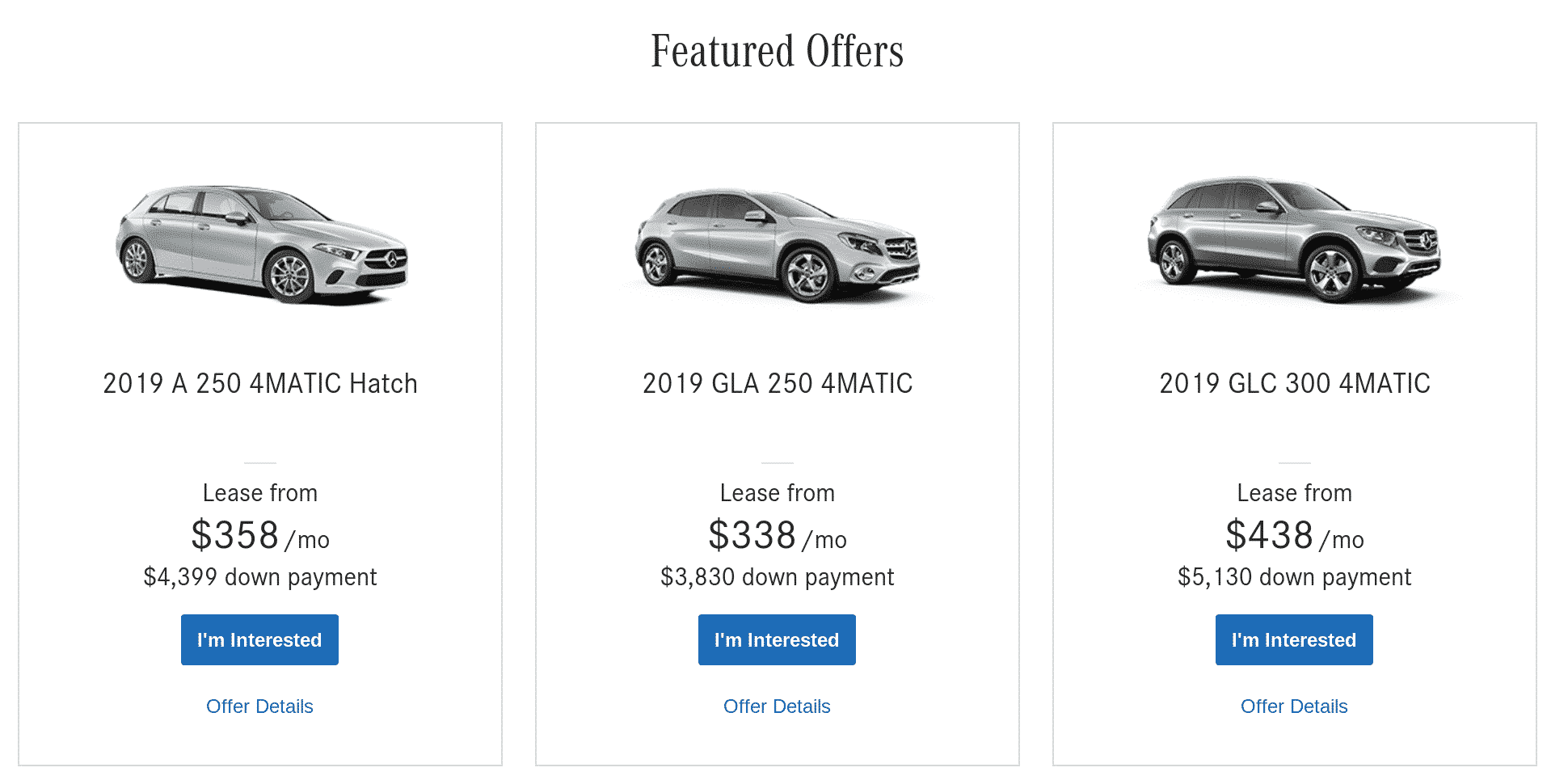 Mercedes is consistent with their offering this month and there's not really any deal in particular that stands out. rather than looking at the CLA 250 consider the Lexus IS 250. Although both luxury compact sedans, the Lexus comes out as a much stronger lease option with far less of a down payment.

Best New Car Deals From Toyota | Lexus
Pinch to zoom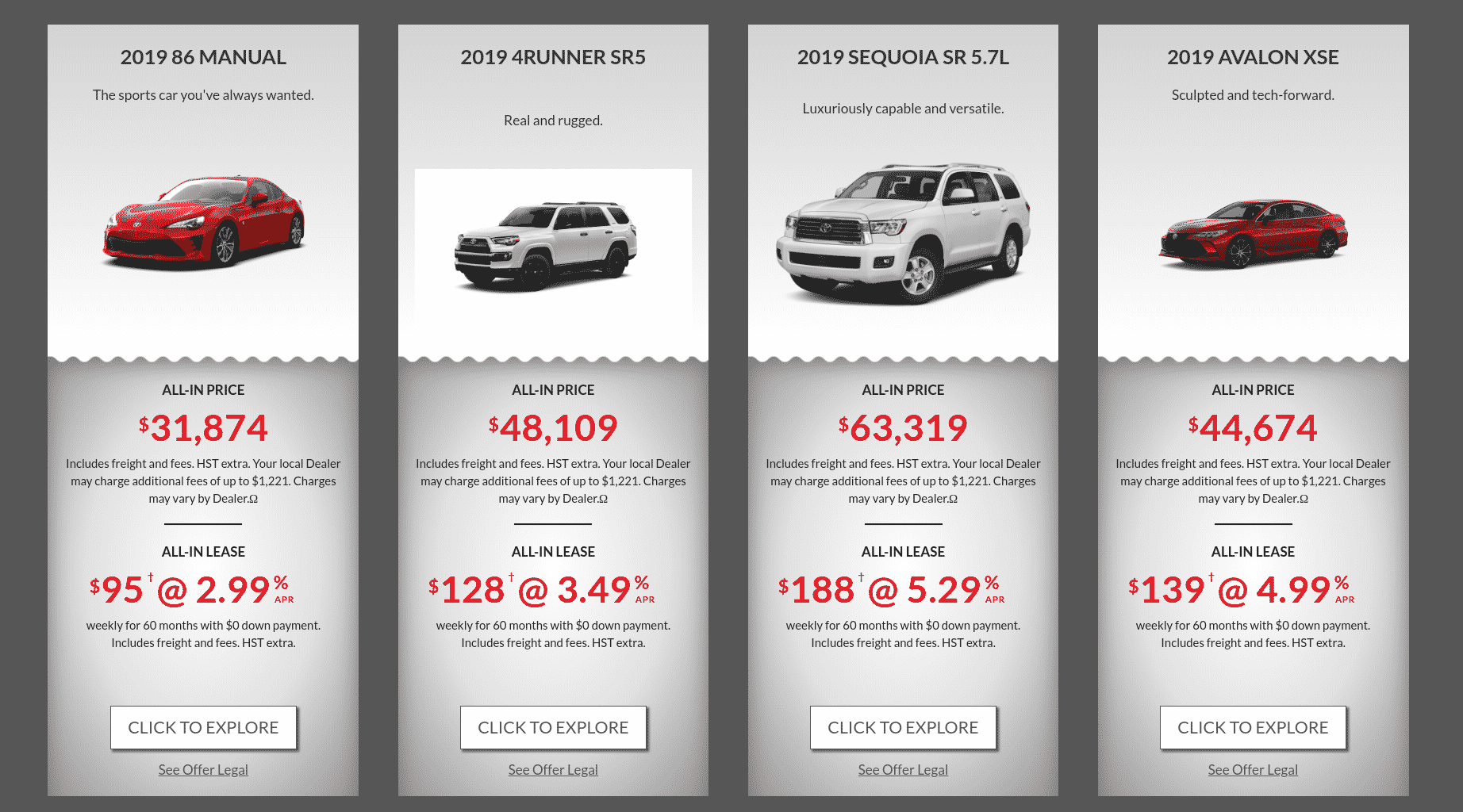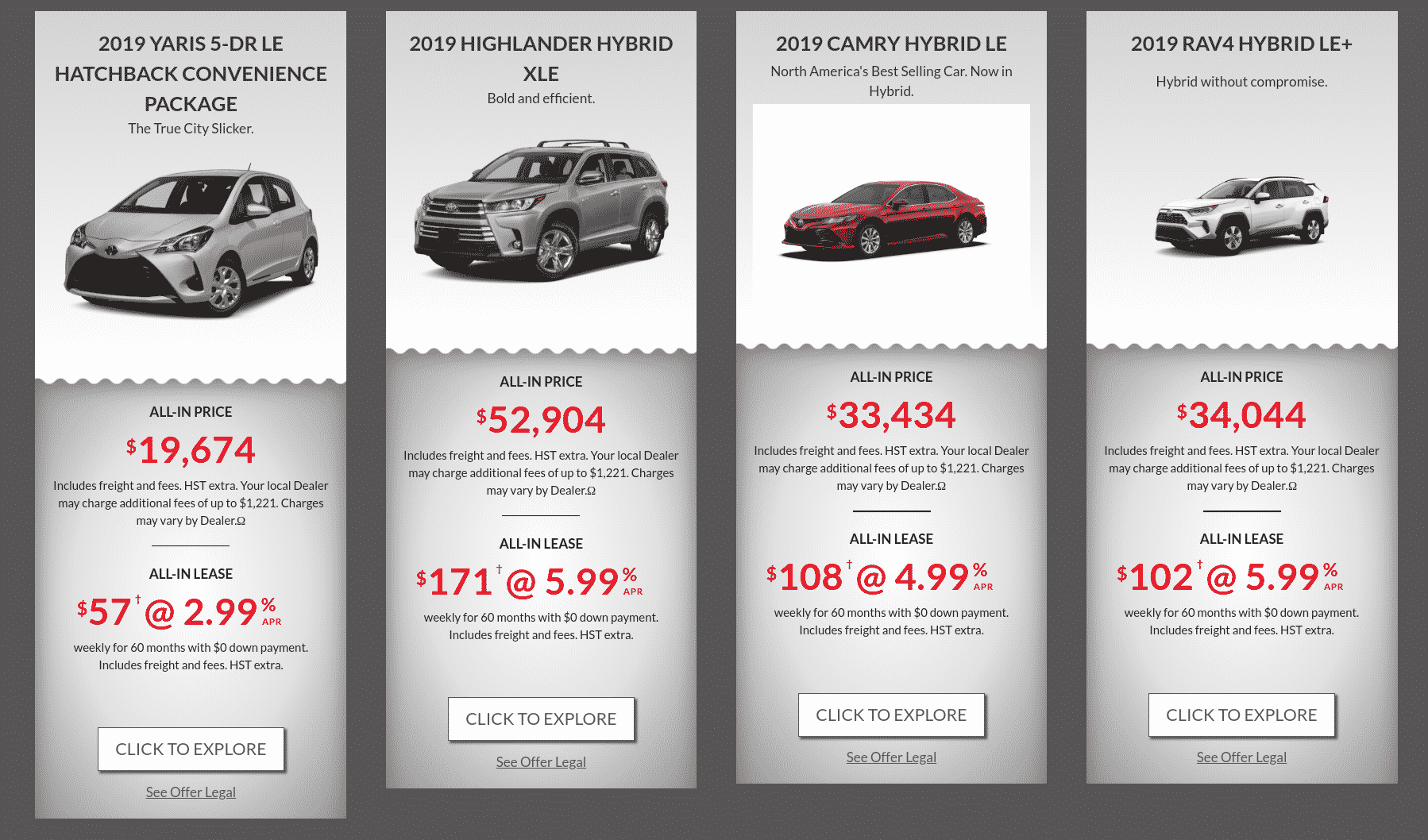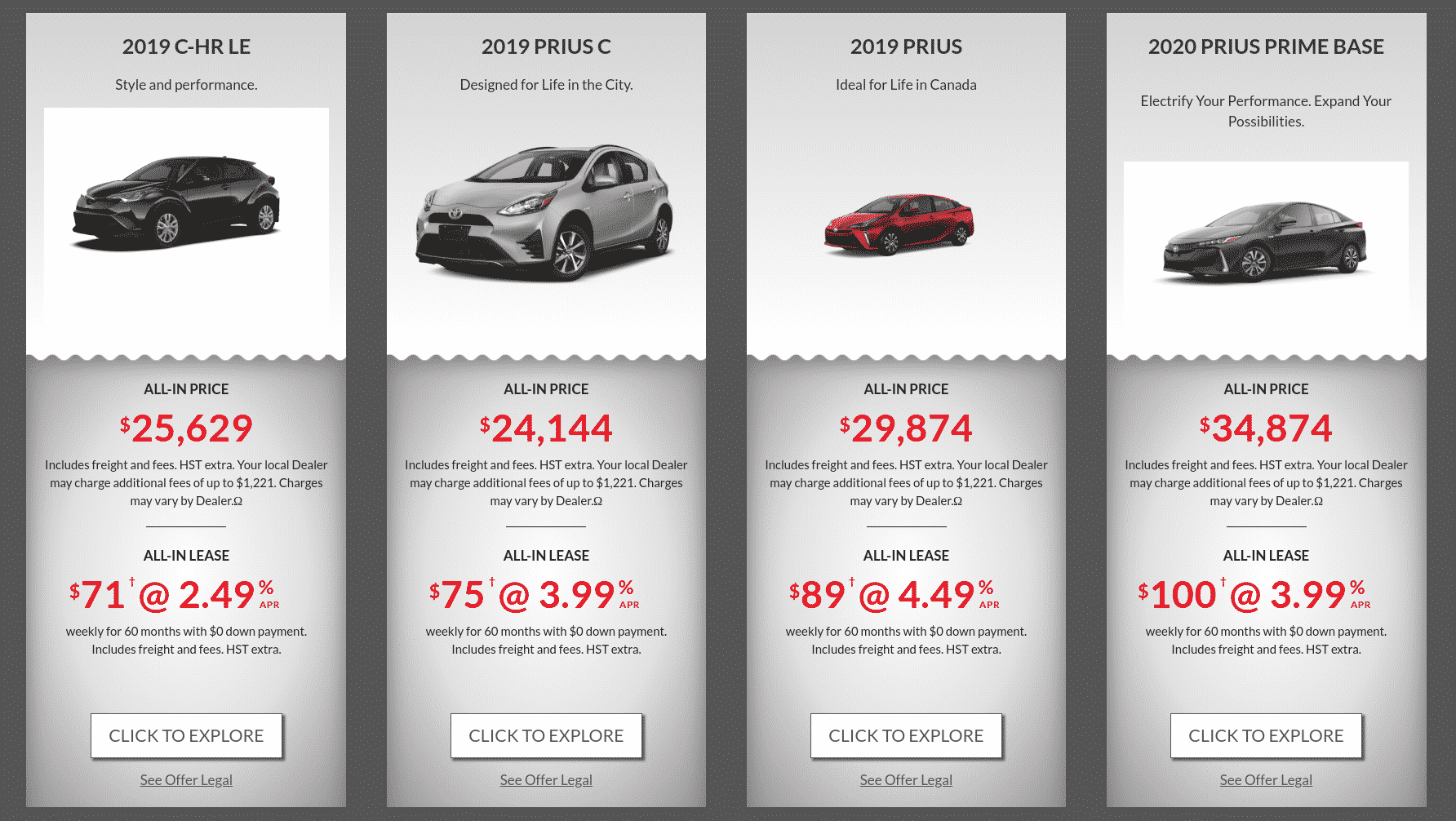 The Prius prime is still available for the $5000 IZEV credit if you can find a dealership that still has one available! This program is an awesome addition to the car discounts already available on the Prius with this month's incentives. Match with one of our Toyota Conquest Consultants to learn more about your options.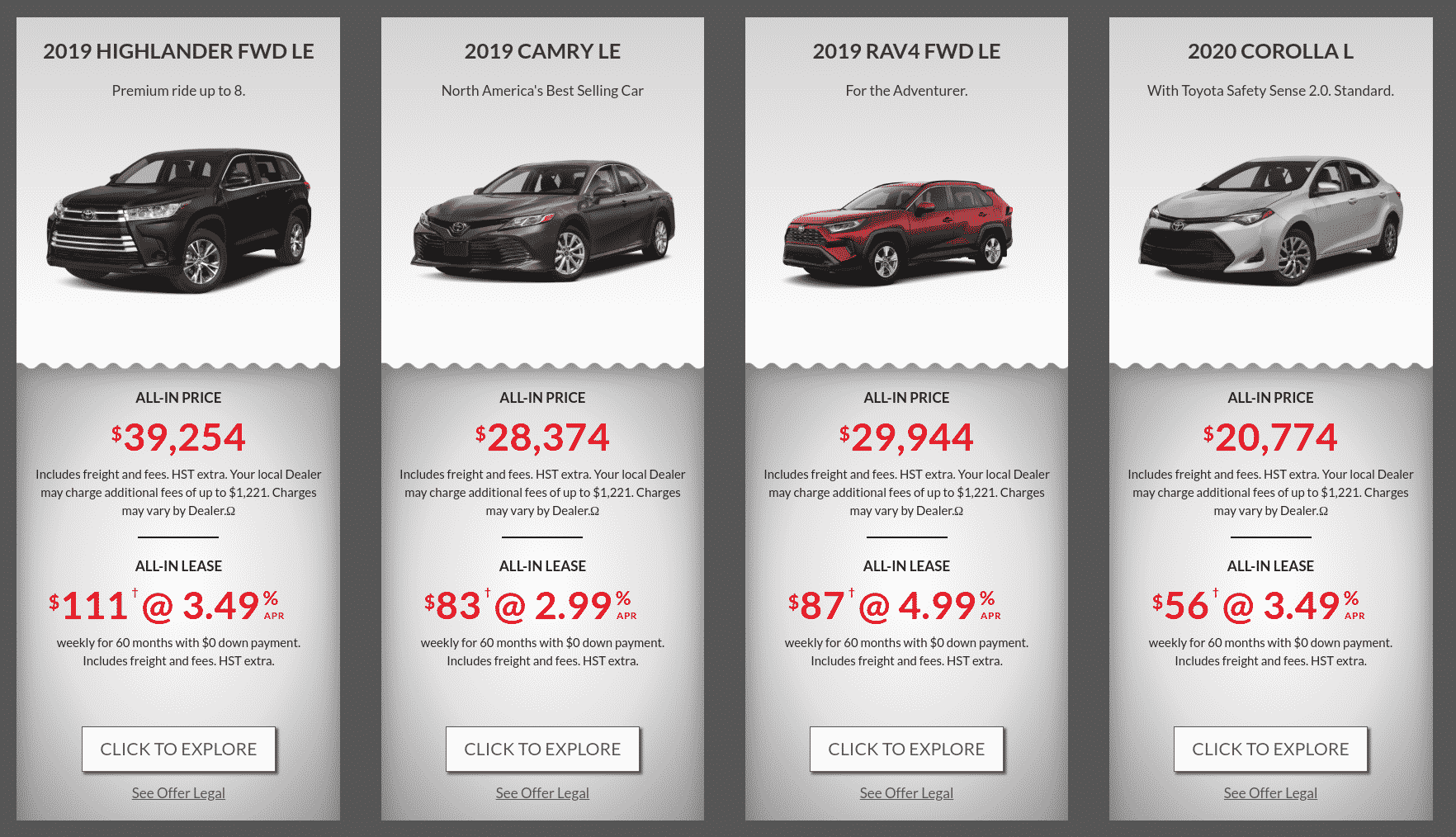 The 2020 Toyota Corolla lets you lease a compact sedan for an incredibly cheap weekly payment of $56 and a modest interest rate of 3.49% over a five-year term. The Corolla comes standard with a Toyota safety sense which means you get a ton of standard safety features including forward collision alert, blind spot detection, and a lot of savings on your insurance. Toyota consistently has some of the best new car deals in Ontario, with awesome insurance rates on most models as well.
Reach out to Nicholas Hastings at Georgetown Toyota if you'd like to book a test drive or learn more about Toyota pricing. He can be reached at 905-702-2823, or by email.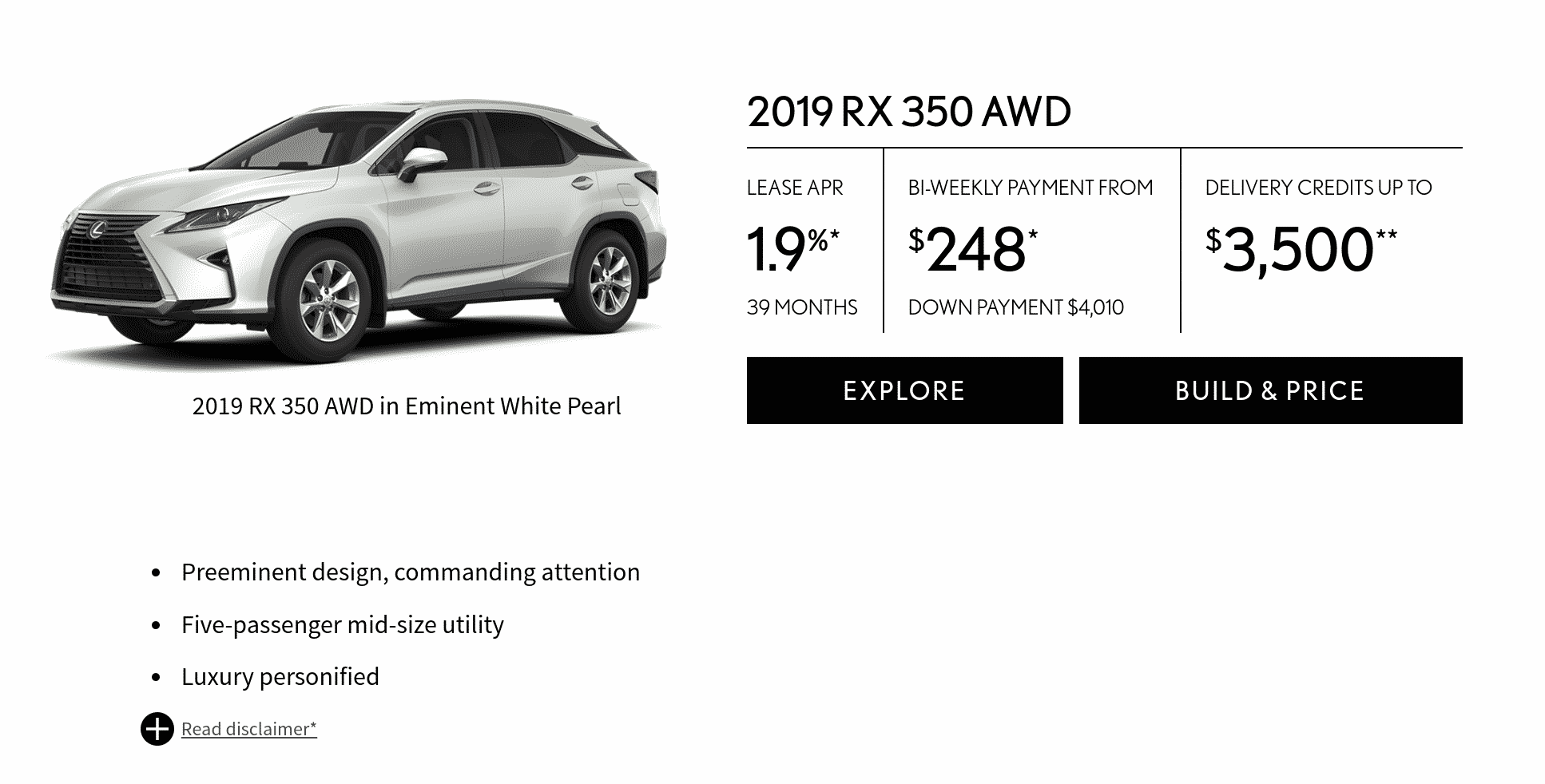 Although I am a fan of the RX 350 lease, this month is not as strong as it should be considering you can get a very similarly priced 2020 Acura RDX for the same price. If you're a big fan of this model this would be your last chance to get the 2019 before they are all gone. So that being said, expect a good Canada car deal this month before there are none left.
This Lexus is such a cool offering considering it gives the additional utility of being a hatchback hybrid vehicle. Expect to get great fuel economy off the UX250h.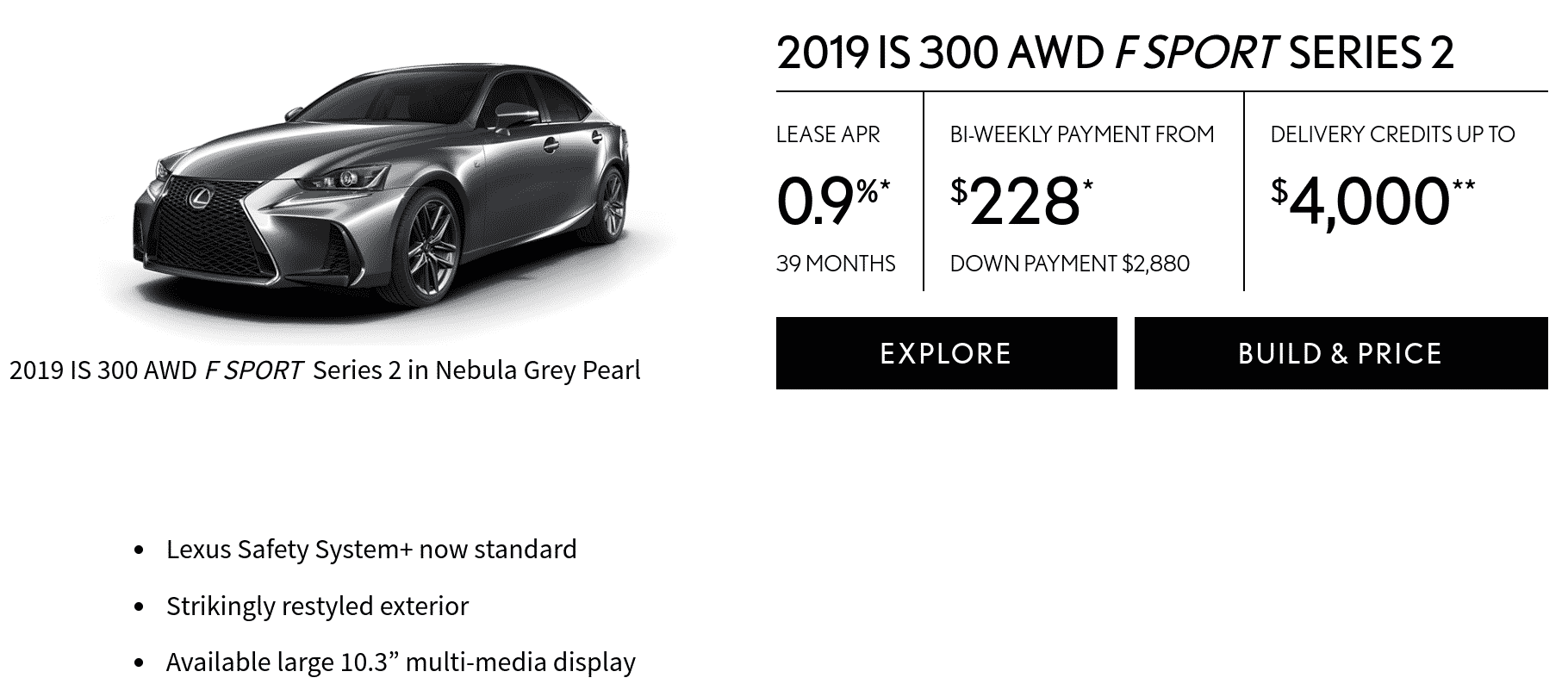 Best New Car Deals From Nissan | Infiniti
Pinch to zoom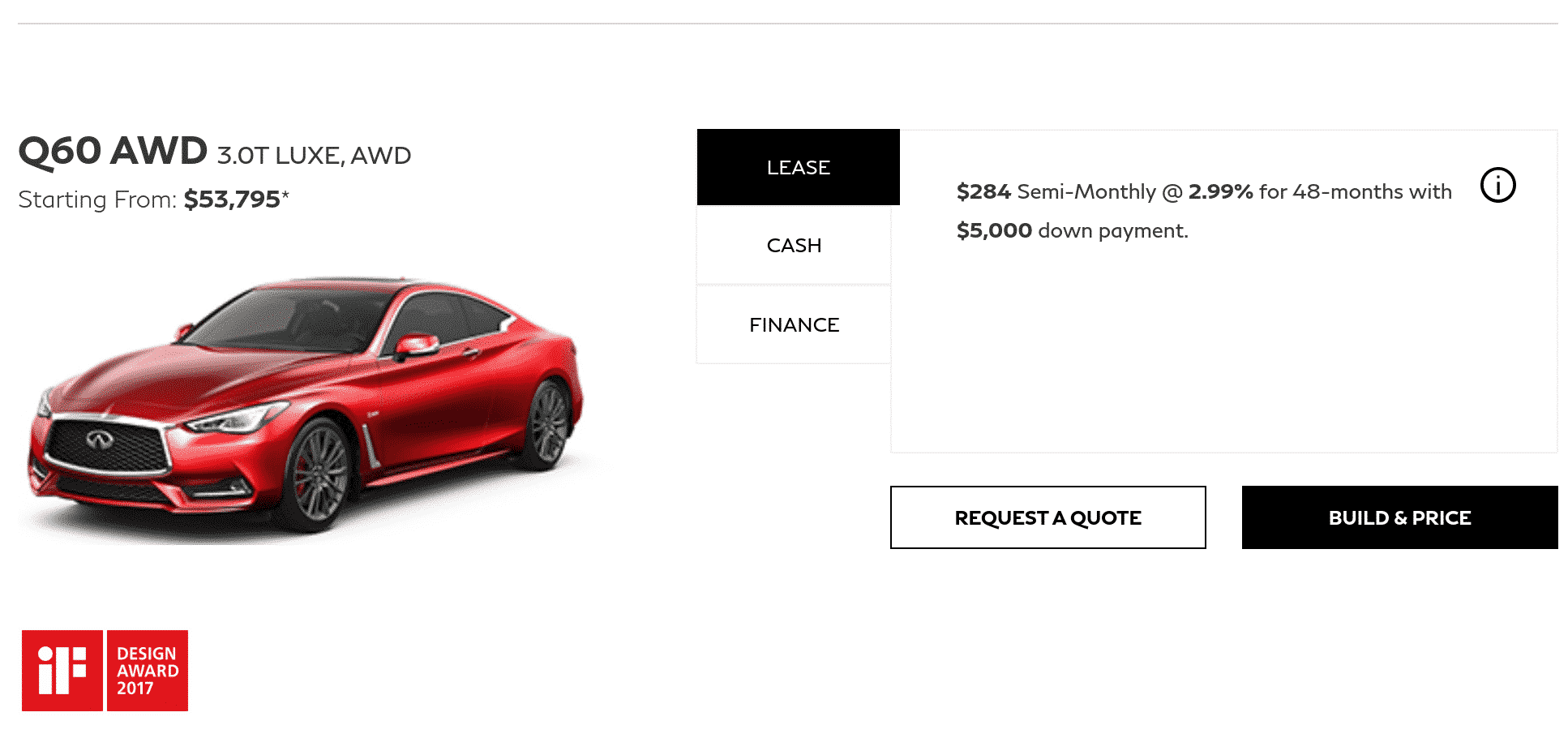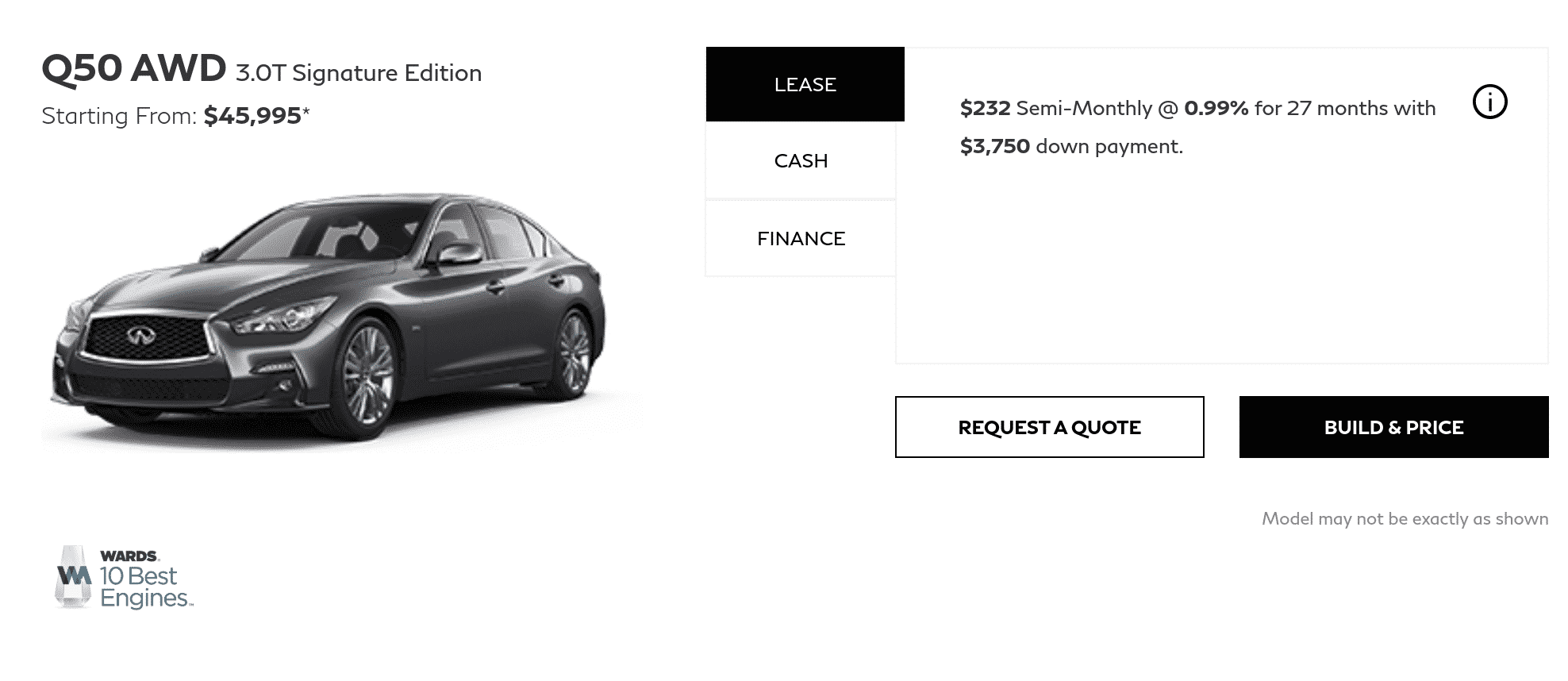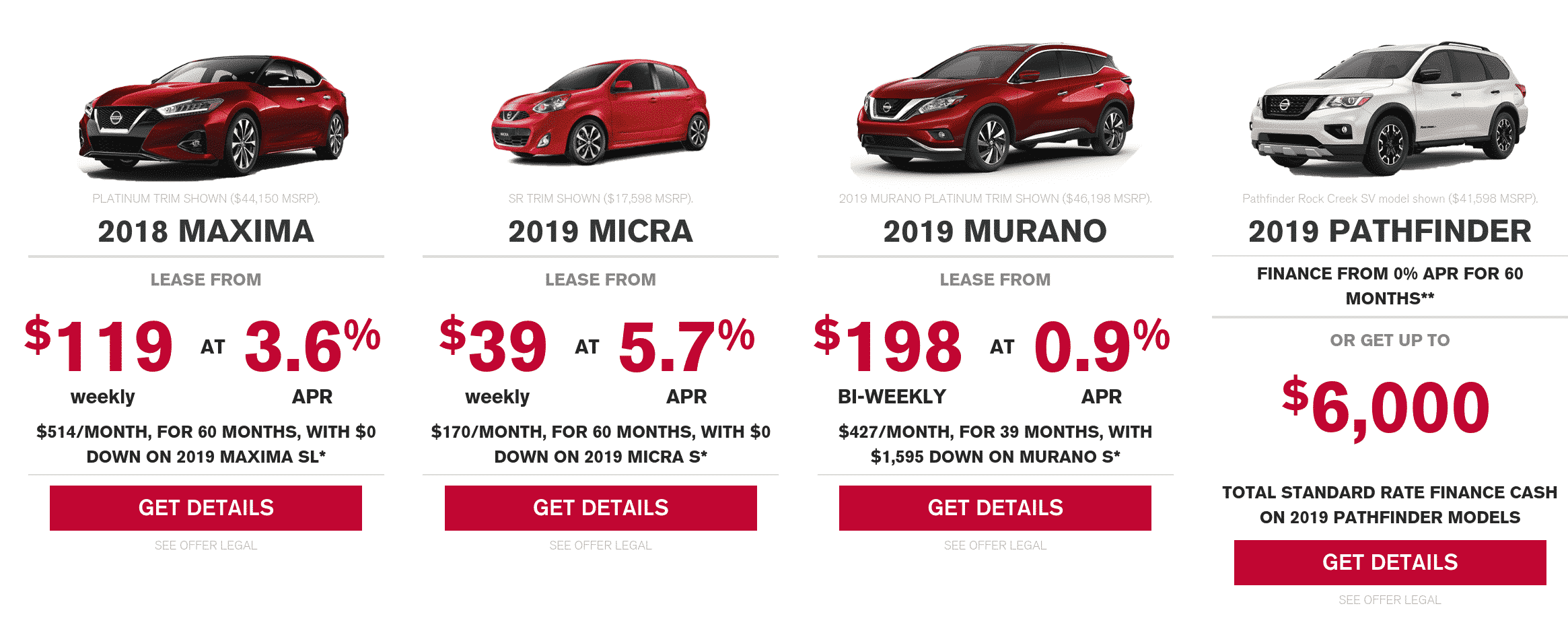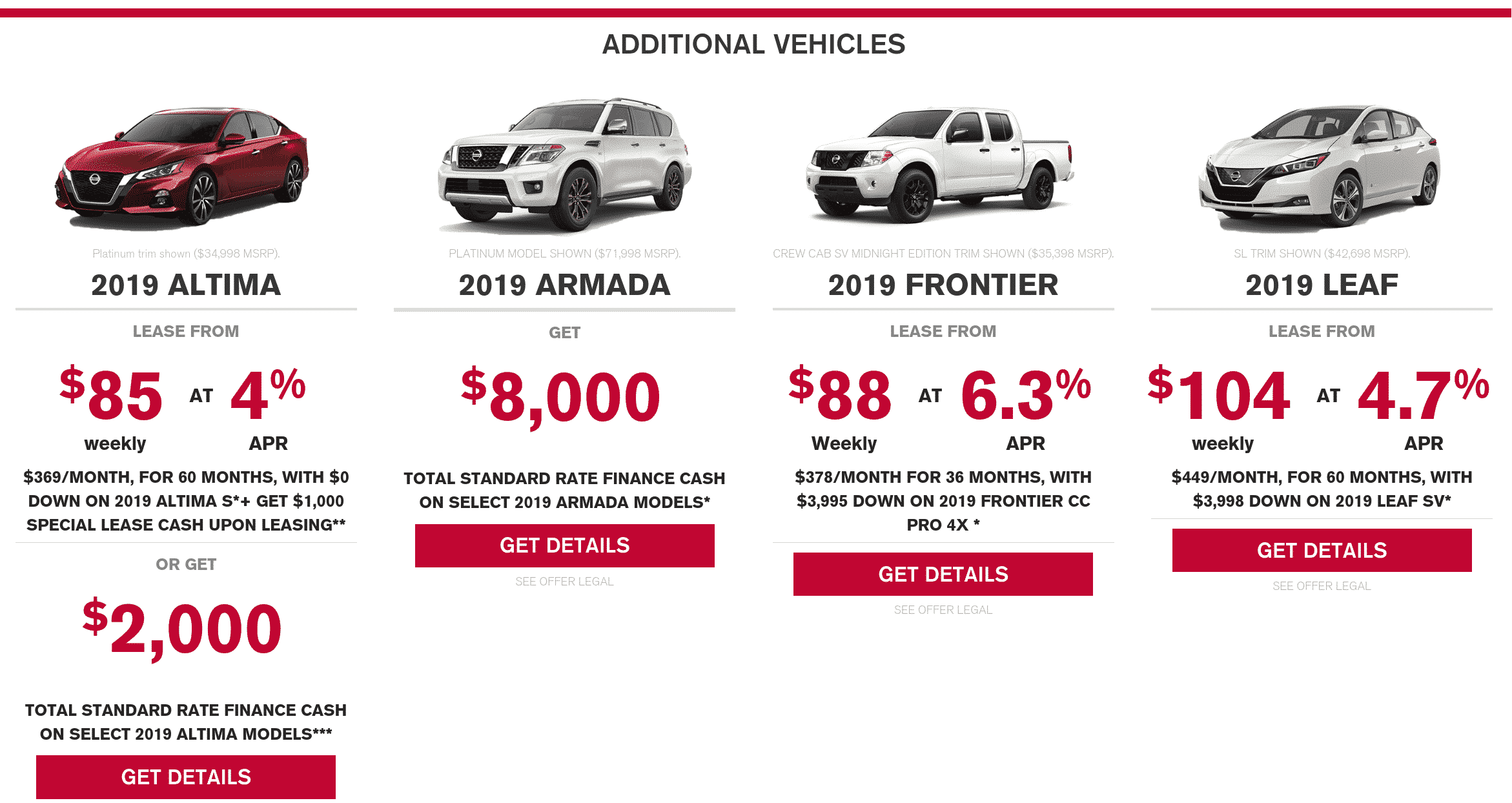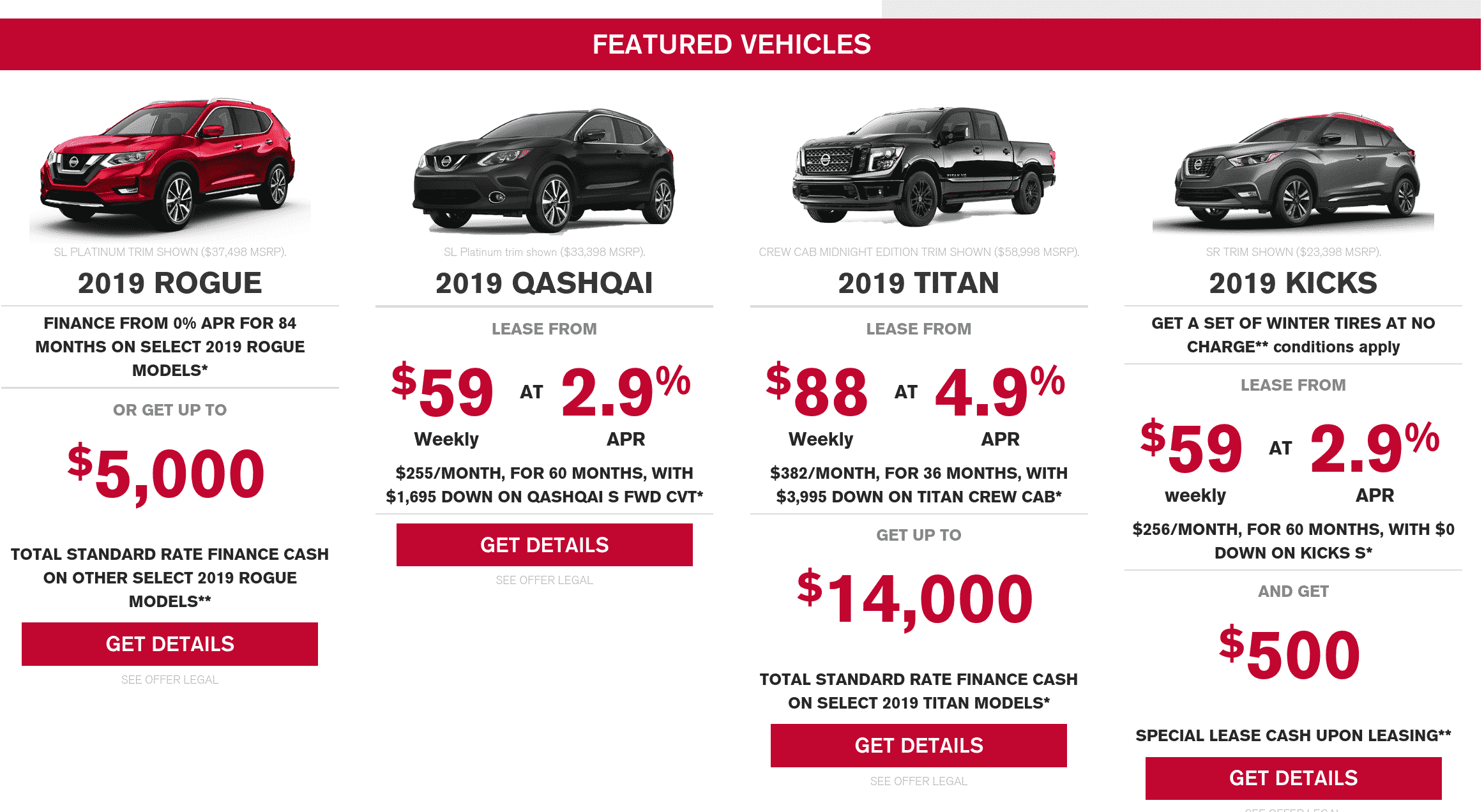 The Nissan Qashqai lease offers and seen value for a 5 seater SUV for less than $300 a month on a 5 year term.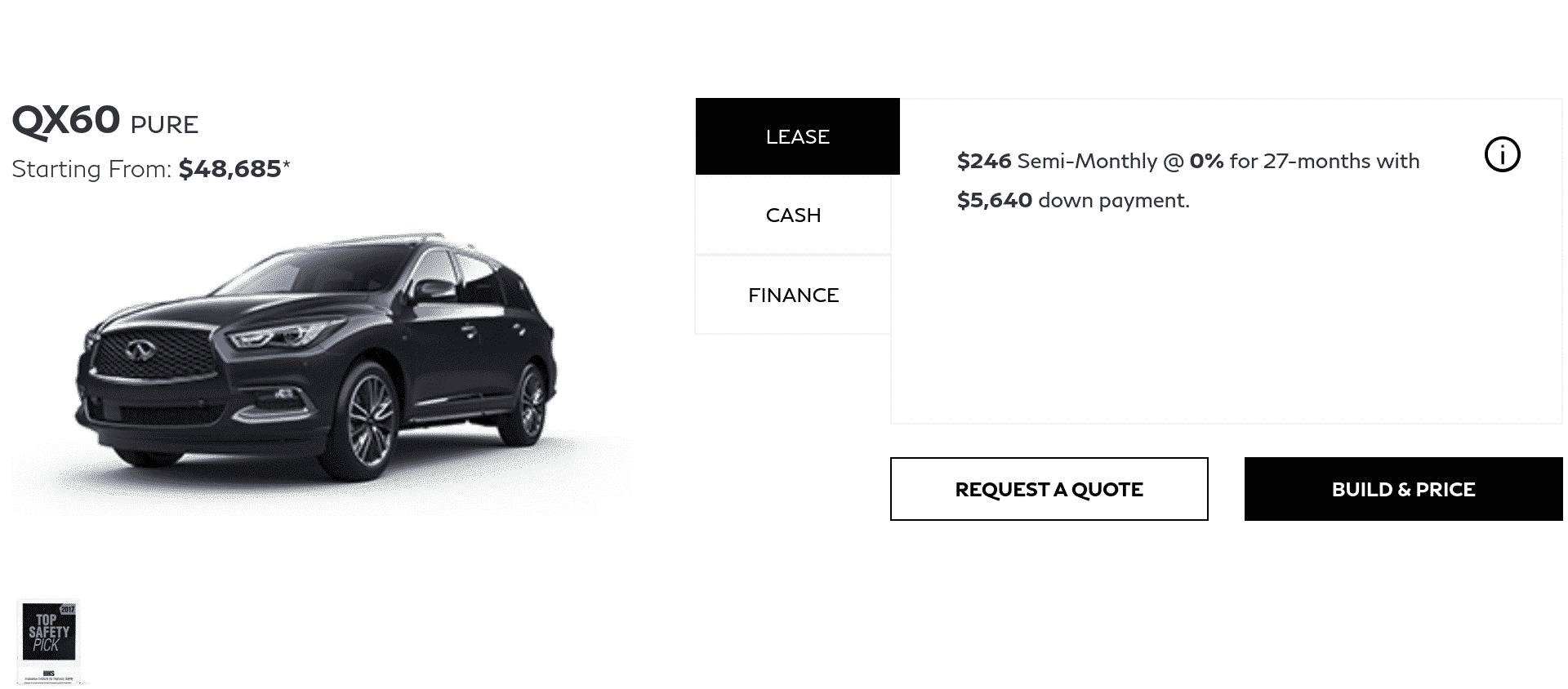 One of the best new car deals in Ontario on a full size luxury 7 seater suv lease

The Infiniti QX80 is a magnificent lease for under $1,000 a month considering it's only a 4-year obligation this is of considerable value with a low interest rate to boot. Get additonal car discounts when you purchase through a Conquest Cars Canada certified consultant.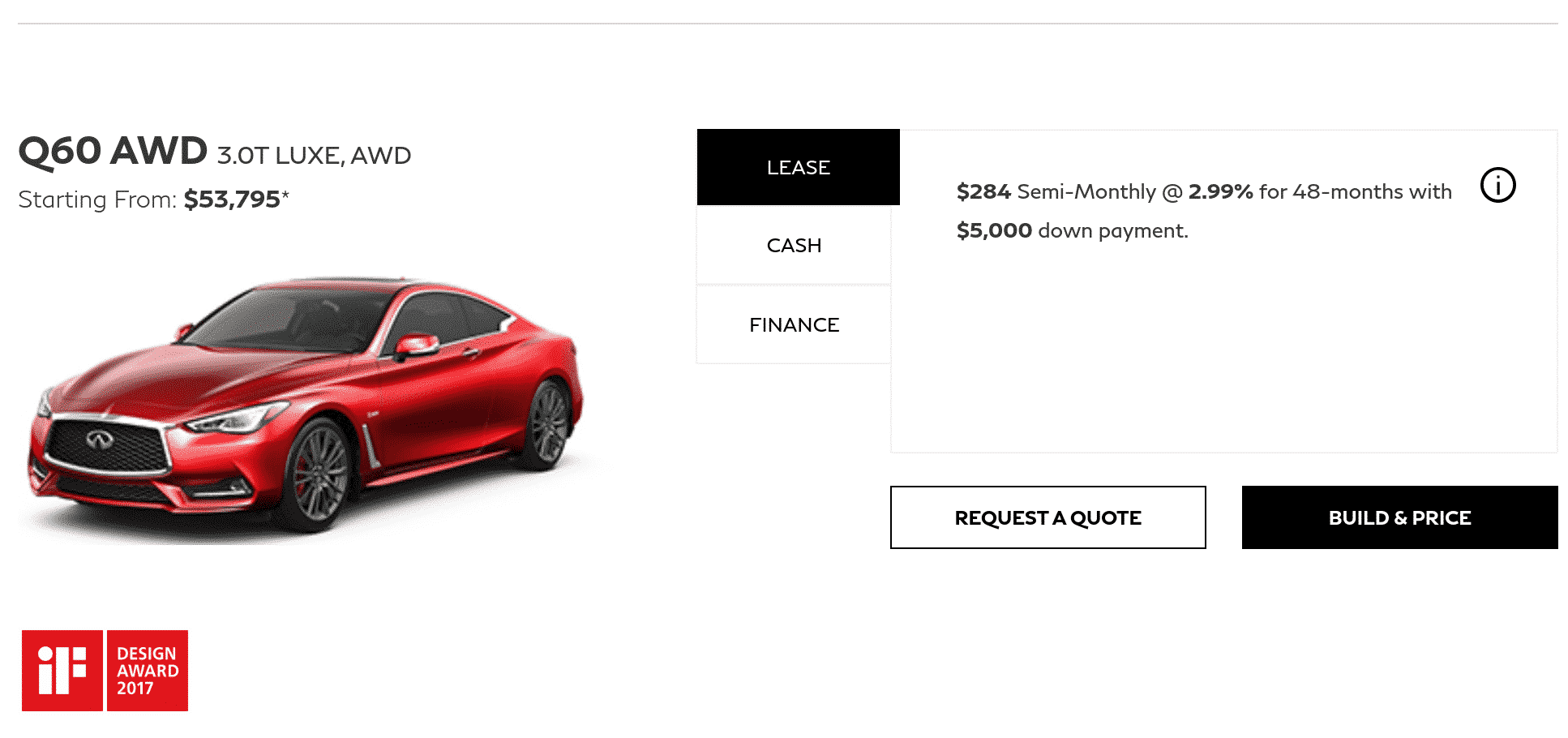 Almost, New. With Huge Savings.

If you're considering a new vehicle, but want a shorter term length than what manufacturers are offering, Leasebusters is a great alternative to finding the best new car deals in Ontario. They also offer dedicated support if you're interested in transferring your current lease to someone else! They make posting easy, and help guide you through the process to get you into a new car, with no negative equity or loan carryover!
Best New Car Deals From Audi | Volkswagen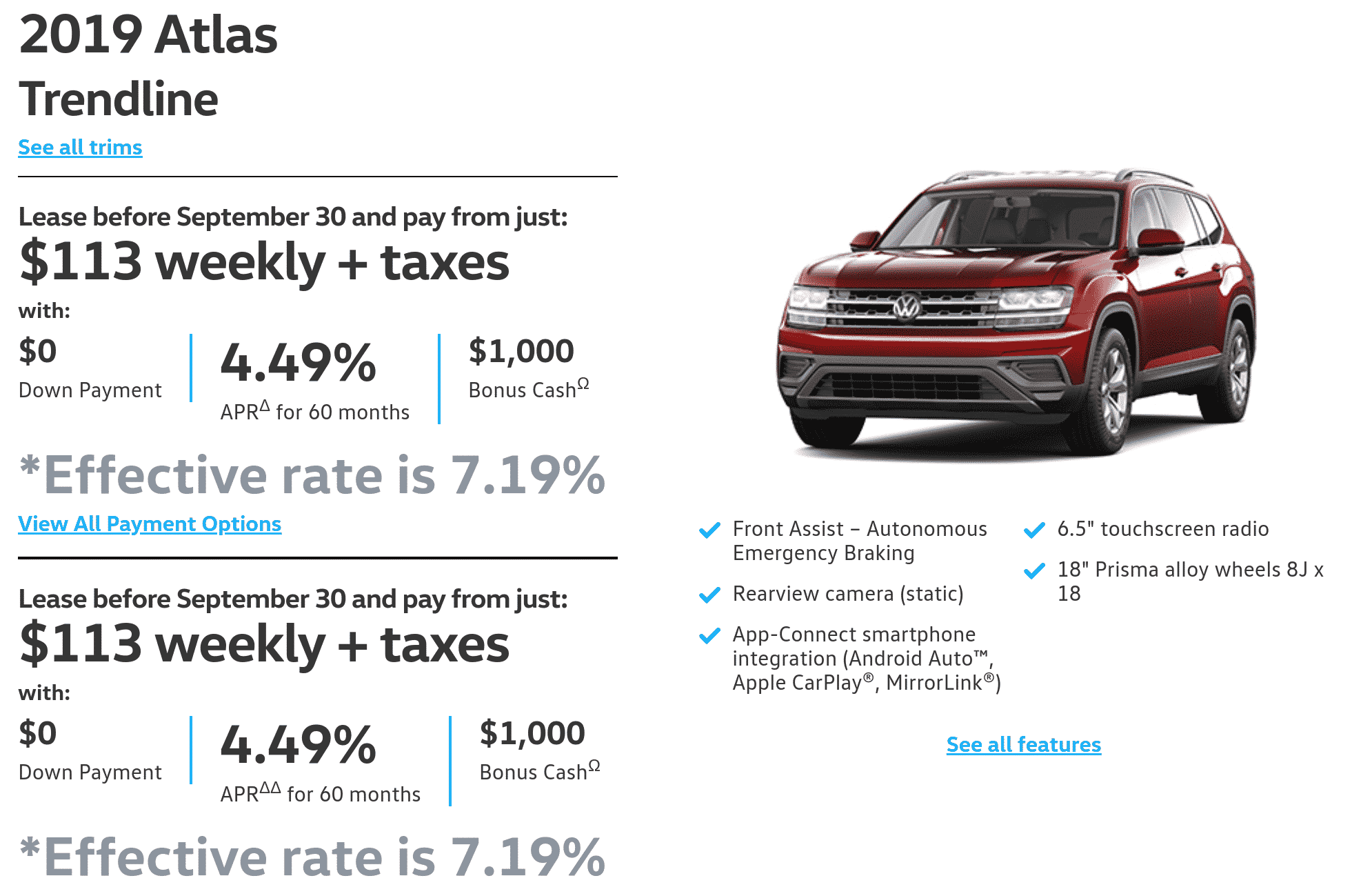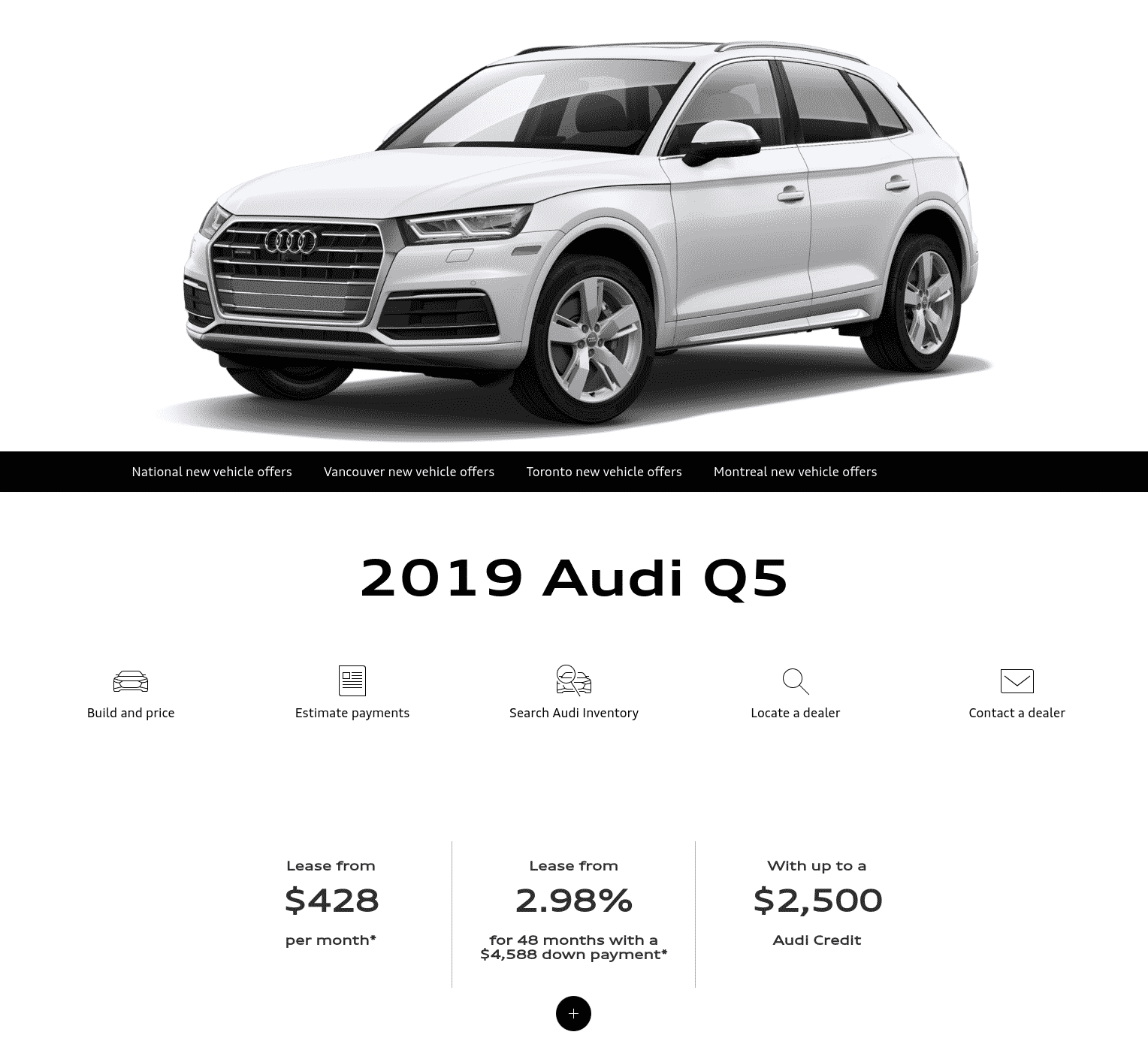 [DISPLAY_ULTIMATE_SOCIAL_ICONS]
Best New Car Deals From Cadillac | Buick | Chevrolet | GMC
The Cadillac XT5 Lease is one of the Best Car SUV Leases this month.


Check out an awesome in-depth review of the Cadillac XT5 here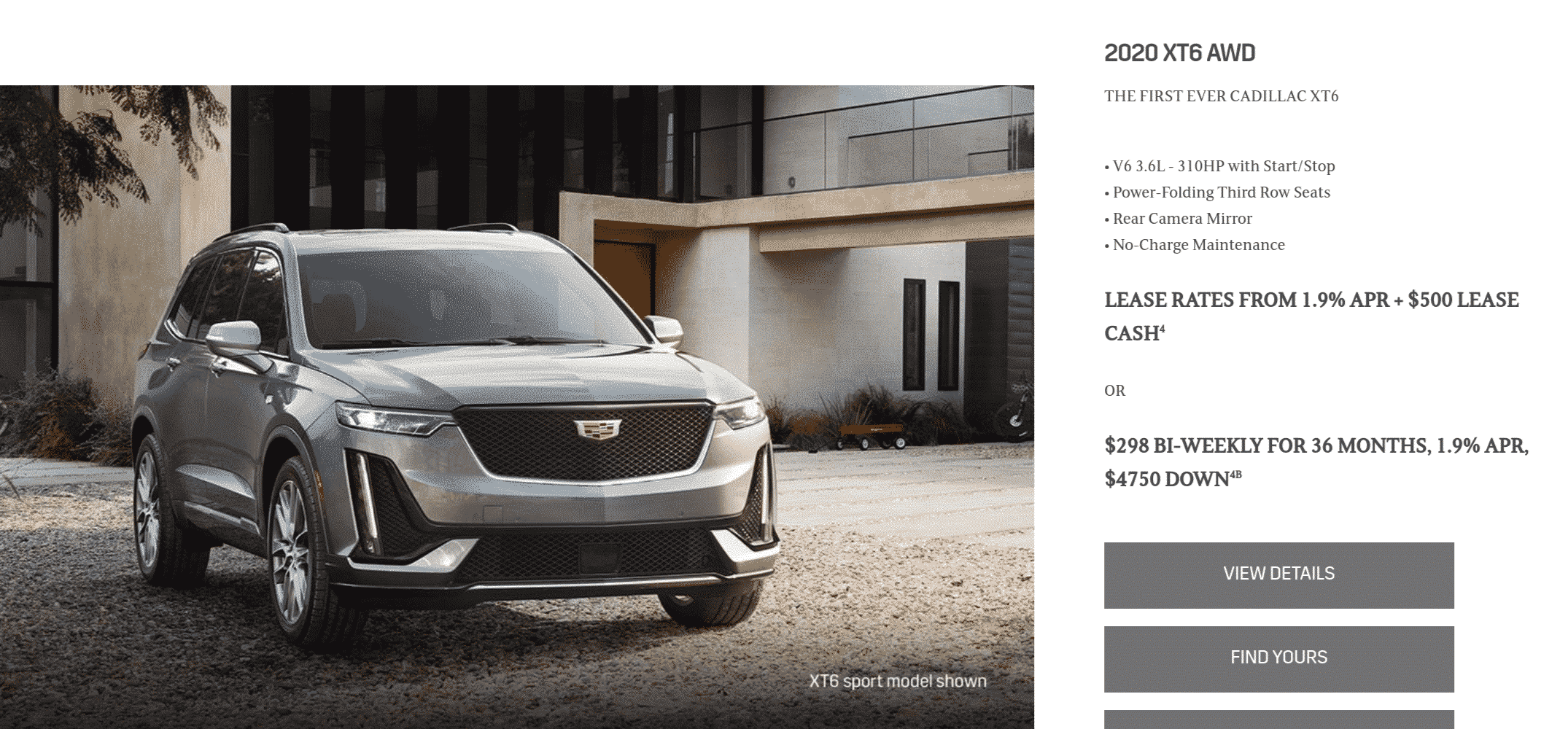 The Cadillac XT6 is finally a better lease vs finance this month for September. Also, if you're already a Cadillac owner, expect additional car discounts.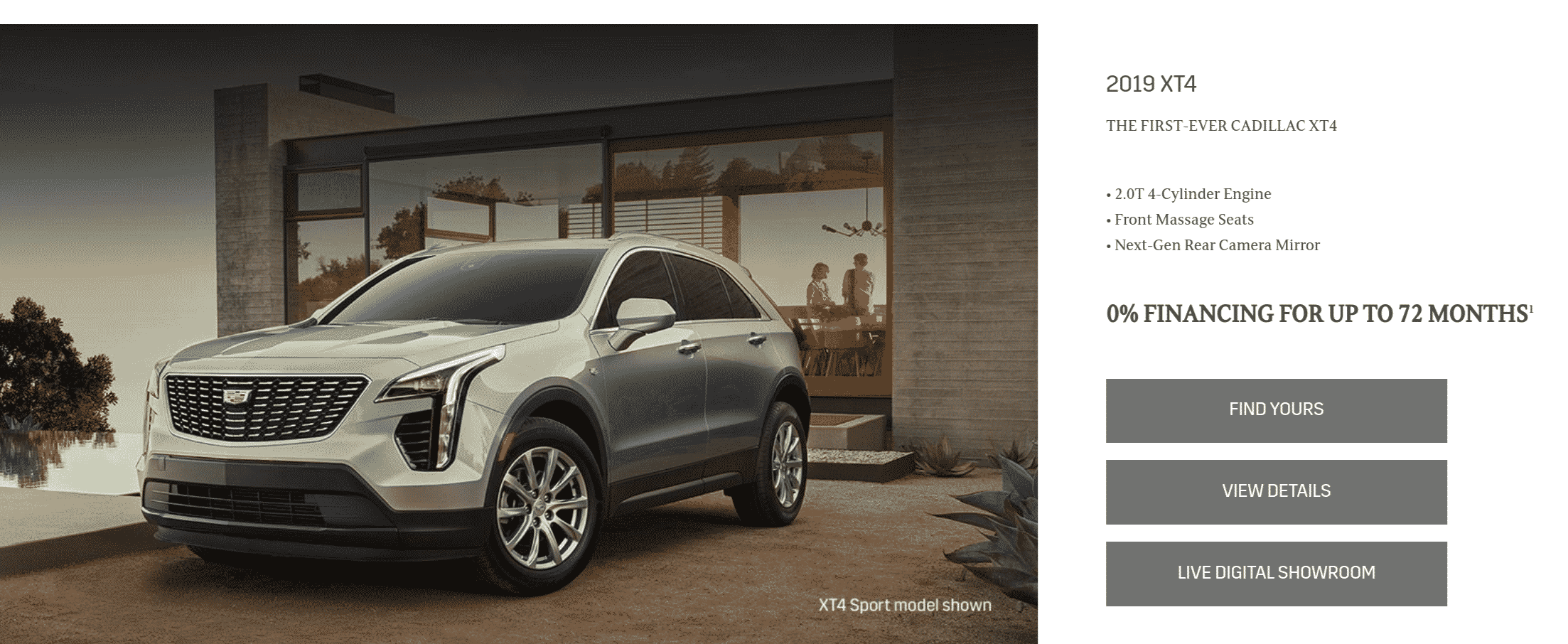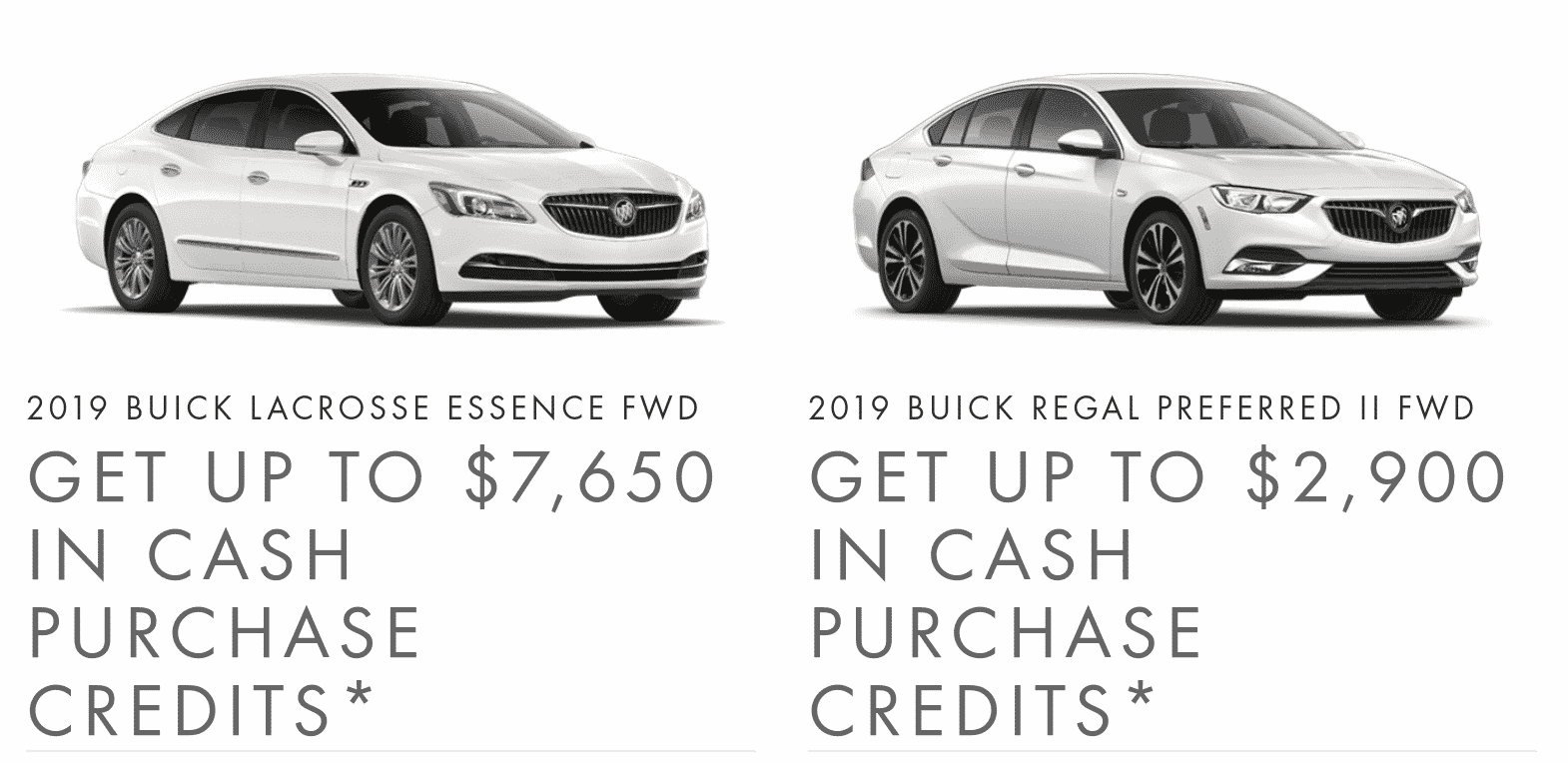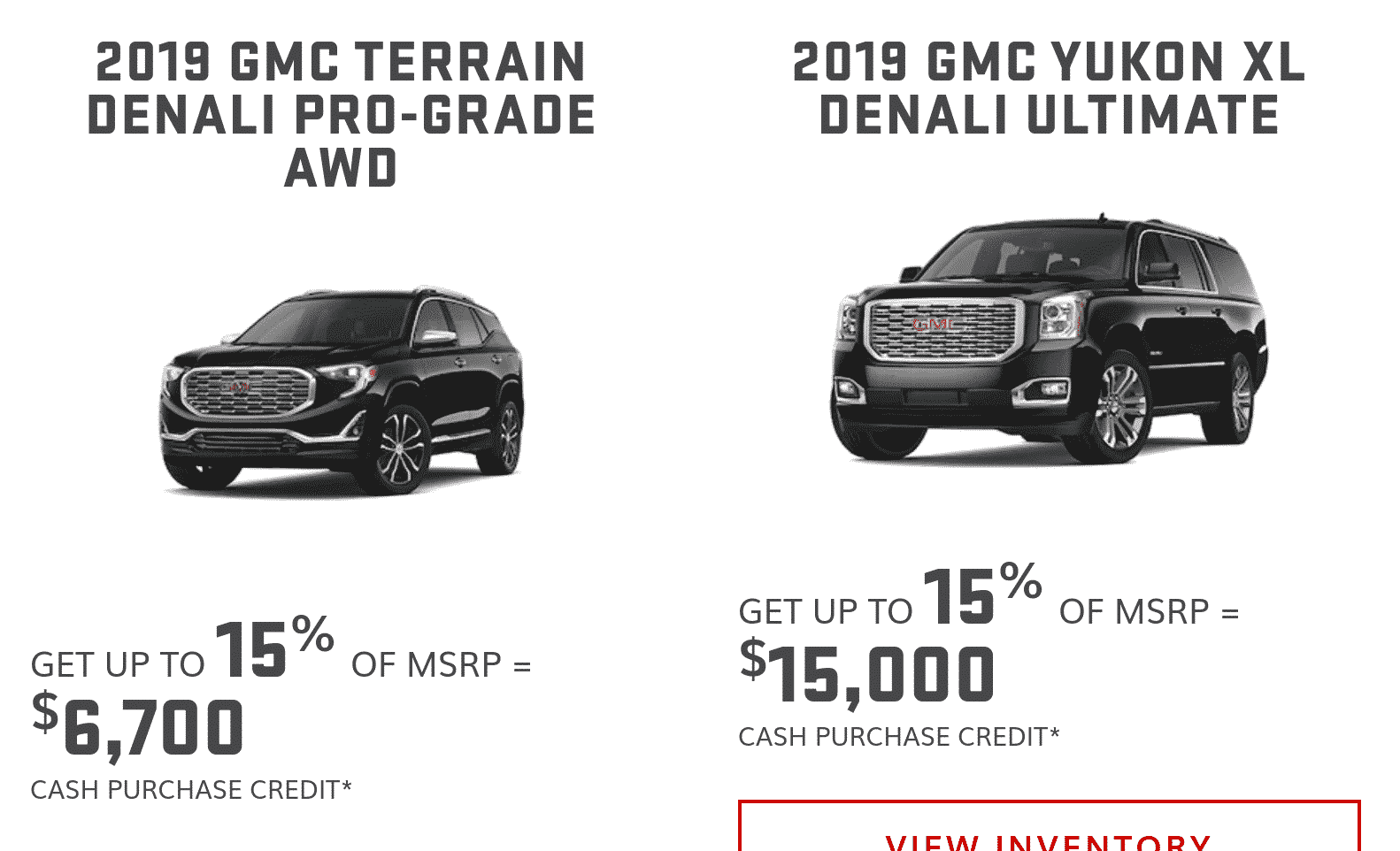 Best New Car Deals From Subaru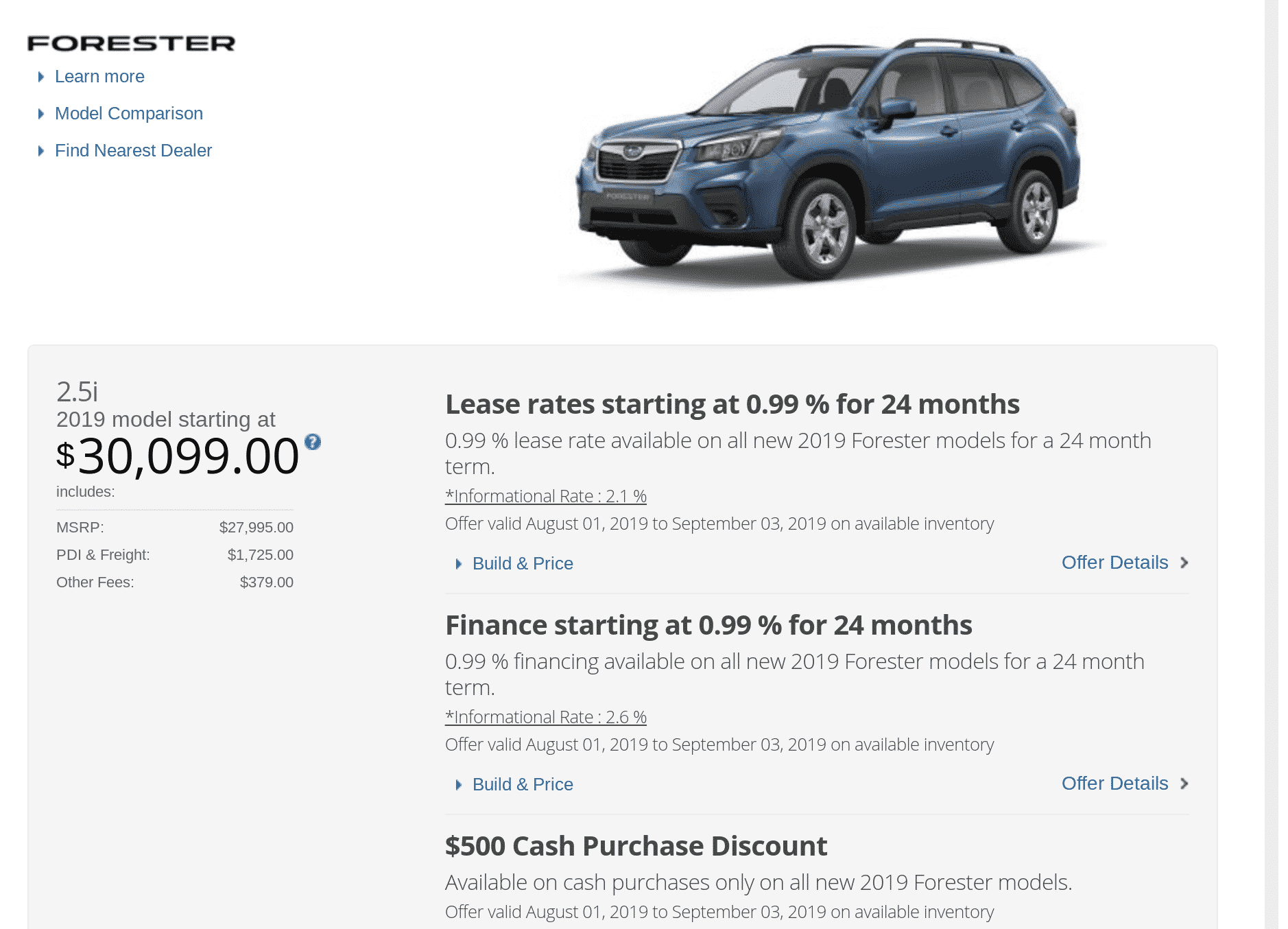 Subaru tends to not offer many cardeals because the customer retention is so high and the marketing is specific to a certain segment of consumers. You're best off to finance vs lease a Surubu because of the short term subvented lease payments.