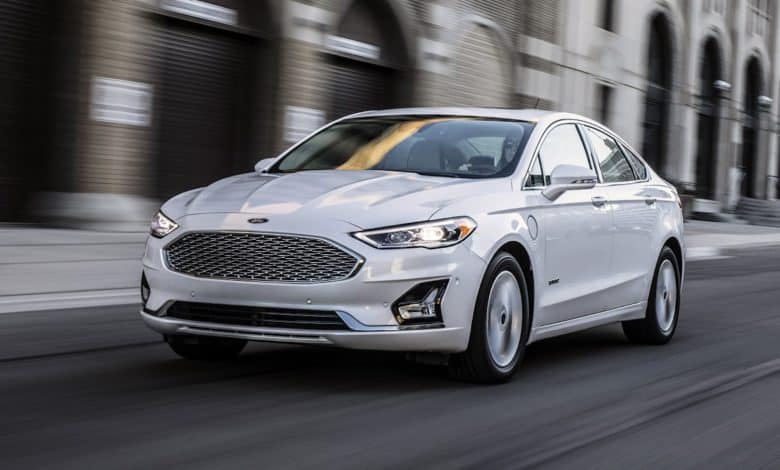 Get my FREE Dealer Cost Report
Powered by

---
Current Offer
---
Ford Fusion 2020
Performance - 7
Interior - 6.8
Safety - 8.4
Value - 7.4
Reliability - 7.7
7.5
Middle of the Pack Midsize
The Fusion 2020 doesn't particularly stand out unless you are opting for the hybrid model. The vehicle doesn't hold its value as well as other midsize sedans's and will have trouble competing against the Honda Clarity or Insight if Ford decides to continue it.
---
If you want to learn about other brands and models, click here.
2020 Fusion Review Video
Vehicle Insurance Rates
---
Ford Fusion 2020 Canada specs
Type: Mid Size Sedan
Seating: 5 passengers
Price: Starting from CDN $27,985
Fuel economy: 10.0 city 7.0 hwy est. L/100km on the gas engine, and as low as 2.3 city 2.3 hwy est. L/100km on the plug in hybrid model
Horsepower: 175 hp – 245 hp
Engine: 2.5L 4 Cylinder or 2.0L Turbo 4 Cylinder
Highlights for the Ford Fusion 2020
The 'Sport' V6 Twinturbo engine option with 325 horsepower has been discontinued
Pros & Cons
Quiet interior
Handles well and the interior feels premium than other midsize vehicles
One of the few midsize hybrid options that is available
Fuel economy is slightly over estimated
Infotainment is outdated and requires too may steps to operate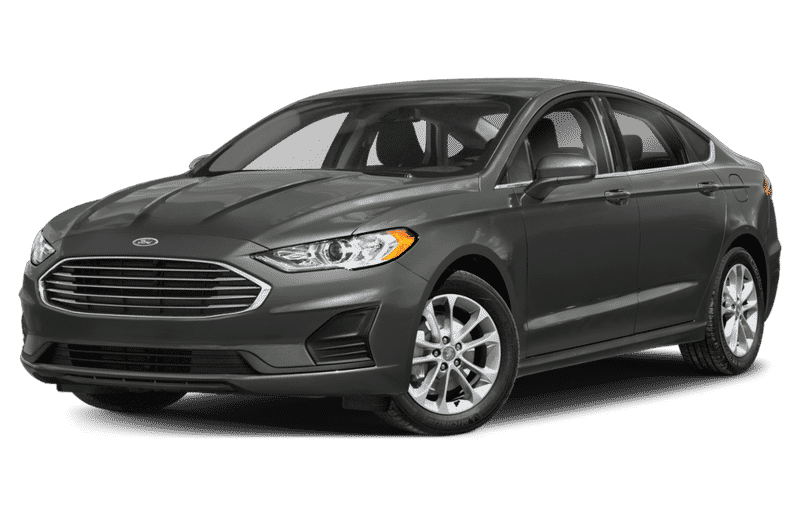 MSRP From: $27,985
Your Price: Unlock Now
Want to know what a dealer paid for a 2020 Ford Fusion? You can see the incentives, price, and information on this car with a FREE dealer cost report from Unhaggle.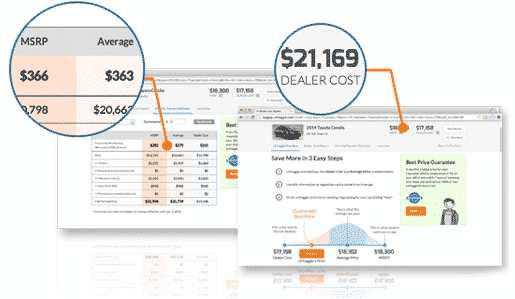 Get Dealer Pricing for Ford Fusion
Powered by

---
Frequently Asked Questions
Is it better to lease or finance the Ford Fusion?
The Ford Fusion is most commonly advertised with monthly finance specials in Ontario, primarily geared towards a lower interest rate or cash credit. The resale value of a pre-owned Ford fusion was far lesser than its competitors such as the Toyota Prius, so it did not allow for strong residual values to keep the lease payment competitive.
Did Ford discontinue the Fusion?
Ford will be discontinuing the Ford Fusion in 2020 because it never held enough market share for EV consumers compared to other hybrid or full electric vehicles, such as the hybrid Prius, or full electric Tesla's. Manufacturers are also required to have hybrid of economic vehicles in their lineup to average out their emissions ratings across their entire offering. As Ford's vehicles have become more fuel efficient, their need to keep for Fusion in the lineup is no longer necessary.
Is the Ford Fusion Hybrid or Electric worth it?
The Ford Fusion is available with a hybrid or electric option for an additional charge. The base fusion to the first hybrid upgrade is about a $2600 CAD upgrade. The Base model has a fuel economy of about 11L/100km, and the Hybrid can average 5L/100km. The average Canadian drives about 20,000km/year. So on the base engine you'll need about 2200L of fuel, and only 1000L of fuel. Let's assume gas is $1.20/L. Since the difference in fuel is $1200/ year, it would take just over 2 years of driving to recover the premium paid for the hybrid option in fuel savings. If you drive a lot, and plan to keep the vehicle over 2 years, the hybrid is a smart upgrade.
Learn more about other electric car & hybrids, or see other sedan and hatchbacks,
Check out the official Ford site.
See all the deals of the month on our main article.
Browse all models by Ford.