Monthly Deals
Best Hybrid & Electric Car Deals In Ontario – December 2019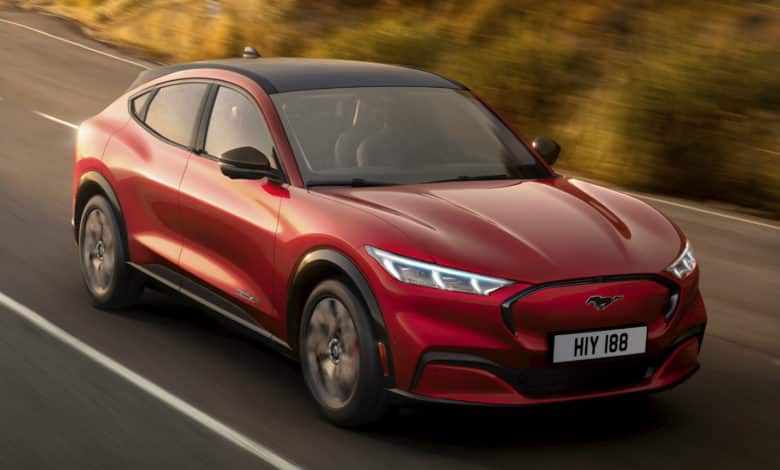 Check out the brand new unveiled Ford Mustang Mach E!
The December incentives bring great prices on lease and finance deals if you're looking to find out which electric car is best for you! For consistency, we are including electric cars and electric SUV's so you know the best lease and finance deals in Ontario, Canada. If you want to learn about other brands and models, click here.
Want to know how to get up to $5000 off most of the models below? Many of these vehicles qualify for the Ontario IZEV credit.
---
Quick links:
---
Best Midsize SUV Lease Deals In Ontario – November 2019

Don't forget, you will get additional discounts when you purchase through a Conquest Cars Canada Certified Sales Consultant.
Tesla Electric Car Deals
Tesla Model 3


Tesla Model X


Tesla Model S


Tesla Model Y

You can now order this vehicle, with an expected production in spring 2020.
Tesla Roadster

For the dreamers out there… if you have $64,000 to put down on the vehicle to secure your order, this is the supercar for you!

Quick links:
Hyundai Electric Car Deals
2020 Hyundai Ioniq EV

2020 Hyundai Kona EV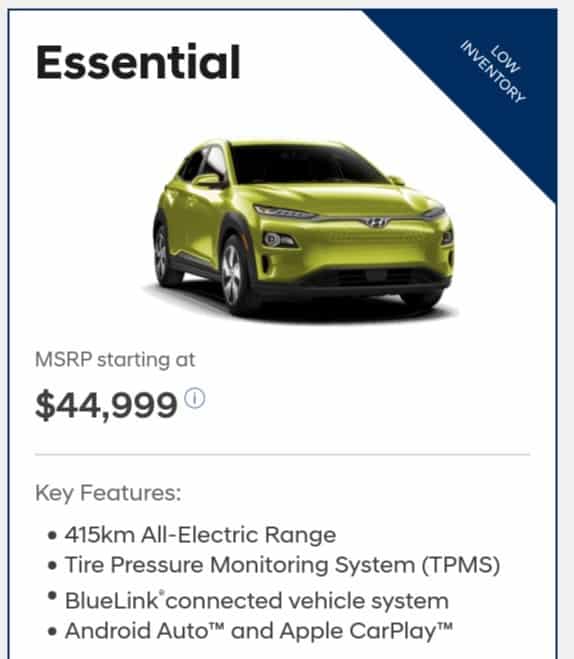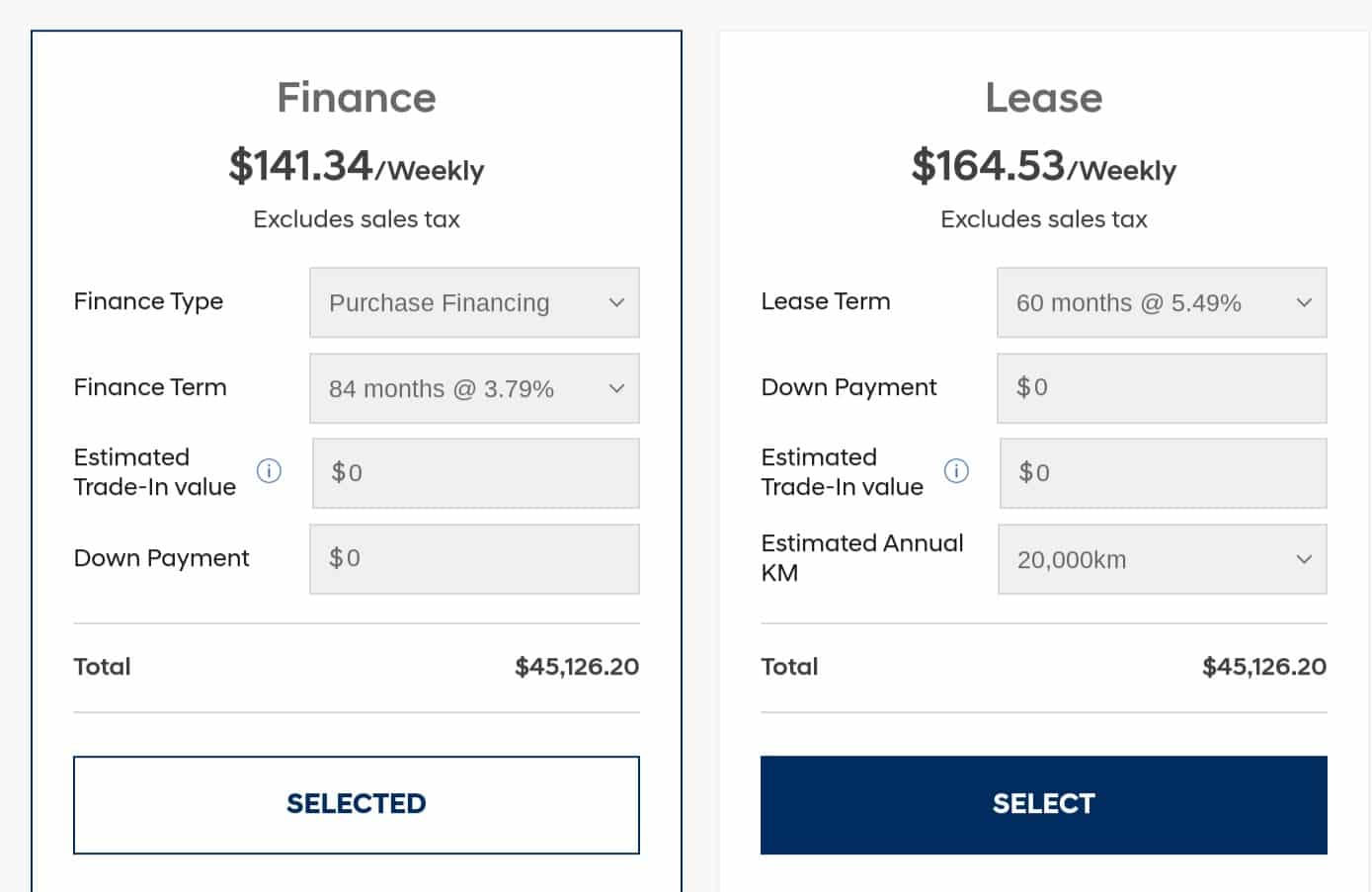 Quick links:
Kia Hybrid and Electric Car Deals
2020 Kia Soul EV


2020 Kia Niro EV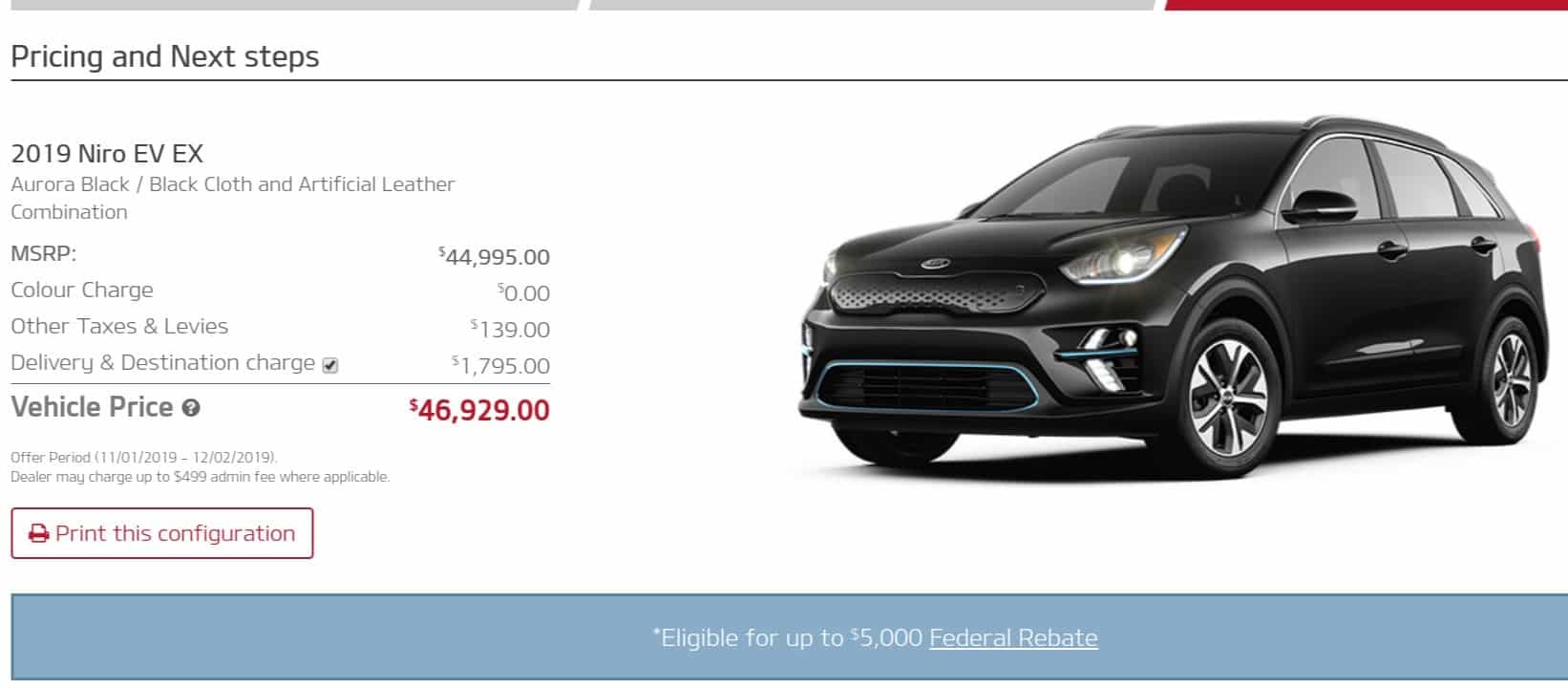 Quick links:
Honda Electric Car & Hybrid Deals
2019 Honda Clarity Hybrid

2020 Honda Insight Hybrid

2019 Honda Accord Hybrid



Quick links:
Acura Hybrid & Electric Car Deals
2019 Acura MDX Hybrid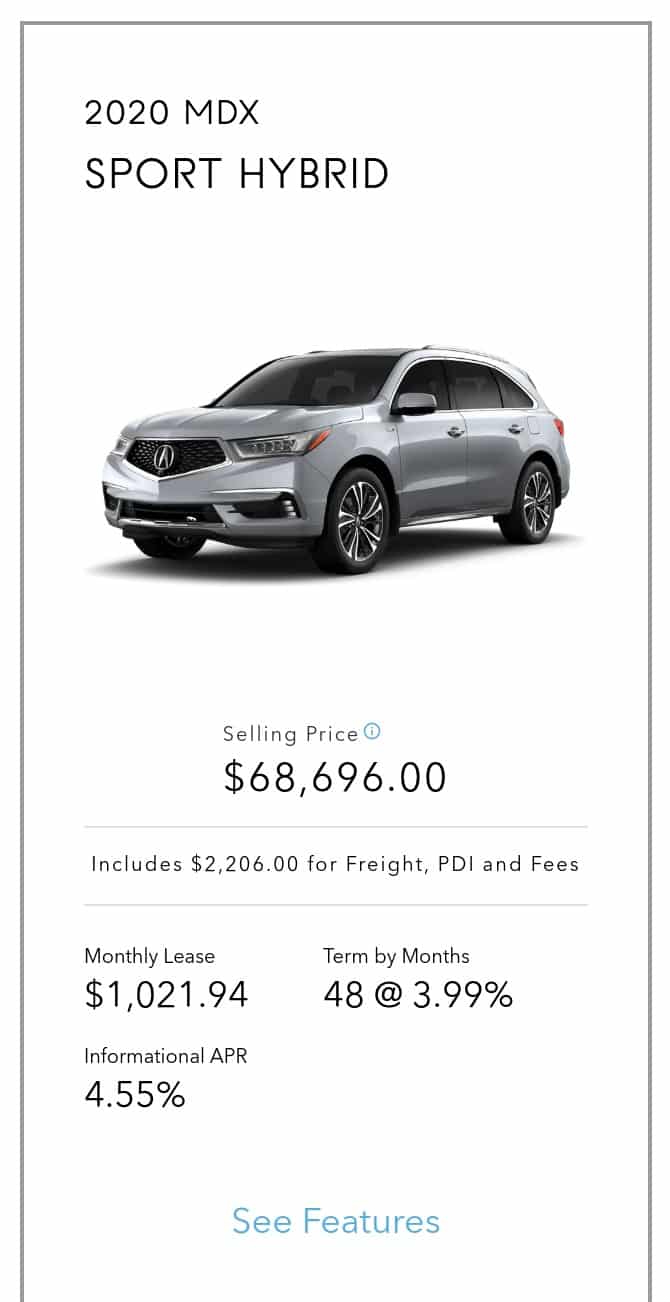 Quick links:
Ford Electric & Hybrid Deals
2020 Ford Fusion Hybrid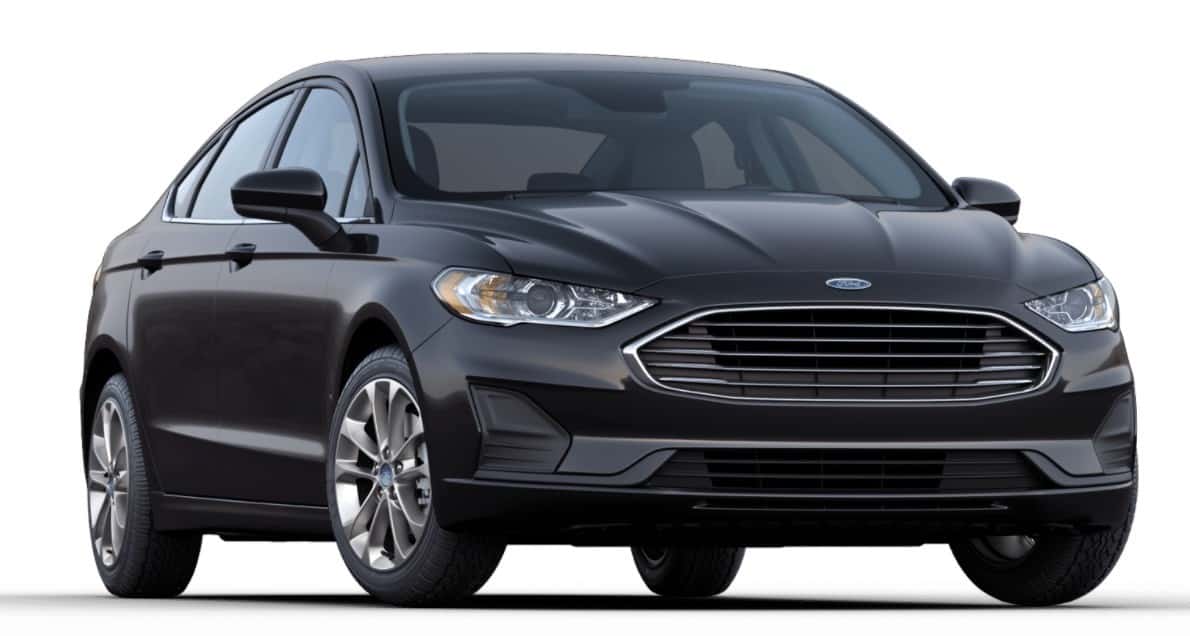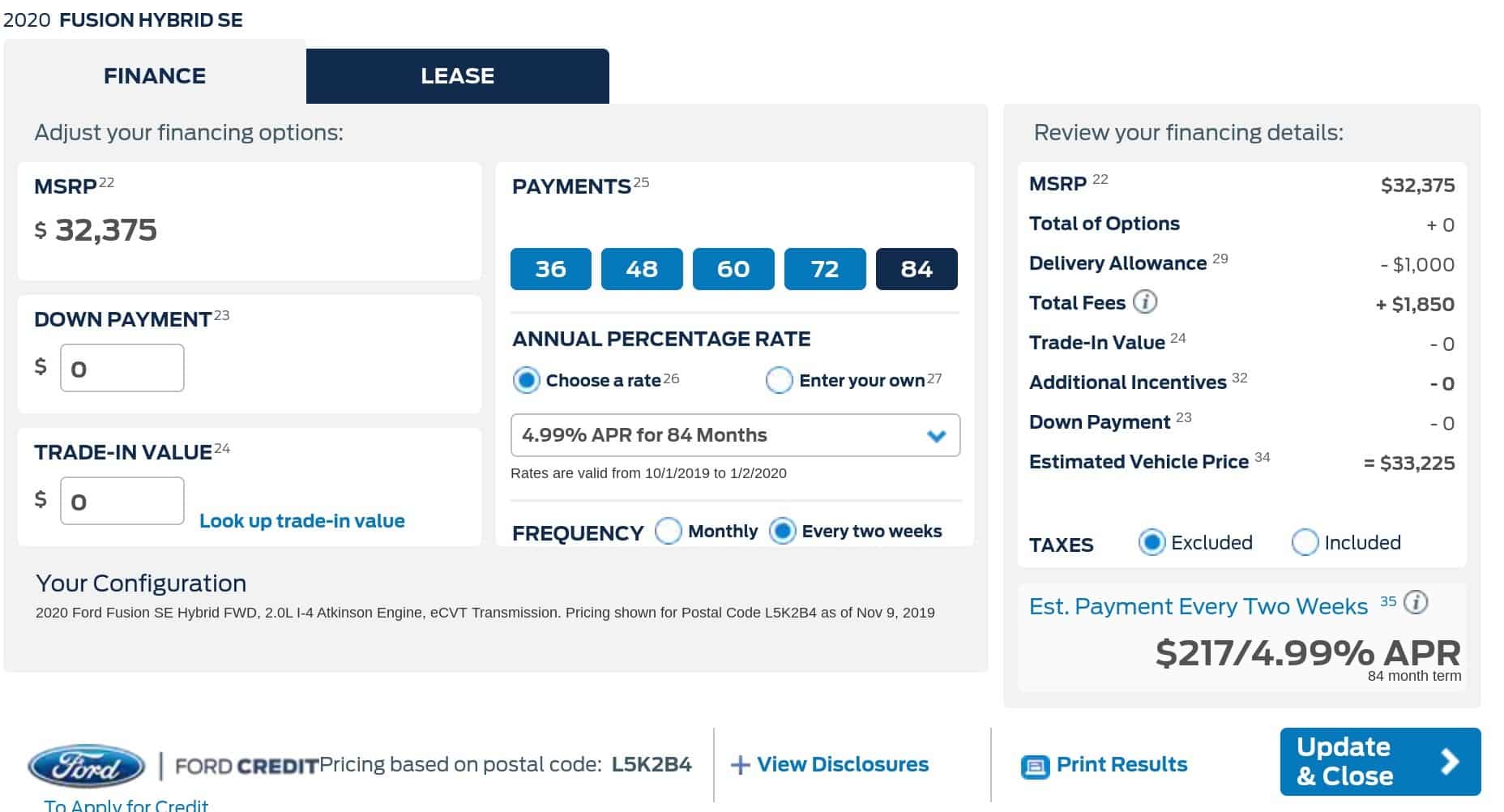 Your Conquest Consultant can help review this information with you to determine what your best options may be. Use our tool to get matched with one today.
Need the best deal on rims, tires, parts, or accessories?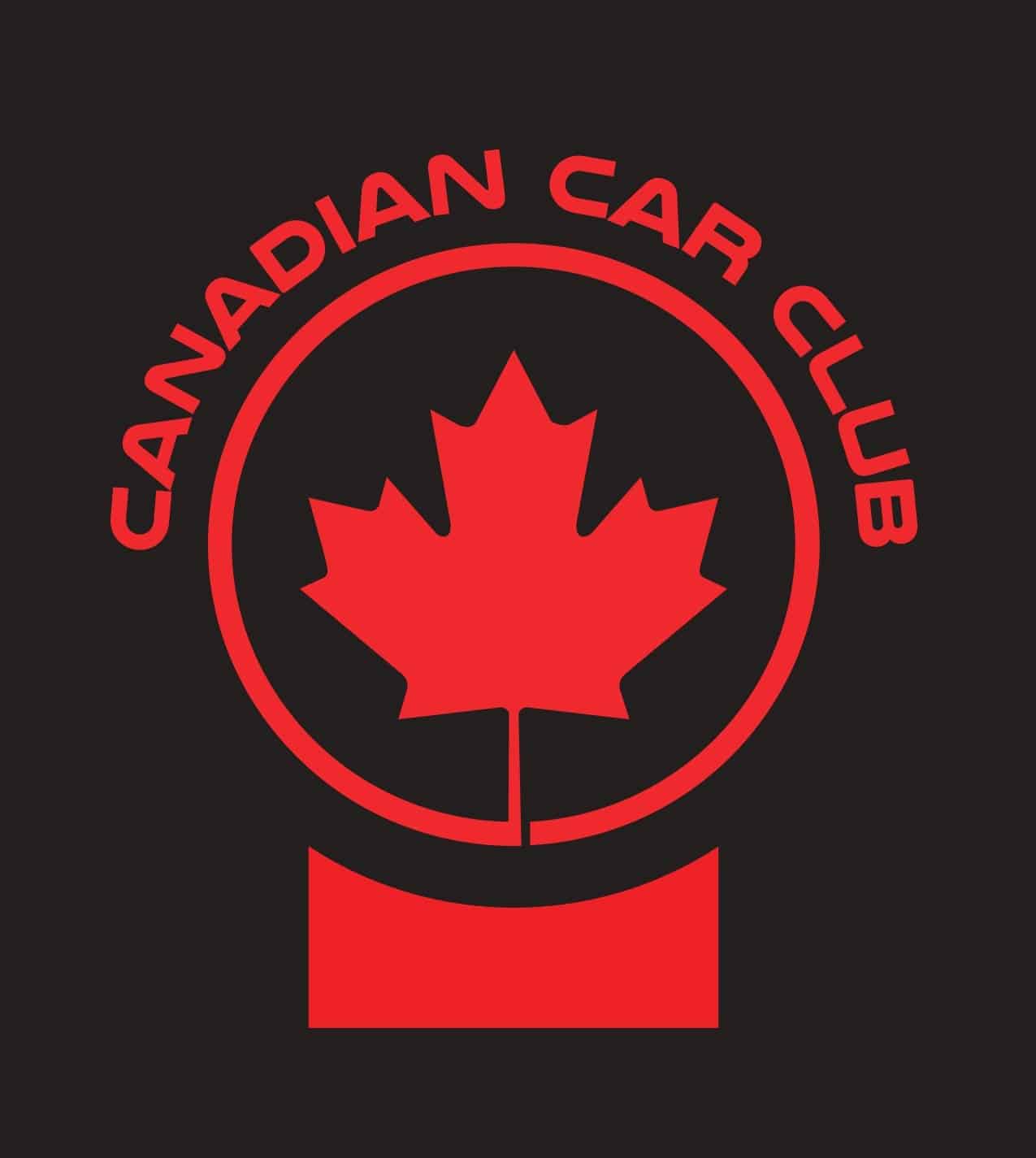 Conquest has teamed up with the Canadian Car Club to provide you the best new car deals in Ontario on cars, parts, and accessories! They offer Canadians access to fantastic prices on parts and accessories that you would find at big box stores or discount clubs. When you purchase your vehicle through a Conquest consultant you'll get a 1 year membership to their discounted services and prices.
They also offer mobile tire installation and swaps throughout the GTA at affordable prices. Don't wait at a dealership if you don't have to! To become a member, visit their website, or purchase your vehicle through Conquest Cars Canada.
Dodge Chrysler Hybrid Deals
2019 Chrysler Pacifica Hybrid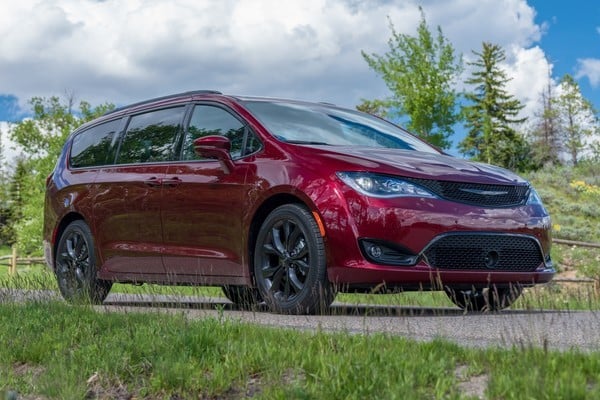 Quick links:
Toyota Hybrid Deals
2020 Toyota Prius Hybrid
2020 Toyota Camry Hybrid

2020 Toyota Rav4 Hybrid

2020 Toyota Highlander Hybrid

Quick links:
Lexus Hybrid Deals
2020 Lexus UX250H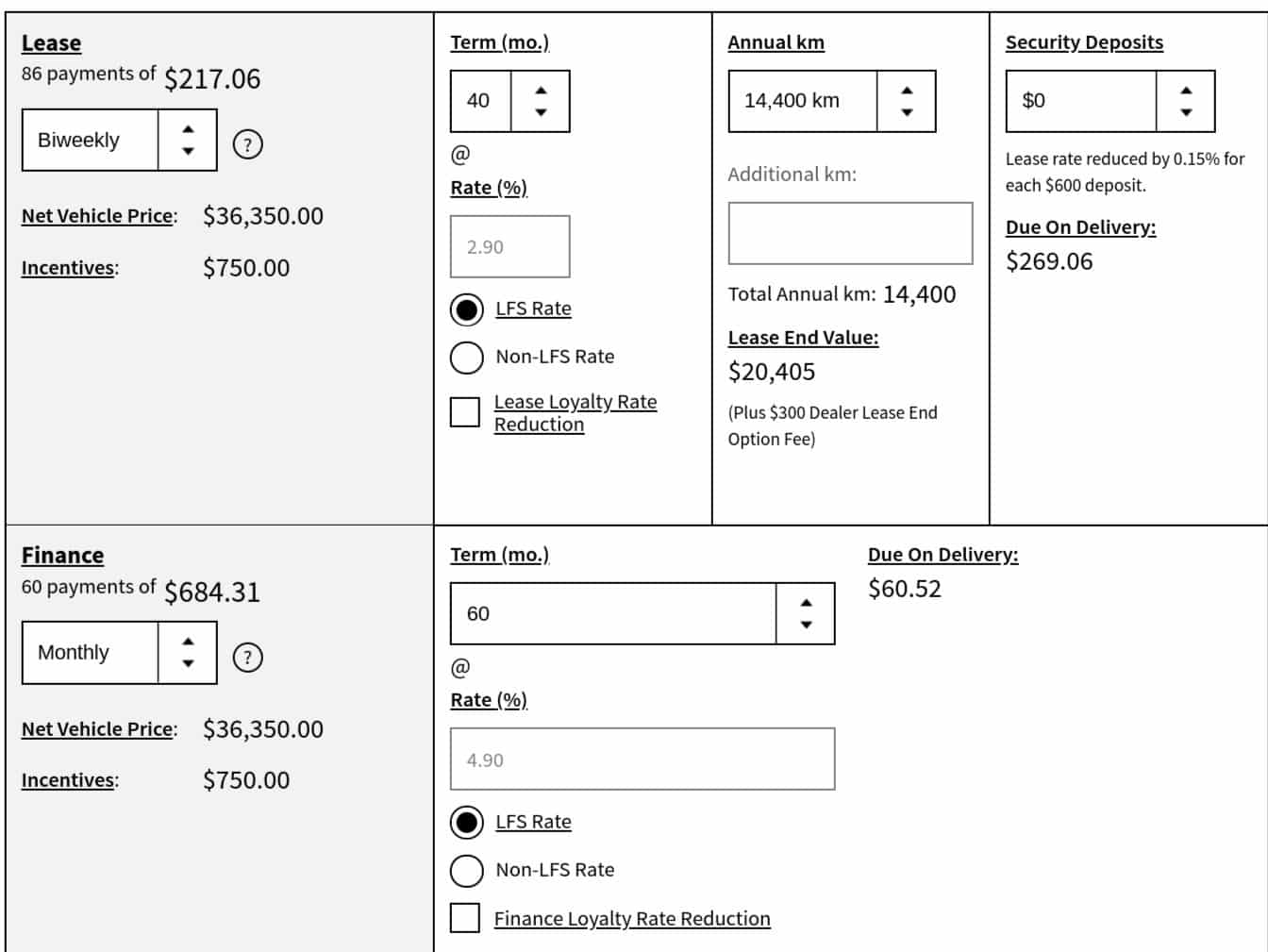 This Lexus is such a cool offering considering it gives the additional utility of being a hatchback hybrid vehicle. Expect to get great fuel economy off the UX250h.

Quick links:
Nissan Electric Car Deals
2019 Nissan Leaf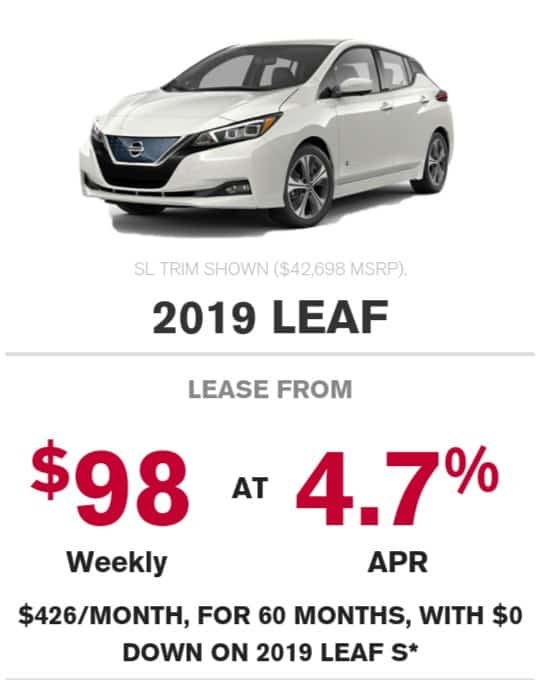 Volkswagen SUV Deals
2019 VW E Golf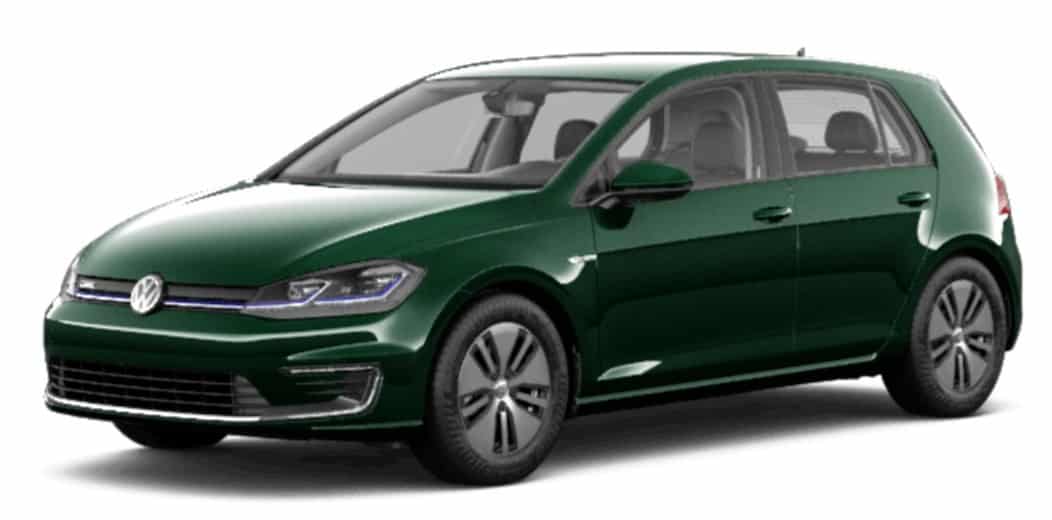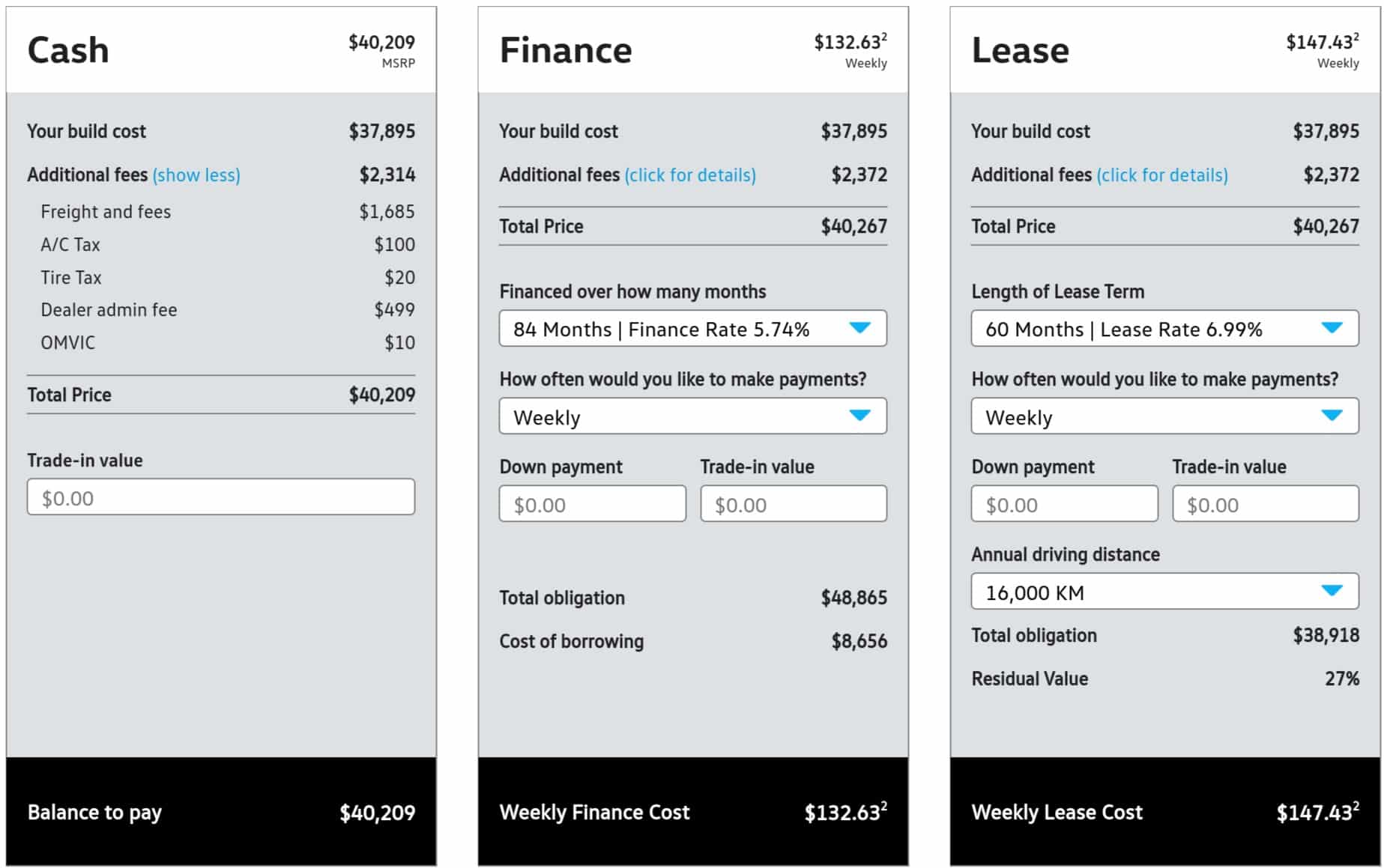 Audi Electric Car Deals
2020 Audi E-Tron

Quick links:
Chevrolet Electric Car Deals
2019 Chevrolet Bolt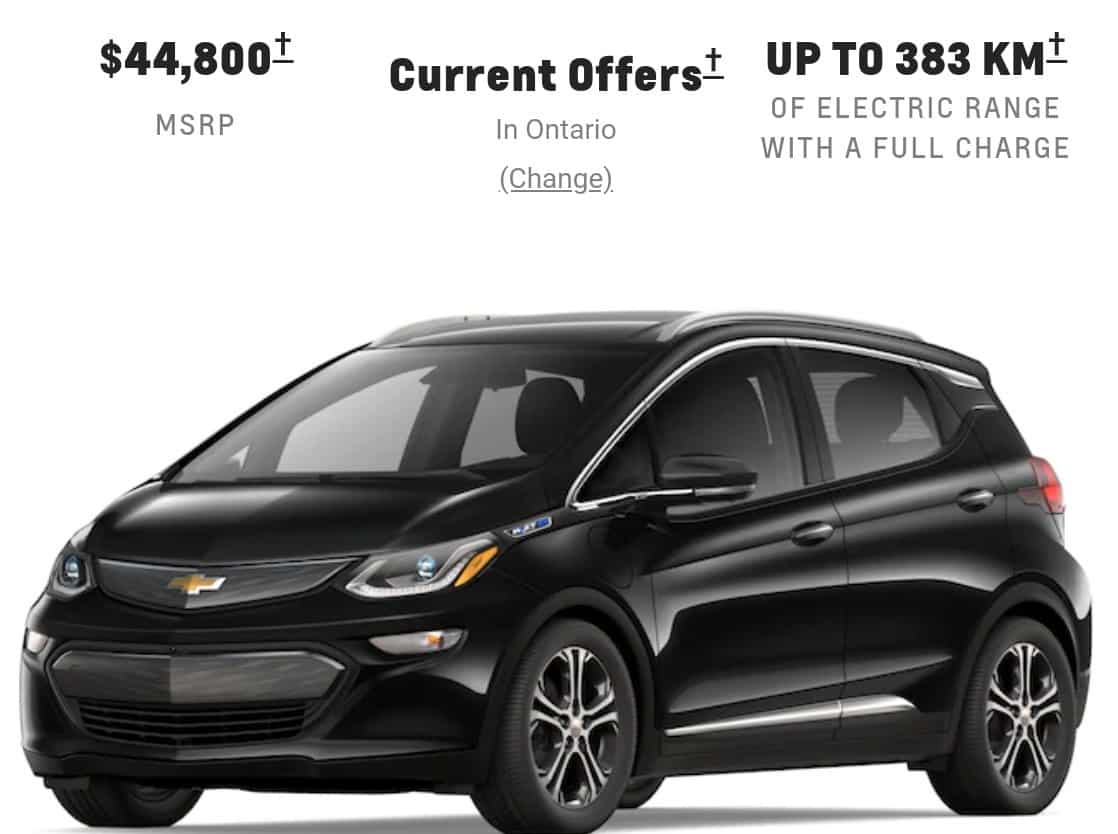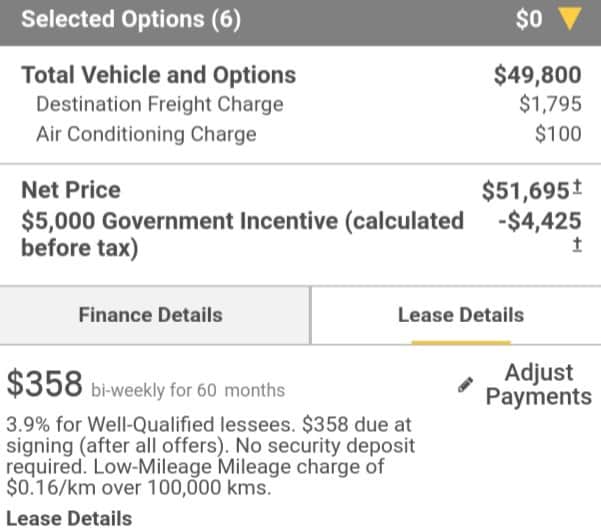 Almost New, With Huge Savings

If you're considering a new vehicle, but want a shorter term length than what manufacturers are offering, Leasebusters is a great alternative to finding the best new car deals in Ontario. They also offer dedicated support if you're interested in transferring your current lease to someone else! They make posting easy, and help guide you through the process to get you into a new car, with no negative equity or loan carryover!
Quick links:
Mitsubishi Hybrid Car Deals
2019 Mitsubishi Outlander PHEV