Find Lease Deals, Trade Info, Reviews, Specs & Car Shopping Help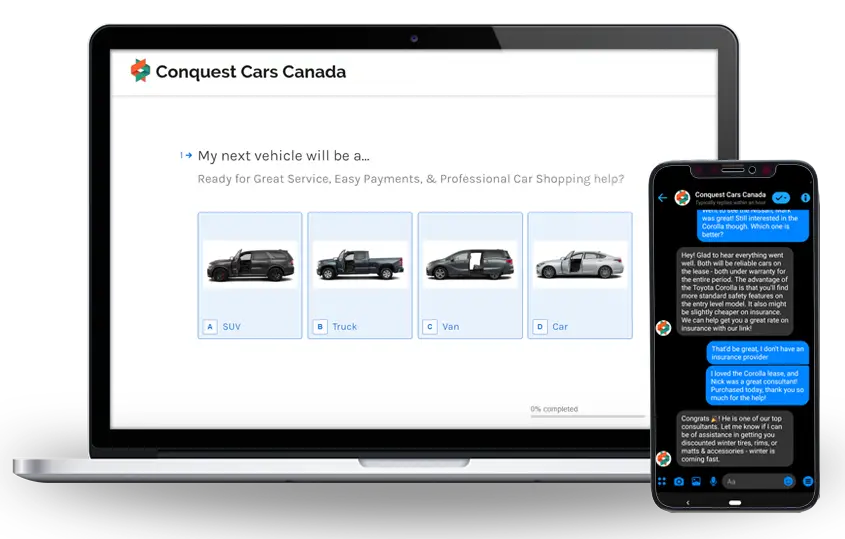 Simple & free for Canadians
You deserve a better car shopping experience. Get free advice from our team of top product consultations who want to make your next car shopping experience awesome.
Chevrolet

The Chevrolet Corvette is a 2 seater mid-engine supercar that has been newly redesigned for 2020. The vehicle competes against…

Read More »
What our clients are saying...
As a younger buyer, my conquest rep gave me great service and I was showed a vehicle that I absolutely love. In previous experiences I hated not knowing who I was meeting with before I walked in, but Conquest changed that.
-Vincent Andreacchi
Within an hour of submitting my information, I was matched with a Conquest rep at a dealership close to my house. I took time off work and was able to get everything taken care of much sooner than the last time I purchased.
-Michael Temple
I was treated like a VIP client and matched with a great consultant who was able to get me the most competitive vehicle pricing without any games. Out of all the dealerships I went to, I should have started with Conquest first!
-Illya Titov