Info & Tips
How To Buy A New Car In Ontario – 2020 Edition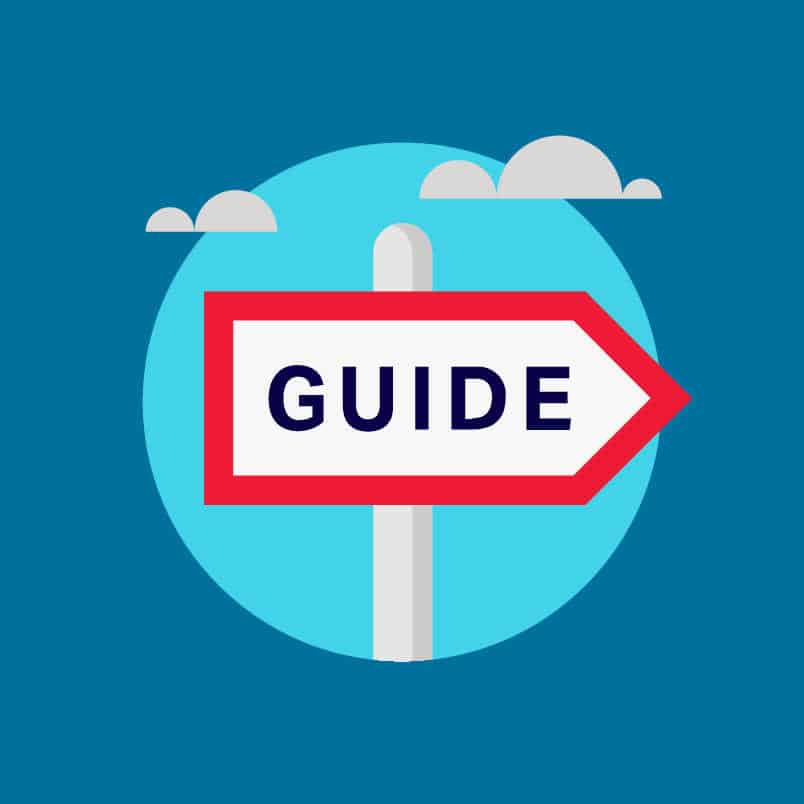 Whether you are shopping for your first vehicle, or the time has come to replace or add, buying a new car can be an exciting purchase! For the year of 2020, Canada is expected to sell just shy of 2 million new cars. If you're searching for a new vehicle in Ontario this year, then there are a couple tips and tricks to help to know how to buy a car without the stress. Save time and money this spring.
Part A: Identify Factors and Costs of Owning a Car
The Vehicle's 'Fixed' Monthly Payment!
To avoid against overspending its important to recognised the fixed cost of your vehicle. This will be the cost of your monthly payment for the car. This will be your ideal budget.
The Hidden 'Variable' Monthly Payments
These are the hidden costs of owning a car, including insurance, service requirements, its fuel economy, and its depreciation (which impacts trade value down the road). Some cars are more fuel efficient than others. Certain brands hold their value better than others, which will improve their resale value. It is important to stay within budget and consider these costs in addition to the price of vehicles online when you are doing your research.
TIP: Although Hybrids are tempting because they offer a more cheaper cost to keep running, they tend to have an initial cost to pay for the technology. Often the difference in price is not paid off until 4 or 5 years of ownership (depending on how much you drive), so think twice before its worth paying more for.
Part B: Determine What Will Suit Your Needs Best
Consider what the vehicle will be used for.
Before learning how to buy a car in Ontario, you'll need to understand that certain vehicle types offer advantages over others and there are generally a lot of factors aside from branding that will impact your decision. At the end of the day, deciding on a vehicle is a personal choice, and here are no wrong ways to go about deciding what is important for your needs. There are certain questions that you can ask that make it easier to get started in determining which vehicle may be the best choice for you. In general, SUV's are cheaper to insure. Is fuel economy important, or is power? Is speed and styling worth it compared to a cheaper insurance rate? How many passengers do you carry? Do you live in city where you need manoeuvrability? Would you benefit from all wheel drive?
TIP: It is important to ensure that your vehicle matches your needs and budget today, however remember to consider if it will still fit your needs 5 years from now. The average driver keeps their vehicle for around 5 years before they trade it in for a new one.

Go on Virtual Test drives on Youtube!
The easiest mediums for reviewing vehicles online is by looking at reputable automotive websites or relying on good ol' Youtube. Get a feel for which vehicles may offer features that could be more important to you. Youtube is the best for highlighting differences in packages, trim, models, and demonstrating certain safety features or technology.
Part C: Before you Learn How to Buy A Car, You Need to know What Vehicle Will Be The Best Fit
Congratulations on making it this far. Is your head spinning yet? There are a few different ways to identify how to find your new vehicle, which can be time consuming and frustrating from a lack of information! Conquest Cars Canada is the solution to searching for the vehicle, because we go through the effort of doing most of this work for you by connecting you to the right vehicle at a highly reviewed dealership, with compliant and ethical practises. For the sake of completeness, I will include the traditional methods you can find a new vehicle, however if you are at this stage, I encourage you skip this step by completing our Conquest Cars Canada questionnaire to let us do the work for you.
Use automotive Marketplaces!
You can find 90% of the information you need on either the manufacturer website, a dealership website, or on a marketplace like autotrader, cargurus, or kijiji. Another option is to actually filter through your junk mail, the chances are pretty high that a local dealer has targeted you with a tacky mailer or newspaper ad. The manufacturer website is generally the most comprehensive and useful place to do your new car research.
Is there a better time than others to visit the dealership?
The real answer is that it depends! Towards the end of the month, most dealerships have volume specific goals, or territory based sales objectives. Dealers tend to be least pushy at the beginning of the month and have the highest selection of inventory. Look for great deals on the current year's model towards Nov-January- most dealerships have sold their current year inventory by then. If they haven't, it tends to mean an unfavourable build or options set on that vehicle. It's important to know how to buy a car that fits your needs, not necessarily worrying about getting a deal on a set of features that you don't need at a discount!
Part D: Time to Check Out the Car at the Dealership
The Walk around
Dealerships will tend to have their most popular models in their showroom, however there are many variations in trim and available features. Take the time in the showroom to learn what you may be interested seeing in the dealer's back lot. Take the opportunity to sit in the passenger, driver, and rear seats. Check out the cargo capacity, and take the time to learn where the knobs and dials are so they are easy to find and use when you're ready for your test drive.
Vehicle Demonstration
If you decide upon a vehicle, make sure you ask your consultant for a test drive. The test drive is one of the most important decision factors and steps involved in how to buy a car. Each dealership will test drive slightly differently with variations on routes, however, the ideal test drive should be about 20 minutes in length minimum. If you drive mostly on the highway, ask your consultant to take you on the highway route. Likewise, if most of your driving is done in the city, ask for a more stop start oriented route.
TIP: Try the technology & features Don't feel rushed after the test drive when you get back to the dealership. Take the complete opportunity to ask questions on the car, and review all the features on the car now that you are more comfortable with it. Try pairing your phone, using the backup camera, learning more about the safety features, adjusting the seat, and start to think about anything you would change to the vehicle if you were to take it home that day.
Part E: Get the perfect vehicle within your budget
Narrow down on what you would add, replace, or delete
Great job! The test drive is over. There's probably lots of emotion and thoughts running through your head, so now is the opportunity to work with your consultant. A professional will help you understand your options in model or trims that may be a better fit now that you have determined what options you would like to have in the car, or could live without.

Should I pay cash, Lease, or Finance?
There are a few different ways to own a vehicle, however, certain programs may dictate better ownership options. Automotive programs reset at the beginning of each month, and therefore depending on time of year, certain options may be better than others, so take the consultants advice depending on what you've told them your needs are earlier in the visit. You can finance a vehicle for anywhere in 2-8 years (depending on the manufacturer), which is usually done at a cheaper rate than a bank would give you. Leasing is also a great option- it allows short term commitment, no more than 5 years, with options available to return the vehicle once the term is up. Lease prices are based on the vehicle's market value, and the km's you will drive per year. 20,000 km a year is quite standard for the average Ontario Driver. Cash may also be another option. Your consultant will help you identify the best options, as sometimes a cash discount (even with a payment from line of credit) may offer a cheaper total cost of the vehicle. Be open and don't be afraid to ask questions.
Get the best price from your consultant
Make sure you have done your research before coming to the dealership. Most dealers are extremely competitive in pricing, and the average car margin generally is no higher than 7%, but don't be afraid to ask for a discount. You may qualify for incentives beyond what is being advertised based on the car you currently drive, if you're a student, or your company is registered to provide you a preferred rate pricing.
Finalising the deal with the Business office.
Found a price you like that fits within your monthly budget? Nice job! The last stop is with the business office to help you finalise all your paperwork. There are the folks who work with the banks to get you approved. It is not uncommon to be offered additional warranties or protective services to maintain the health of your vehicle depending on how long you will be keeping it. Be open but don't be afraid to say no! With most leases, you'll want to buy some of the services offered to help protect you from any unexpected payment at the end of your term! Its a peace of mind against curb rash, scratches, or spills. Once you leave the business office, congratulations are in order, because you're only a few steps away from driving away in your new car. At this point, a delivery date has been organised by your consultant to pickup the vehicle. During this period, the vehicle will be detailed, cleaned, and registered to be ready for the road.
Part F: Know how to buy a car now? Great! Now your car needs to be ready for the road
Insurance is Key!
Now that you've learned how to buy a car, you'll need insurance! In order for a new Ontario vehicle to be delivered by the dealership to its new owner, a valid proof of insurance is required. Third party liability insurance is mandatory in Ontario and provides you coverage and security over your vehicle if the event of an accident. A portion of the damage is covered partially or fully depending on your policy. Every car is adjusted to have slightly different insurance premiums. Insurance Premiums tends to be quoted as a monthly term over the 12 month and their cost depends on a variety of factors – ranging from the brand you drive, its colour, horsepower, our location, and your age. The cost of insurance is one of the variable costs of ownership that must be factored in with every new car purchase. Insurance premiums can also be impacted by a vehicle's safety rating, or the amount of technology & airbags in the vehicle directly impact the price.
TIP: Bundle your auto insurance with your existing coverage on home, auto, or rent to save money.
Get the Vehicle in Your Name
The vehicle needs to be on file for the Ministry of Transportation (MTO). This is a step that happens behind the scene, as the dealership generally takes the responsibility to register the car for you. To register the vehicle, they need a proof of your insurance, valid driver's license and the vehicle's owner permit. When the vehicle is successfully registered, it is eligible to have Ontario plates assigned to it.
TIP: The registration of the vehicle must be under the same name it was sold under to qualify for most Ontario Automotive Manufacturer Programs and Incentives. Ask your consultant if there may be any exclusions.
Time for a new set of plates!
The dealer charged 'licensing fee' is the only fee that does not have to be added into a vehicle's sale price by Ontario law. The reason the fee is not added to the sale price is because the price will vary based on if you can choose to pay the cost to create a new set of license plates, or transfer existing ones to a new vehicle. In the event of outstanding parking tickets, charges, or 407 toll route bills, these fines need to be paid off before the new plates can be issued. Otherwise a fee of around $80 is quite standard in Ontario and can increase depending on if you purchase a new sticker for 1 or 2 years. Once you have the stickers and plates on the car, you are legally allowed to drive it. Typically the licensing is prepared in advance by your consultant and the plates are put on. In Ontario, your sticker should placed be on the back vehicle license plate unless you are a pickup truck or a commercial vehicle.
TIP: The metal screw that attaches a license plate can be loosened or tightening with a quarter if you don't have a screwdriver or drill handy.

Part G: Time to take it home
Maintenance
Now that you own your vehicle, the its important to know how to maintain it. Nearly every new car manufacturer provides a comprehensive maintenance for the first few years, or kilometres, depending on what comes first. For Example, Cadillac vehicles offer a 4 year warranty, 80,000 km warranty, with the first 6 oil changes free. After 3 years, if you've managed to drive 80,000 km, you will be responsible for all maintenance and repairs out of pocket after the period. Make sure to have your consultant show you the service adviser and introduce you to the service adviser. Knowing how to service a car is equally if not more important than knowing how to buy a car! Your service adviser can offer the specific coverage and recommended service visits for your new vehicle. It varies by brand. The owners manual is also a helpful start to learn what timeline your new vehicle should be serviced on. Generally, your manufacturer will reach out to bring you in when you are due for service, based on estimated KM, or on-board computers. TIP: Learn how to add windshield fluid, where to check your tire pressure, and where the car's battery is located before hand so you'll be more prepared if any roadside issue arises.
Dealership Service vs Independent Shop
Yes, its true that a dealership will always charge more for a standard rate of service compared to your local autoshop. However, I always recommend to get your vehicle serviced at an authorised and OEM certified dealership. There are a few reasons for this.
Higher Quality Parts
When you get service done at the dealership, they will use parts specific to the vehicle or brand which will end up lasting longer than generic or any-brand parts. In the long run this means there is less stress on other components of the vehicle. Save money now to spend more later is not the correct mentality if you want your vehicle to have a long lifespan.
Certified Labour
The technicians who are working on your vehicle have been certified and trained extensively by your manufacturer. These technicians are required to continually update their training on a yearly basis to meet manufacturer standards through new content and courses. This is not something that your mechanic around the corner has access too. This means that the right diagnosis can save you more money in the long run (again), because the work has been correctly recognised and performed the first time.
TIP: Service performed at a recognised and certified service dealership will show up in the vehicle's CARFAX history report. This can be used to increase your vehicle's value down the road by proving that it had timely maintenance performed and has a consistent history of service maintenance. A clean carfax is important and its worth looking over to provide insight on how to buy a car.