Need Affordable
Car Loan
Rates?
Look No Further.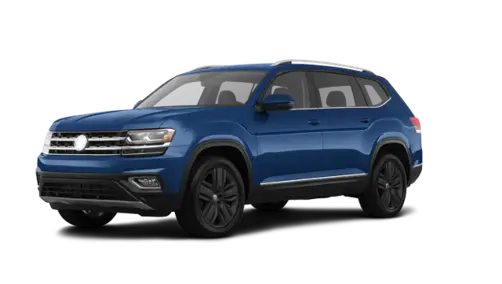 Professional car loan approvals and credit building assistance
We offer free content to all our visitors to make sure they are educated and end up with the best deal, and our car loan service is no exception. We work with Canadian residents across Ontario for fast approvals and competitive interest rates.
We make this service simple to use. We've leveraged our relationship with dealerships and lenders in the industry so you can get access to excellent people and rates with highest level of service, to get you approved on a car you'll love.
We specialize in helping those with:
Bad Credit
New credit
No Credit
Good Credit
Small Businesses
Bankruptcy
Divorce
New to Canada
Visa & Work Permits
Late Payments
How this works.

By the way: It's free!
Enter some information

Match with a dealer ready to approve your loan

Pick a vehicle from the dealer
Car loans made simple.
You shouldn't have to jump through hoops and risk running your credit at different dealerships.
Here's how the Conquest car loan service works:

No money down
Get a loan without any upfront cost depending on your financial situation.

We find your rate
We find lenders who will get you approved.

Huge selection of vehicles
Pick from over 27 dealerships with 1000's of vehicles.

Grow your credit score
Whether you're a new company, or you're looking to improve your personal finance, we help you grow your credit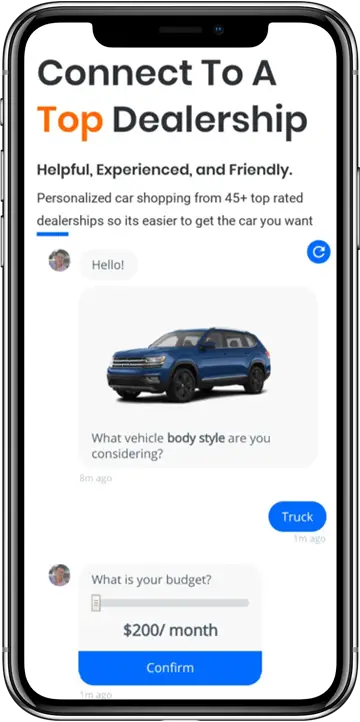 Pay off your loan whenever
You can pay into your loan at any time to pay it off as fast as you want.

Payments within your budget
Our partnered dealers will work with you to find a loan and vehicle within your budget.

Fair interest rates
We make sure you get approved at a competitive rate.

Job Loss Protection
Our partnered loan providers offer job loss vehicle return & protection.
About our loan program
We currently offer our personalized service in the province of Ontario
This is completely free, and we only parter with top rated dealers
It's no obligation and fully secured by our team
You can recieve a loan in the range of $10,000 – $60,000.
It shops for live interest rates to get you a competitive payment
Speedy approvals and fast turn around with home delivery available across the province
Can I get approved?
We work with all
Canadians
to help them get approved on a car loan. Whether you're new to the country or you are building a FICO score, we are there to make sure that we can meet your needs and get your approved for a competitive rate.
I am currently unemployed due to CO-VID19 – can I get a car loan?
If you have found yourself to be unemployed due to CO-VID19 and still have the need for a vehicle, you will need some kind of proof of income prior to being laid off. This will help our partnered dealerships get you approved by one of our lenders. As long as you have a good credit score and a history of making your payments on time – we can get you approved for a car loan. If you are unsure whether you have a good credit score or not, one of our experts can assist you in getting a vehicle loan.
Can I get a car loan through a major bank like Scotia Bank or RBC?
Scotia Bank and RBC offer car loans to their existing banking clients, new small business accounts, and to consumers through dealership approved financing. Most of our partnered dealerships work with the big 4 Canadian banks because their brands arrange special finance rates through our partnered dealerships. RBC, BMO, Scotia Bank, and TD financial are the most popular lenders that a dealership will finance your car loan through. In most cases, all of your financing needs for a new car will be arranged through the bank by your partnered dealership. They will create the loan, submit your application, and work with the bank to get you approved at a discounted rate, rather than you doing the work yourself. You might be interested getting a Scotia Bank car loan for your next vehicle because you also need equipment or other installations that you'd like included in your finance as one loan. If you are unsure of your options, one of our partnered dealerships can provide a recommendation for you that makes the most sense.
Can you get a car loan with bad credit?
Millions of Canadians and Americans are credit challenged – so you are not alone – and there are plenty of respectable financial options to help you find a car loan to maximize your budget and reduce your vehicle expenses. In order to get approved it's very important that you work with a qualified dealership who will respect your situation and work to find a car loan that's best for you.
Do you provide a car loan for international students?
If you are an international student and need a car loan then you must comply with these specific considerations to ensure your eligibility for a car loan.
You already have credit established with a major Canadian Bank and/or currently use a Canadian credit card with an excellent credit score.
You are on a study permit or have a Student Visa that is longer than 3+ years, and you are not financing a loan beyond the duration of your study permit if you do not have a co-signer who is a permanent resident or Canadian citizen.
You have money to put down on your loan – up to 20% is helpful if you are on a student visa 
You have a Canadian citizen or Canadian permanent resident as your co signer to guarantee your vehicle loan.
You are interested in a loan that fits your budget and is affordable on a term that is equal or less than the duration of your study.
These are general considerations that will help you get approved on a car loan, and help reduce the interest rate a bank may charge on a pre-owned purchase. If you fall under the category of at least 3 of these, your ability to get a car loan as an international student is much higher.
Can I get approved for a Car loan if I'm new to to Canada
If you're new to Canada there are many considerations that will effect your ability to get a car loan at a reduced interest rate. Similar to above, if you have established Canadian credit, money to put down, proof of residency, a letter from an employer ( if you have been relocated), and have a co-signer who is another Canadian resident or citizen, your ability to get approved for a car loan will be much higher.
What credit type is accepted?
All credit types are accepted and are qualifying dealerships will work with you to find an ideal budget and vehicle to match your needs. Your credit score can range from 300-800 and is the bank's way of determining how much money you qualify for with your car loan. Our partnered dealerships are able to assist with getting you approved despite your credit score.
Do I need to put money down for a car loan?
Putting money down is not required, but it can help reduce the total amount of money borrowed for your car loan. This means if you have a credit score that needs some work, or you're interested in a luxury car, your car loan can be reduced. Banks and lenders work with dealerships to approved all clients at a sub-vented (reduced) interest rate through manufacturer programs when possible. If you are not approved at the bank rate, or subvented rate, putting money down can help lower your interest rate to make the total cost of the loan more affordable. Putting money down makes a much larger impact when financing pre-owned vehicles compared to new vehicles because the interest rate is provided by banks. In Ontario, a used car loan tends to hover around 5.9% interest. If your credit score is below recommended, then you may find you are paying higher interest. Interest rates can go up to 29% or higher, however they entirely depend on your financial scenario. In some cases, taking a higher interest loan to build up your credit score will help you establish a better reputation to the banks so you can borrow more money at a lower rate in the future.
Do you work with small businesses and self employed?
As long as you can demonstrate an annual income you can qualify for a car loan with a competitive interest rate. We specialize in offering small business loans.
What is required to be approved as a small business?
We love supporting small businesses around Ontario by offering financial advice and vehicle loan assistance. Similar to your personal bank & credit score, businesses need to build their own credit to increase the amount of lending they can receive. Putting a vehicle loan under your small business is a quick way to build this score and grow the amount of money your business can borrow from the bank. In order to get approved for a car loan as a fresh small business, you will need to have some kind of proof of income, and provide the dealership the articles of incorporation, or Ontario Business agreement as proof of ownership.  If you are making a steady income through the business, and have a history of making payments with a company credit card, this helps with approval for the car loan.  Lenders want to see a history of payments made on time which indicates a responsible and low risk loan. In cases where your business is too 'new' or does not have enough of a financial track record, a cosigner may be required. Good news, is that a business owner can co-sign on the businesses behalf for the loan (since in many cases the business is a separate entity).
Are there benefits to financing a vehicle under a small business?
Once benefit to financing a vehicle under your small business is that it allows you to continue building credit under the business account. Establishing a good repayment history will allow lenders and banks to extend your line of credit and help you borrow more money to leverage as you continue to grow. Rather than paying cash at once, a car loan helps you build this credit history faster.
Can I get a small business car loan at a dealership?
Dealerships specialize in working with all individuals and companies to provide vehicle loans to anyone who needs it. Rather than arranging a loan through a 3rd party, such as a bank or lending company, a dealership can help arrange a loan that might come at a subsided rate. Example, if your business line of credit is $30,000 at 6.9% interest, in most cases at the dealership, you would be able to find a $30,000 vehicle eligible to be financed through a subvented rate of 0-4% interest. This is a much better option than going with an outside lender's rate. 
Am I eligible to buy a car for my business at the dealership?
Dealerships will accept commercial accounts of any size – meaning that any size business is the perfect fit for a car loan at a Conquest partnered dealership. Most big brands have a 'fleet department' for businesses who require purchases of more than 1 vehicle. There are often special benefits and incentives that are added along to these purchase and accounts because they are purchasing with volume. Generally speaking, most brands require the purchase of atleast 4 vehicles before you are created a commercial account # to start receiving these extra discounts through. 
I have a landscape company? Are there any credits I can apply to my car loan for my small business?
If you need a pickup truck for any kind of contracting or landscaping work, there are associations which can help credits for your car loan. For example, members of the landscape Ontario Association receive a discount off of their vehicle purchase from most manufacturers. This is also true for most electricians, contractors, or trade job workers who belong to their respective associations. If you are unsure if you qualify for these discounts, we can put you in touch with a partnered dealership who can answer your questions.
I drive for Uber, do I get any benefits on my car loan?
Car loans for limo companies and uber drivers are available through Conquest and we can help get you approved through our partnered dealerships. We specialize in getting Uber, Lyft, and limo drivers approved at a competitive rate to allow them to grow their business.
What minimum income do you need for a car loan?
To get approved for a car loan, the three important factors to get a competitive rate are yearly income, credit score, and down payment. These 3 factors will influence the amount of minimum required for your car loan.
Can I calculate a car loan before I go to the dealership?
You can calculate your car loan with a payment calculator which allows you to plan your budget for your next vehicle. Our conquest payment calculator will help show you expected monthly or biweekly payment's based on the interest rate, down payment, trade value, and term of your car loan. This is an easy way to plug in numbers and educate yourself on what vehicle may be the best fit, and how to optimize your monthly budget.
Can I use a credit card to purchase a vehicle?
It's not recommended to purchase a vehicle with a credit card, and you'll generally be able to get a more competitive interest rate from our partnered lenders.
Can I use a credit card to put money down?
You can use a credit card to put money down towards your next car loan, however most dealerships will limit the amount of money put down to $2500 or less. This is because the terminal fees charged by the credit card companies is quite high, and ends up costing the dealership more money than makes sense for them.
What if I want to put $5000 down?
If you want to put $5000 down towards your next car loan, you can divide the down payment up between credit card and certified cheque. For example, you can put $2500 down with your credit card, and another $2500 through a certified cheque. A partnered Conquest dealership will be able to work with you to find the best fit for your next car loan.
What payment terms are available?
Loans are available to be financed from 3 – 7 years. The term length will depend on your financial scenario. Our partnered dealers work to create a loan that will help grow credit depending on our circumstances and available rates. You can also get an idea of monthly payment with our
payment calculator.
Is there a sweet spot for a car loan term?
The length of your car loan depends entirely on your circumstance. If you find a vehicle you like that's available at a 7 year finance at 0% interest, then it makes sense to finance the vehicle for the full 7 years since you are incurring no additional monthly charge from interest. However, if you are planning on financing a $15,000 pre-owned vehicle, and the interest is $6.9%, you may opt to put money down, and finance for a 3 year term to reduce the cost of borrowing that you are paying on interest to the bank. Depending on the vehicle you end up purchasing, your circumstances, and the amount of money down, your car loan can be financed on any term within the 3-7 year mark and still make financial sense.
Get
approved

for a car loan, wherever you are in

Ontario

.