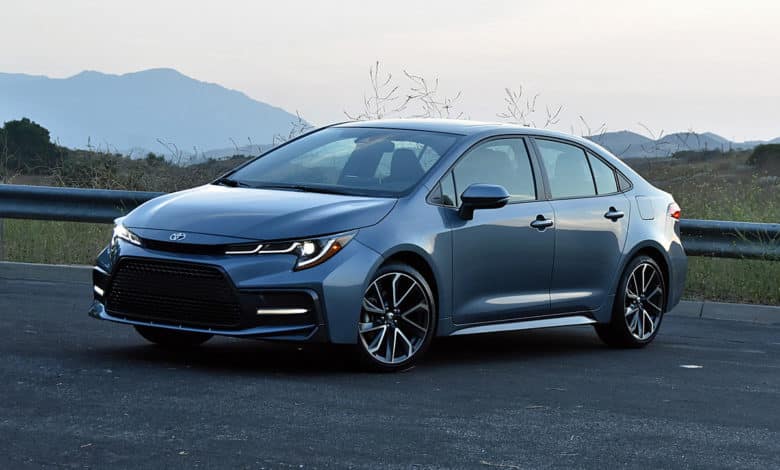 Get Dealer Pricing for Toyota Corolla
Powered by

---
Current Offer
---
2020 Toyota Corolla
Performance - 6.9
Interior - 7.3
Safety - 8.4
Value - 8.4
Reliability - 8.2
7.8
Incredible Compact Lease
The 2020 Toyota Corolla is one of the top leases in the compact segment. There is plenty of room in the vehicle, the insurance is fair, and the base model comes well equipped with standard safety features. It's hard to beat.
2020 Corolla Review Video
---
Vehicle Insurance Rates
---
Toyota Corolla 2020 Canada specs
Price: Starting from CDN $18,990
Fuel economy: 7.9/6.1/7.1 L/100km (city/ highway/combined)
Horsepower: 139- 169 hp
Engine: 1.8L 4 Cylinder or 2.0L 4 Cylinder with a CVT transmission
Highlights for the Toyota Corolla 2020
Brand new design for 2020 with updated headlights and front styling
This is officially the 12th generation of Toyota Corolla – wow.
Pros & Cons
Awesome fuel economy that actually matches the EPA sticker!
Standard safety tech is hard to beat on the base model – especially when leasing!
Interior is great quality
The base model engine prioritizes fuel economy over speed and gusto
Styling has compromised the headroom in the front and rear
Why isn't there Android Auto!!!!! Come on…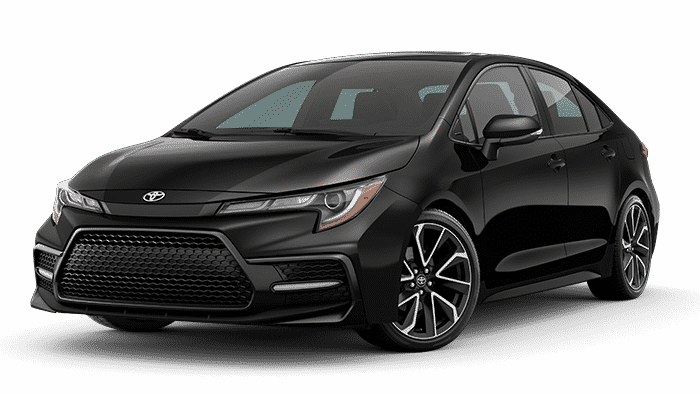 MSRP From: $18,990
Your Price: Unlock Now
Want to know what a dealer paid for a 2020 Corolla? You can see the incentives, price, and information on this car with a FREE dealer cost report from Unhaggle.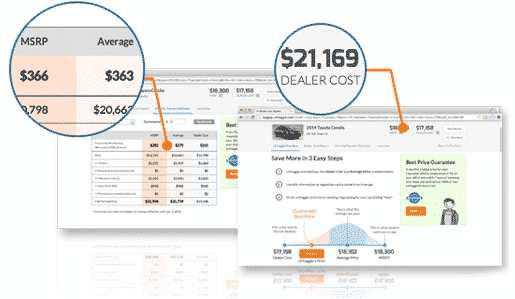 Get Dealer Pricing for Toyota Corolla
Powered by
---
Frequently Asked Questions
Does the Corolla come in a hatchback?
The Corolla comes with the hatchback auction with slightly more expensive than the four door trim. The four-door version actually has more cargo room than the hatchback.
Is a Corolla hybrid better than a Prius?
The Corolla will be a better option if you want the cheaper auto lease payment compared to the Prius. The Prius is a good option if you are more concerned with Fuel Economy Inn okay to pay a little bit of a higher price. if you need all wheel drive the Prius is capable in a higher trim however the Corolla does not have this feature. also the Prius Prime allows you to have a fully electric plug-in hybrid whereas a Corolla is not a plug-in hybrid.
Is the Toyota Corolla hybrid a good car?
If you need good fuel economy in a compact car the Corolla hybrid is a good option considering it gets great mile per gallon as well as a cheap starting price.
What is the fuel economy of the Corolla
The vehicle gets a combined city/highway 7.1 L/100 kilometers
Should you lease or finance a Corolla?
The Corolla is best suited for a lease because it comes with an excellent residual value which means the payments are competitive on a 5 year term. Because it is more of a starter Car leasing is the most popular option for this vehicle. we commonly see most customers trading out of a starter car on a 3 to 4 year mark in are left with negative equity if they are in a finance position. It is easier to trade out our find someone to take over a lease.
Learn more about other 5 seater SUV's.
Check out the official Toyota site.
See all the deals of the month on our main article.
Browse all models by Toyota.