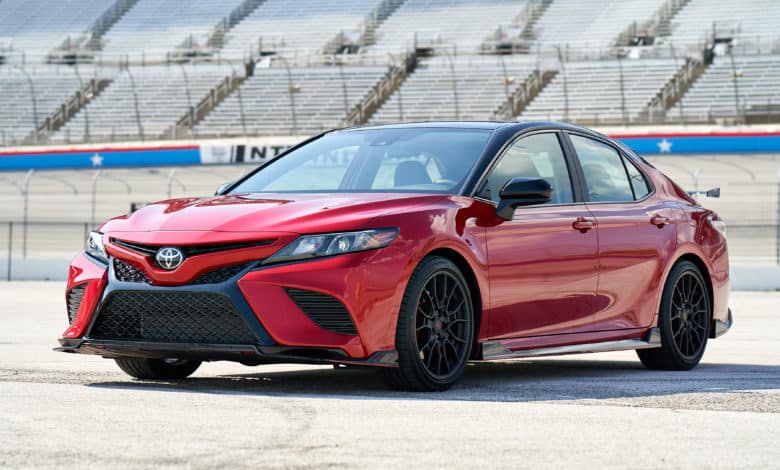 Get Dealer Pricing for Toyota Camry
Powered by 

---
Current Offer
April offers will be available soon
---
2020 Toyota Camry
Performance - 7
Interior - 6.7
Safety - 7.9
Value - 8.4
Reliability - 8.2
7.6
High Quality Midsize
The 2020 Camry is a solid option for a midsize sedan. The fuel economy is better than others in this segment, and the styling and interior feel modern.
2020 Camry Review Video
---
Vehicle Insurance Rates
---
Toyota Camry 2020 Canada specs
Price: Starting from CDN $26,620
Fuel economy: 8.5/6.1/7.4 L/100km (city/ highway/combined)
Horsepower: 203 – 301 hp
Engine: 2.5L 4 Cylinder – 3.5L V6 engine
Highlights for the Camry 2020
Available with Android Auto standard connectivity
Now offers a TRD performance edition with all wheel drive
Pros & Cons
Great fuel economy in the 4 cylinder option
Lots of cargo space, cabin space, and visibility
Great standard safety features
Slightly more expensive base options than other mid-full size sedans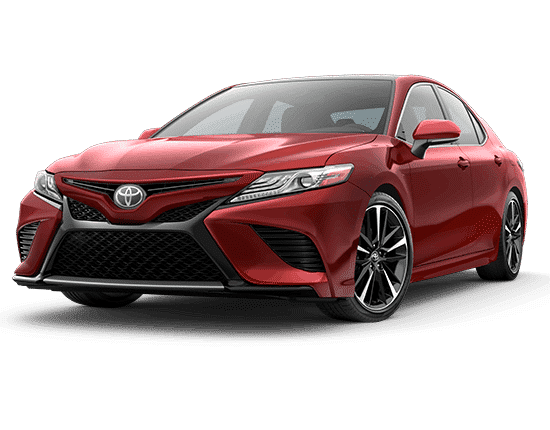 MSRP From: $26,620
Your Price: Unlock Now
Want to know what a dealer paid for a 2020 Camry? You can see the incentives, price, and information on this car with a FREE dealer cost report from Unhaggle.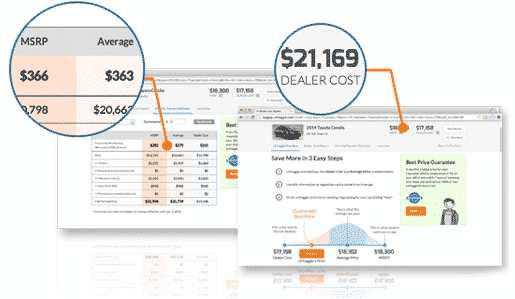 Get Dealer Pricing for Toyota Camry
Powered by  
Is a Toyota Camry a good car?
The Camry is a midsize sedan that offers a good lease payment if you needs space for passengers. It has a reliable engine and transmission and on the lease payment you will be within warranty throughout the ownership term.
Should you lease or finance a Toyota Camry?
If you are buying a Toyota Camry new you're better off leasing the vehicle because it is a very common car rental companies to also purchase. that means although it holds its value well there are plenty of local amateur new issues cars on the market which will affect your resale value when you go to sell
Can you get a Camry in all-wheel drive
You can get the vehicle in an all-wheel drive option
What is in the Camry TRD?
The Camry TRD comes with a body styling kit which includes a rear spoiler, black rims, and a more aggressive 'blacked' front grille. it also comes with a tuned suspension that's slightly lowered for better handling and the V6 engine that's found on the XSE & SE trims, with 305 horsepower.
Learn more about other 5 seater SUV's.
Check out the official Toyota site.
See all the deals of the month on our main article.
Browse all models by Toyota.