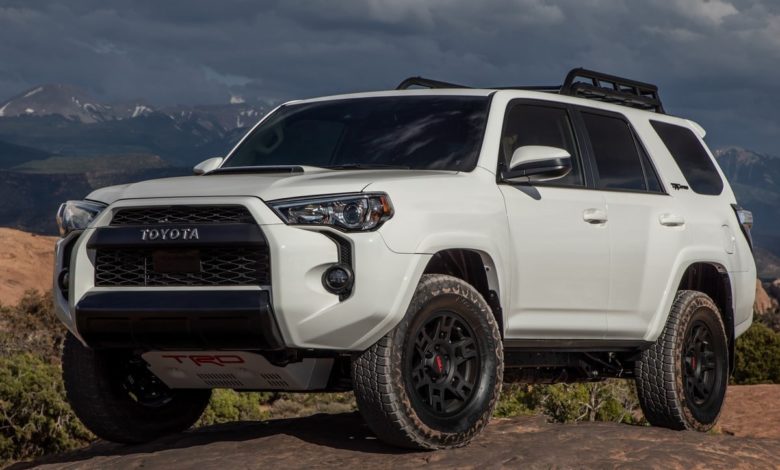 Get Dealer Pricing for Toyota Sequoia
Powered by

---
Current Offer
---
2020 Toyota 4Runner
Performance - 7.1
Interior - 6.9
Safety - 8.3
Value - 7.7
Reliability - 8.2
7.6
A true SUV
The 2020 4Runner is a unique vehicle in its own, since it is based off the truck platform and powertrain of the Tundra. It looks cool and leases well for a 5 seater.
2020 4Runner Review Video
---
Vehicle Insurance Rates
---
Toyota 4Runner 2020 Canada specs:
Price: Starting from CDN $48,120
Fuel economy: 14.3/11.9/13.2 L/100km (city/ highway/combined)
Horsepower: 270 hp
Engine: 4.0L V6 Engine with a 5 speed transmission
Highlights for the 2020 4Runner
Toyota Safety Sense is Standard
Off Road and Cottage Ready
Updated infotainment system
Based off a powertrain and model from 2010
Pros & Cons
Rugged ride
Available in a 5 or 7 seater configuration
Huge cargo availability on the 5 seater model
Engine is a hog on gas since it's only a 5 speed transmission
Rides like a pickup truck – not graceful but that's not why you're buying it!
Lease rates are low only certain times of the year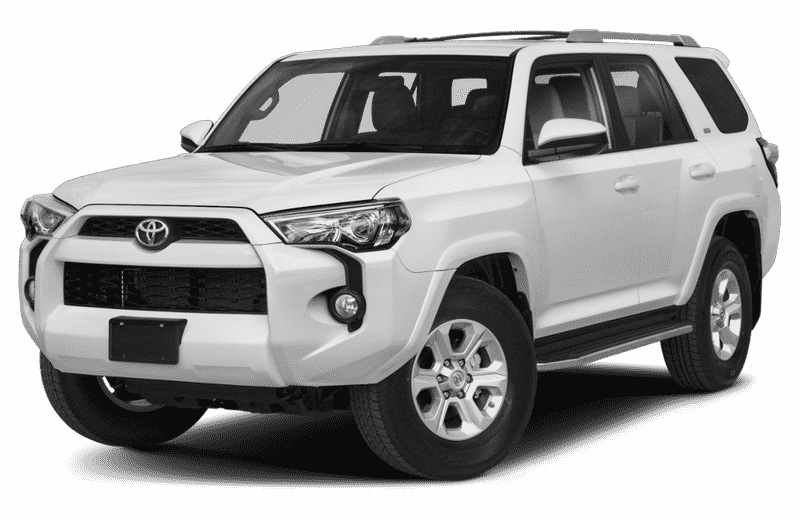 MSRP From: $48,120
Your Price: Unlock Now
Want to know what a dealer paid for a 2020 Toyota 4Runner? You can see the incentives, price, and information on this car with a FREE dealer cost report from Unhaggle.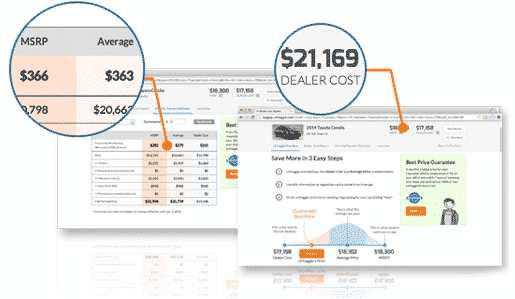 Get Dealer Pricing for Toyota 4Runner
Powered by
---
Frequently Asked Questions
What is the fuel economy of a 4Runner?
The vehicle gets a combined fuel economy of 13.2 litres per hundred kilometres with its V6 engine. Although the fuel economy is not that great, the 4Runner is renowned for its off-roading ability and solid resale value.
Toyota 4Runner vs. Highlander
The 4Runner seats 5-8 passengers whereas the Highlander seats 7-8 passengers. The Highlander is bigger in size and also comes with a V8 engine opposed to the forerunners V6. this means that the Highlander is a better family hauler vehicle or is it four runner is great if you have a small family or want something rugged to drive around the city or to the cottage.
Does the 4Runner come in hybrid?
Toyota has plenty of options for hybrid vehicles and variations within their lineup however the 4Runner does not come as a hybrid option.
Is the 2020 Toyota 4Runner available as a TRD?
the Four Runner comes with a TRD variant that gives you upgraded tires suspension rims a bottom skid plate as well as floor mats to help you tackle the mud in the outdoors. Upgrading to TRD also grants access to trim specific colours.
What's the difference between the 4Runner TRD and 4Runner TRD Pro?
The difference between these two options is in the suspension. The TRD gives you Bilstein shocks, while the TRD Pro offers TRD-tuned off-road suspension with 2.5-inch FOX Internal Bypass coil-overs and rear remote reservoir shocks
What is the Toyota 4Runner towing capacity?
The 4Runner can tow up to 2200 kg with its V6 engine. This is about the weight of a teardrop camping trailer or Powersports trailer towing an ATV or dirtbike.
Learn more about other 5 seater SUV's.
Check out the official Toyota site.
See all the deals of the month on our main article.
Browse all models by Toyota.