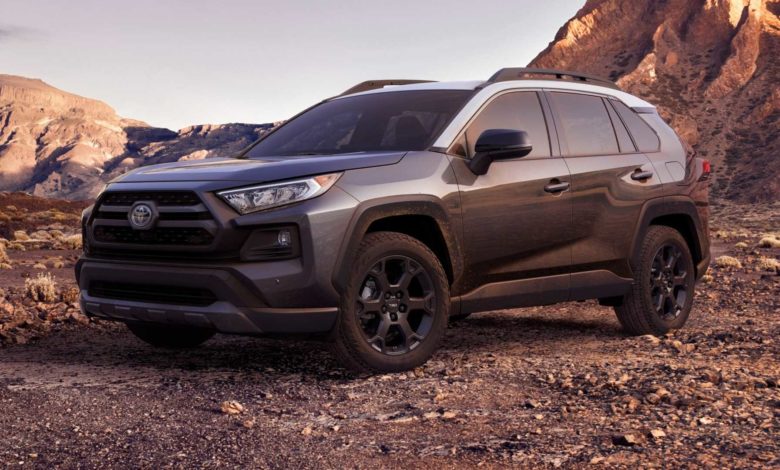 Get Dealer Pricing for Toyota RAV4
Powered by

---
Current Offer
---
2020 Rav4 Review Video
2020 Toyota RAV4
Performance - 7.3
Interior - 7.6
Safety - 8.4
Value - 8.4
Reliability - 8.2
8
Awesome value
The 2020 RAV4 has some of the best standard safety tech in a 5 seater lease. This vehicle is consistent in it's leasing programs, and tends to be one of the top lease deals, all year long.
---
Vehicle Insurance Rates
---
RAV4 2020 Canada specs
Price: Starting from CDN $28,090
Fuel economy: 8.8/ 6.8 /7.9 L/100km (city/ highway/combined)
Horsepower: 203 hp
Engine: 2.5L 4 Cylinder engine
Highlights for the RAV4 2020
TRD level 'offroad' trim is now available
Incredible safety tech in a base level package
Newly restyled from 2019
Pros & Cons
Cargo space is great for a 5 seater
Standard safety features are excellent
Fantastic lease option for a 5 year term
Fast infotainment system and quick bluetooth phone pairing
Base engine is unimpressive in the TRD trim
Higher level trims can get expensive
Steel rims on base trim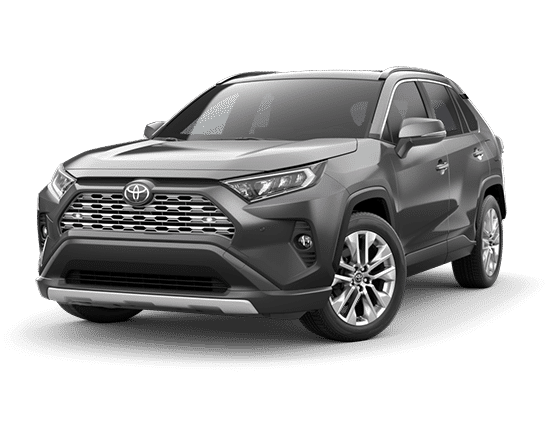 MSRP From: $28,090
Your Price: Unlock Now
Want to know what a dealer paid for a 2020 Toyota RAV4? You can see the incentives, price, and information on this car with a FREE dealer cost report from Unhaggle.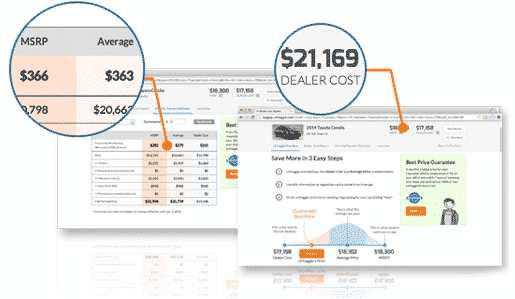 Get Dealer Pricing for Toyota RAV4
Powered by
Frequently Asked Questions
---
What's the price of the Toyota RAV4 in should you lease or Finance?
The RAV4 starts at $28,090 Canadian and goes up from there depending on how you'd like it equipped. The vehicle is more commonly sold on lease because of excellent residual and resale values. You may opt to finance if you're looking for the hybrid version or the prime plug-in hybrid version.

Is the RAV4 hybrid worth it?
Using our gas hybrid calculator, the Hybrid RAV4 will take about 6 years for the gas savings to offset the initial premium for a hybrid (driving 20,000km a year). That means on a lease, the vehicle is not worth the extra money, however on finance it will be. The 2020 Hybrid RAV4 (AWD) starts at $32,350, and the non-hybrid starts at $30,190 (AWD). That means there's a $2160 upcharge for the hybrid. Hybrid fuel economy is about 6.0l/ 100KM, and non hybrid is about 8.4L /100km. Compare hybrid options with this calculator.
RAV4 vs. Honda CRV
Both vehicles sit in the same segment of mid-size 5 seater SUV crossover. Despite what reviews tell you, there is no clear winner. They both have their advantages and are so similar it's tough to compare them. They come well equipped with standard safety features including front collision alert as well as lane change departure alert. Talking cargo size, the two vehicles are almost identical. The biggest comparison between the two is going to be insurance rates depending on where you live since both of the payments from these brands are offered very competitively on lease for 5 year term – often with no money down. depending on your area you may find yourself paying $20 to $40 more a month depending on what your insurance rate is.
2021 RAV4 Prime
The RAV4 Prime won't be available in 2021 and is a plug-in hybrid version of the Toyota RAV4.the vehicle will come with all-wheel drive and enhanced version of its 305 horsepower engine and will be able to travel 62 km on electric only. If you are considering this vehicle, we recommend you go to your Toyota dealer and place a deposit now, because it will be highly sought after and extremely well engineered.
Wha't's the RAV4 towing capacity?
The RAV4 V6 engine is capable of Towing up to 3500 pounds which is the weight of a small teardrop camping trailer or powersports trailer with Sea-Doos or an ATV.
What's the Toyota RAV4 fuel economy?
The RAV4 fuel economy is approximately 8.4 litres per hundred kilometres to buy in in about 6 litres per hundred kilometres combined for the hybrid version.
What are the best accessories for the Toyota RAV4?
The best accessories you can get for your RAV4 are a dashcam which can be purchased in the authorized parts department as well as rubber mats.
---
Compare Similar Models to the RAV4
Learn more about other 5 seater SUV's.
Check out the official Toyota site.
See all the deals of the month on our main article.
Browse all models by Toyota.