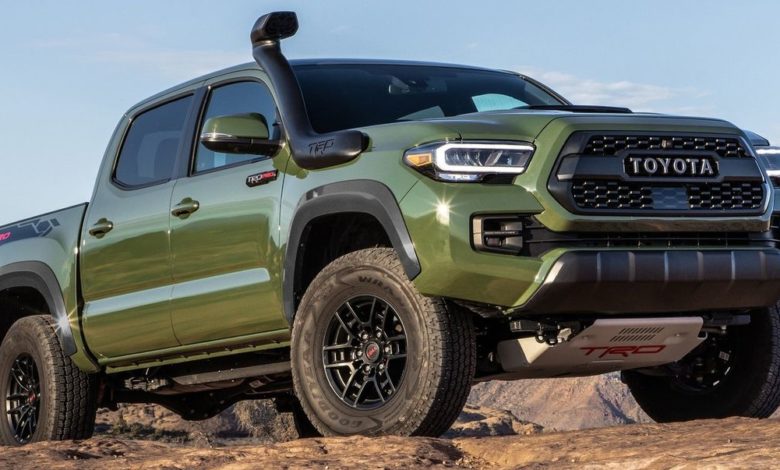 Get Dealer Pricing for Toyota Tacoma
Powered by

---
Current Offer
---
2020 Toyota Tacoma
Performance - 7.3
Interior - 7.6
Safety - 8.4
Value - 7.4
Reliability - 8.2
7.8
Practical Offroading
The 2020 Tacoma is an all around well built midsize truck that is capable of towing, offroading, or just a daily commuter on the pavement.
2020 Tacoma Review Video
---
Vehicle Insurance Rates
---
The Sequoia
Toyota Tacoma 2020 Canada specs
Price: Starting from CDN $37,450
Fuel economy: 13.0 / 10.5 / 11.9 – L/100km (city/ highway/combined)
Horsepower: 278 hp
Engine: 3.5L V6 engine with a 6 speed transmission
Highlights for the Tacoma 2020
Under body cameras in the TRD for offroading and clearance
Not much else has changed, it's based on the 3rd generation Tacoma release in 2016
Pros & Cons
Truck bed comes with a power outlet
Awesome V6 engine
Great offroading capabilities
TRD off road trims can get quite expensive when comparing to the Colorado ZR2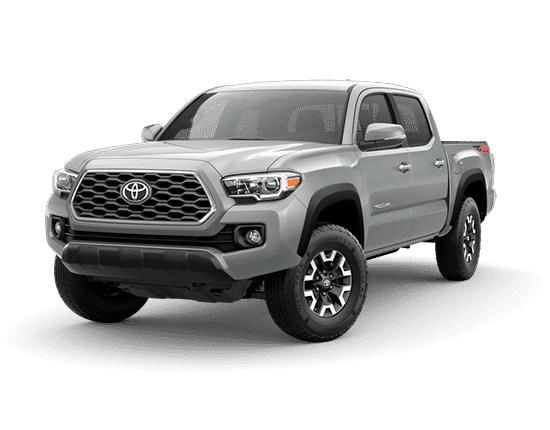 MSRP From: $37,450
Your Price: Unlock Now
Want to know what a dealer paid for a 2020 Toyota Tacoma? You can see the incentives, price, and information on this car with a FREE dealer cost report from Unhaggle.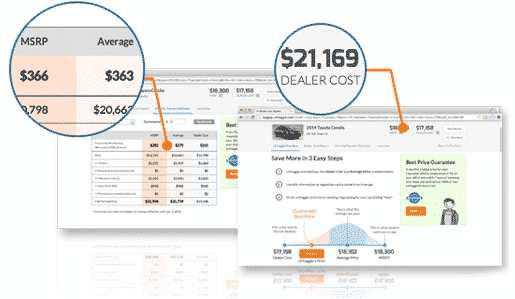 Get Dealer Pricing for Toyota Tacoma
Powered by
Frequently Asked Questions
---
Toyota Tacoma TRD vs. TRD Pro
The regular TRD provides suspension tuned for offroad with Bilstein shocks, and the TRD Pro amps up capabilities with 2.5-inch FOX Internal Bypass coil-overs and rear remote reservoir shocks.

What is the fuel economy of a Tacoma?
The Tacoma has a combined 11.9 litres per hundred kilometres fuel economy. the vehicle comes with older transmission technology which effects the fuel economy, but makes up for it with it's reliability.

Toyota Tacoma vs Ford Ranger
Both trucks are in the mid-size category and offer similar advantages to Towing and payload. On paper the Ford Ranger has a slightly better fuel economy however this is questionable in the real world. the ranger is new for 2019 however the Tacoma has been available since 2008 with no lapse in production. Because of this, you may be able to find better resale values on the Tacoma.

Tacoma vs Toyota Tundra
The Tacoma is a midsize truck in the tundra is a full size truck.the Tacoma has a smaller engine in size with a V4 through V6 and the tundra has the V6 engine available with a V8. Worth mentioning – a bigger truck of course has a bigger towing capacity.

---
Learn more about other 5 seater SUV's.
Check out the official Toyota site.
See all the deals of the month on our main article.
Browse all models by Toyota.