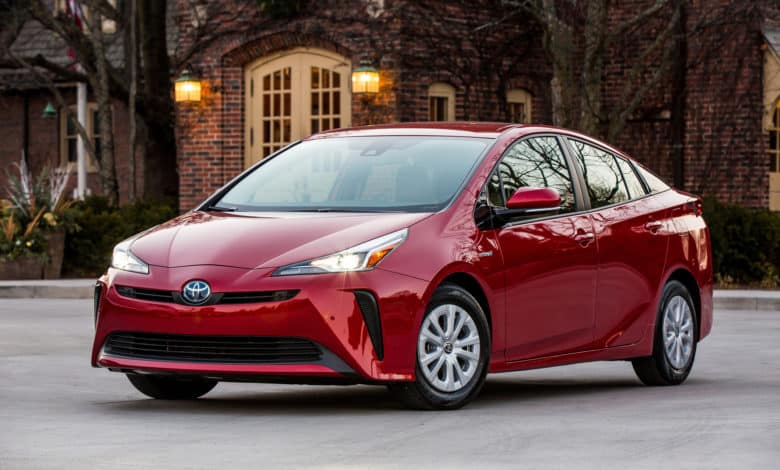 Get Dealer Pricing for Toyota Prius
Powered by

---
Current Offer
April offers will be available soon
---
2020 Toyota Prius
Performance - 7.3
Interior - 7.1
Safety - 8.4
Value - 9
Reliability - 9.3
8.2
Top Hybrid
The 2020 Prius comes at a pricepoint that is so hard to beat if you're looking for a hybrid vehicle. Most hybrid have such a high pricepoint that it takes 5+ years to offset the initial cost.
2020 Prius Review Video
---
Vehicle Insurance Rates
---
Toyota Prius 2020 Canada specs
Price: Starting from CDN $28,550
Fuel economy: 4.4 / 4.6 / 4.4 L/100km (city/ highway/combined)
Horsepower: 120 hp
Engine: 1.8L V4 with an electric engine and battery pack
Highlights for the 2020 Prius
Apple Carplay & Android Auto are standard
Toyota Safety sense is availabel on all trims
7 inch infotainment screen/radio is now standard
Pros & Cons
Insane fuel economy for the price point
Excellent visability
All wheel drive is available- not common in EV or hybrid vehicles
You're buying this car because of the fuel economy – not the quality or features in the cabin.
In high demand so you may have to shop to find the exact colour and trim that yo're looking for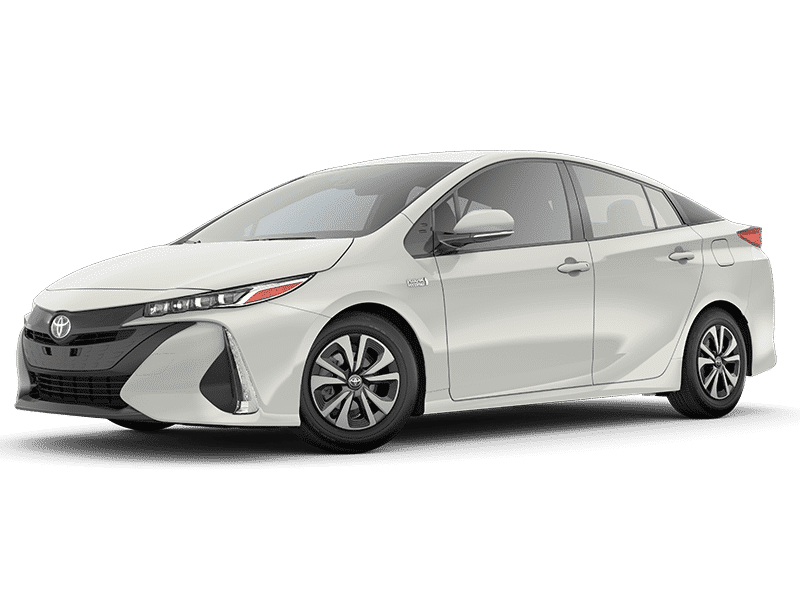 MSRP From: $28550
Your Price: Unlock Now
Want to know what a dealer paid for a 2020 Toyota Prius? You can see the incentives, price, and information on this car with a FREE dealer cost report from Unhaggle.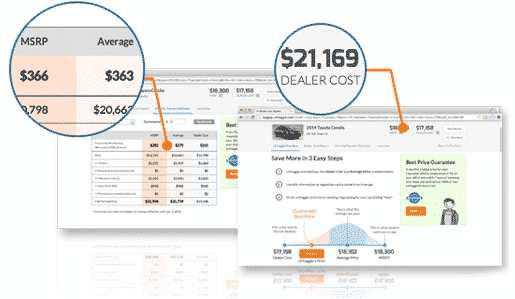 Get Dealer Pricing for Toyota Prius
Powered by
What is the difference between a Prius and a Prius Prime?
A Prius is a hybrid vehicle where as a Prius Prime is a plug-in hybrid vehicle. The plug-in hybrid will me and you get better fuel economy since it has an electric only engine as well as qualify for specific EV incentives that are based on Province or state level. Both the Prius and Prius Prime 10 to qualify for good 4 to 5 year lease payments compared to other EV or hybrid options in the marketplace.
Does a Prius Prime come with 5 seats?
The Prius Prime comes with 5 seats now in 2020 where is in previous models it was only available with four seats. The vehicle is now available with 5 seats because they've made changes to the battery and the frame as well as where the electrical charger is plugged into the vehicle.
Is the Prius available in all-wheel drive?
The Prius is available with all-wheel drive on the higher-end trim such as The XLE. Most leasing options are shown on the front wheel drive model because it allows for better fuel economy and cheap or lease payments.
How much does it cost to replace a Toyota Prius battery?
The battery in a Toyota Prius can be replaced in the neighbourhood of $3,000. More often than not a vehicle not need a full battery replacement it will just need some kind of reconditioning or other smaller components service work.
Is the Prius a good vehicle?
The Prius is a good vehicle if you consider the fact that it is one of the most economical hybrids available because of a low monthly payment as well as an aggressive lease option if you only want to keep the car for a few years.
---
Learn more about other 5 seater SUV's.
Check out the official Toyota site.
See all the deals of the month on our main article.
Browse all models by Toyota.