Get my FREE Dealer Cost Report
Powered by

---
Current Lease Deals
2020 Ford Escape
Performance - 8.4
Interior - 7.6
Safety - 8.7
Value - 8.4
Reliability - 8.2
8.3
Best Engine & Safety Tech In Class
The Escape 2020 is going to rock the 5 seater midsize segment. It comes with more standard safety features than any of its competitors and has an upgraded engine option that puts the RAV4 and CRV to shame.
The Escape 2020 has been fully redesigned from the previous model to be more luxurious and slightly longer in size ( by 2 inches) compared to the last generation.
Standard features include autonomous braking, blind spot assists, rear cross traffic alerts, and other active safety features even on the base model! These are definitely hard to find on other base models in the class. If you want to learn about other brands and models, click here.
2020 Escape Review Video
Vehicle Insurance Rates
Ford Escape 2020 Canada specs:
Type: Crossover, 4 doors
Seating: 5 passengers
Price: Starting from CDN $27,549
Fuel economy: 8.6 city 7.1 hwy, L/100km
Horsepower: 181 hp – 250 hp
Engine: 1.5L Turbo 4 Cylinder or 2.0L Turbo 4 Cylinder
The Ford Escape is available with one of the most powerful engines in it's class. Expect a more fun drive from the 2.0L engine than the RAV4 or CRV can provide.
Highlights for the Ford Escape 2020
Completely redesigned for 2020 with more standard features and a body that is 2 inches longer than the previous model
More power and faster acceleration
Hybrid version is available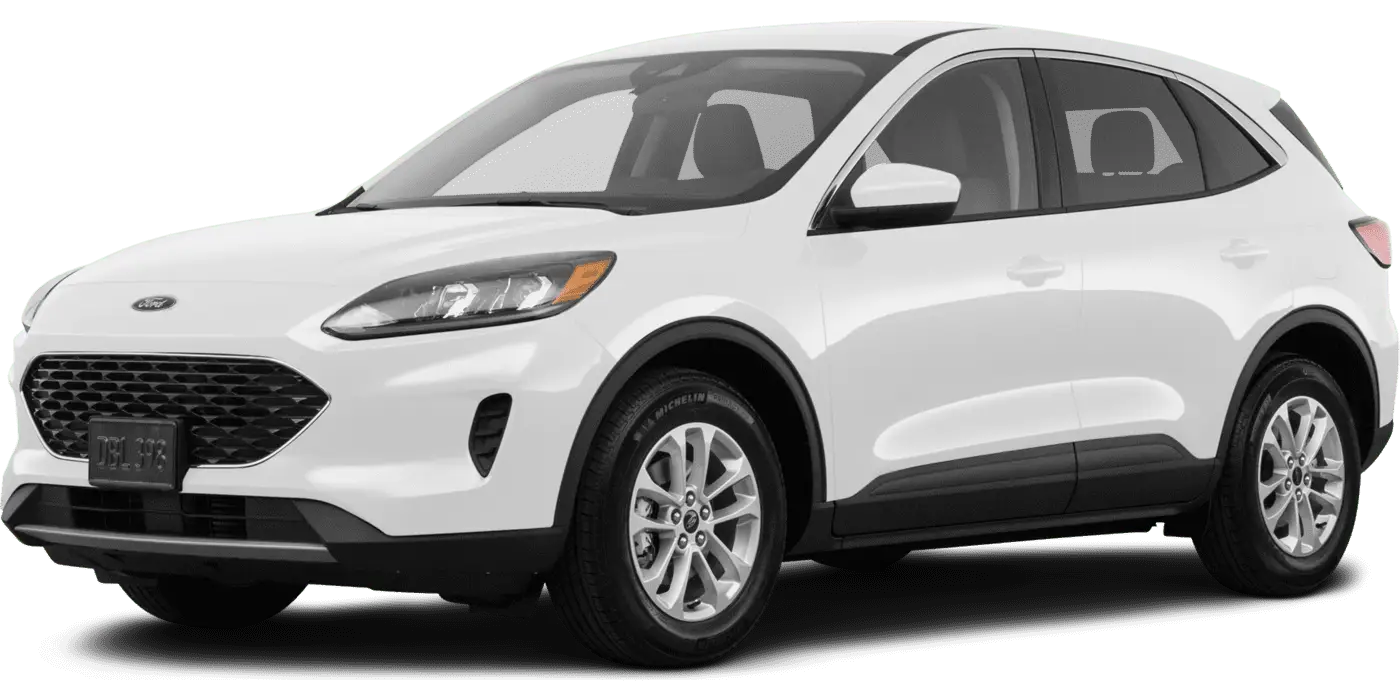 MSRP From: $27,549
Your Price: Unlock Now
Want to know what a dealer paid for a 2020 Ford Escape? You can see the incentives, price, and information on this car with a FREE dealer cost report from Unhaggle.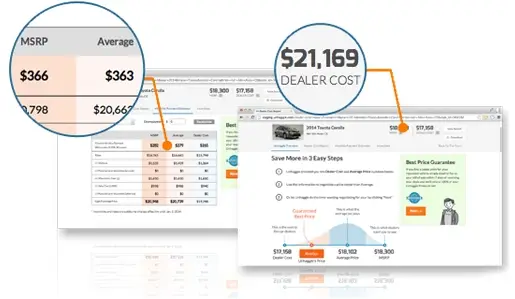 Get Dealer Cost for Ford Escape
Powered by
Pros & Cons
SE trim models and higher get full digital instrument cluster and it looks amazing
Huge amount of standard safety tech
Paddle shifter options
One of the most powerful engines in it's class
Heads Up Navigation as an option
New design on the liftgate limits cargo capability
The upgraded 2.0L Tubro engine is slightly less fuel economic than its base engine.
No V6 option

Learn more about other 5 seater SUV's.
Check out the official Ford site.
See all the deals of the month on our main article.
Browse more models by Ford.