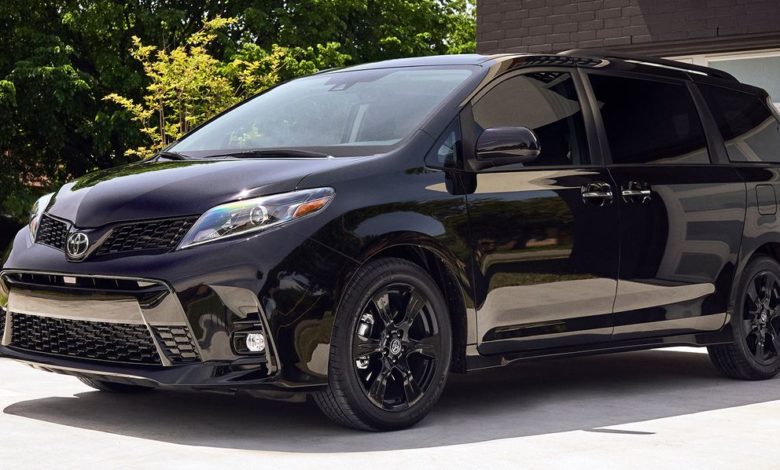 Type: The Toyota Sienna is a 7 or 8 seater minivan that competes against the Chrysler Pacifica, Kia Sedona, and Dodge Grand Caravan.
Get Dealer Pricing for Toyota Sienna
Powered by 

---
Current Offer
---
2020 Toyota Sienna
Performance - 7.3
Interior - 7.6
Safety - 8.4
Value - 8.4
Reliability - 8.2
8
Great looking minivan
The 2020 Sienna is one of the safest minivan's for a Canadian winter because of it's all wheel drive capabilities. Often available with an aggressive lease payment, it is one of the better minivans to get if you like to upgrade your minivan more often
2020 Sienna Review Video
---
Vehicle Insurance Rates
---
The Sequoia 
Toyota Sienna 2020 Canada specs
Price: Starting from CDN $35,750
Fuel economy: 12.6 / 9.1 / 11.0 Fuel Consumption – City/Highway/Combined L/100km
Horsepower: 296 hp
Engine: 3.5L V6 Engine with a 6 speed transmission
Highlights for the Sienna 2020
Now has an appearance package ( shown in the main image) that makes for a cooler looking minivan- if possible.
Based off the powertrain and design of the 2011 Sienna (second generation)
Pros & Cons
Great minivan for Canada since it's the only once in it's class with all wheel drive
V6 engine has plenty of power for a full load
Dated interior and front infotainment
Road noise and cabin is not as refined as the Pacifica
Seats are easier to manipulate in the Sedona and Caravan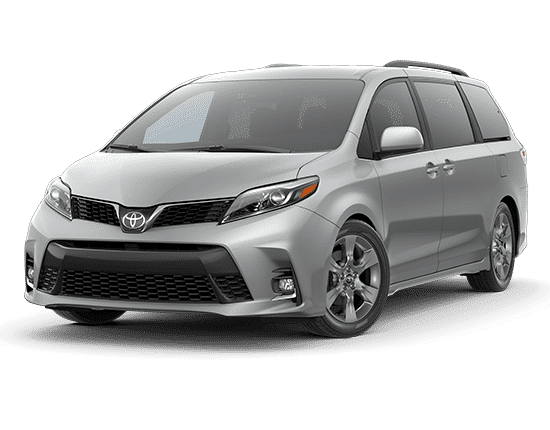 MSRP From: $35,750
Your Price: Unlock Now
Want to know what a dealer paid for a 2020 Toyota Sienna? You can see the incentives, price, and information on this car with a FREE dealer cost report from Unhaggle.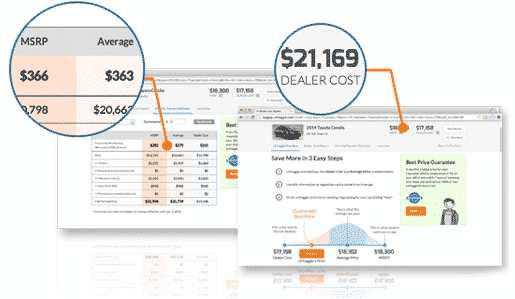 Get Dealer Pricing for Toyota Sienna
Powered by  
Toyota Sienna vs Honda Odyssey?
The Toyota Sienna is a much better minivan if you live in the North or have to drive in the snow and in the winter.the reason for this is because the Sienna is the only minivan that is available with all-wheel drive. The Sienna also has more cargo space in the trunk if you have all the seats up whereas the Odyssey has more total cargo space with all seats folded down.
How much can a Toyota Sienna tow?
The Toyota Sienna can tow up to 3,500 lb with a thrilling package which means you'll be able to tow small power craft trailers like Seadoos are ATVs, or a small teardrop camping trailer.
Does the Sienna come with a DVD package
Yes you can get DVD and rear seat entertainment packages with the Sienna. There are also plenty of options available even if you can't find one that does have this package. Find $30 trays or holders from Amazon that can enable iPads to be used in supplement of the entertainment system
Is a minivan still a good choice in 2020?
Toyota makes this minivan a viable Choice even in 2020 because you can lease it on a five-year term which means payments can be affordable and you only have the vehicle for a couple years. the functionality of sliding doors is often sought out for by parents with young children or if you will use a vehicle as a contractor or to move around boxes.
---
Learn more about other 5 seater SUV's.
Check out the official Toyota site.
See all the deals of the month on our main article.
Browse all models by Toyota.