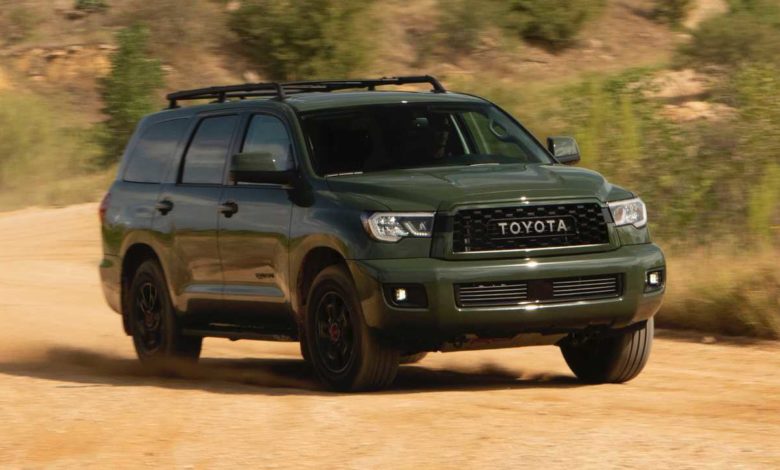 Get Dealer Pricing for Toyota Sequoia
Powered by

---
Current Offer
April offers will be available soon
---
Toyota Sequoia 2020
Performance - 7.3
Interior - 7.1
Safety - 8.4
Value - 7.7
Reliability - 9.3
8
The Sequoia 2020 is a rock solid 7-8 seater full size SUV. It is as reliable as can come, if you are hauling around a full load, or even doing towing. Although the vehicle is practical, the cabin is due for a refresh.
2020 Sequoia Review Video
---
Vehicle Insurance Rates
---
Toyota Sequoia 2020 Canada specs
Price: Starting from CDN $63,290
Fuel economy: 18.3/ 13.3 L/100km (city/ highway)
Horsepower: 381 hp
Engine: 5.7L V8 engine with 6 speeds
Highlights for the Sequoia 2020
Now comes available with the TRD trim! That means you get cooler styling, a better offroad suspension, and more aggressive tires.
Based on the powertrain from 2008! This means a hugely reliable engine and transmission, at the cost of less advanced fuel economy
Pros & Cons
Comfortable ride even for 8 seaters
Solid reliability and offroad capability for a full size SUV
Excellent cargo capacity
Fuel economy – but keep in mind this engine and transmission is rock solid
Outdated interior design since the platform is based on an older design. However the new 7 inch screen adds modern aspects to the vehicle due to Apple Carplay & Android Auto availability.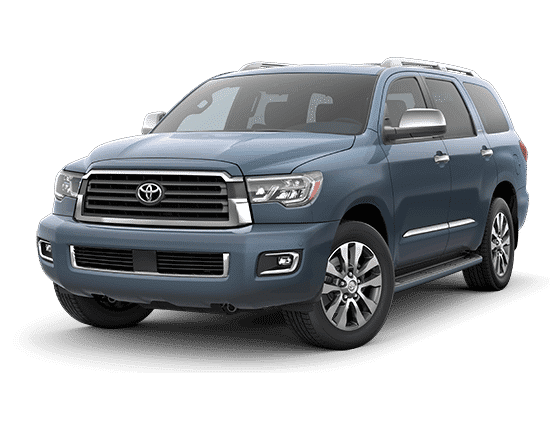 MSRP From: $63, 290
Your Price: Unlock Now
Want to know what a dealer paid for a 2020 Sequoia? You can see the incentives, price, and information on this car with a FREE dealer cost report from Unhaggle.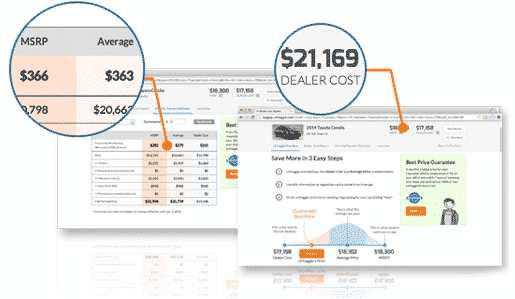 Get Dealer Pricing for Toyota Sequoia
Powered by
How much can the Toyota Sequoia tow?
The Toyota Sequoia Canto about 3200 kg with its 5.7 L V8 engine that produces about three hundred eighty-five horsepower. the average weight of a small teardrop camping trailer is about 2000 lb or about 800 kg and the average weight of a full size trailer is about 4000 lb. this means that the Sequoia is perfectly suited to tow a car boat trailer and the whole family if you need a vehicle to bring to the cottage.
Is the Toyota Sequoia 4×4?
The base models of the Sequoia are available in 2 wheel drive however it can be equipped in 4-wheel drive mode.
Is a Sequoia a good car?
The Toyota Sequoia is an excellent vehicle considering its powertrain is based off it's 2008 platform. The vehicle is incredibly reliable and has a very durable transmission, however, this is at the expense of fuel economy. The vehicle has a very high resale value which is a testament to its durability and cheap maintenance.
Toyota Sequoia compared to a 4Runner?
The Sequoia is bigger in size compared to the Forerunner and seats 7-8 passengers comfortably, whereas the 4Runner is commonly built with a 5-seater configuration and can go up to 7 seats. The two vehicles also come with different engines.the Sequoia has a V8 engine in the 4Runner has a V6 engine.
---
Learn more about other 5 seater SUV's.
Check out the official Toyota site.
See all the deals of the month on our main article.
Browse all models by Toyota.