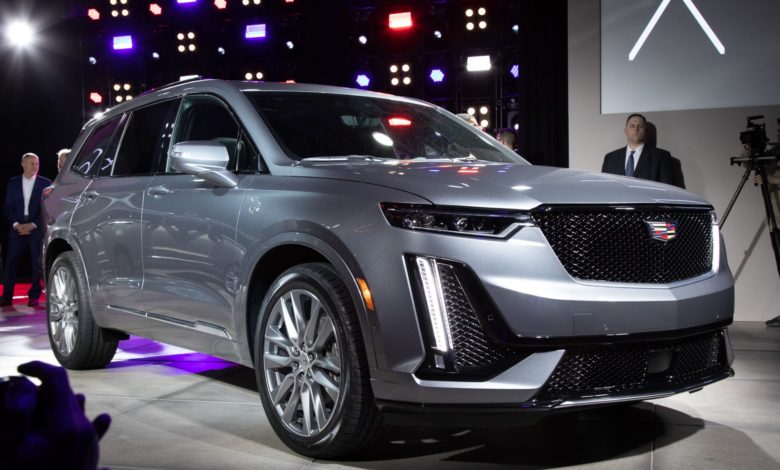 Get my FREE Dealer Cost Report
Powered by

---
Current Lease Deals
---
2020 Cadillac XT6
Performance - 7.2
Interior - 8.8
Safety - 7.9
Value - 7
Reliablity - 7.2
7.6
Segment Filler
The 2020 XT6 is the long awaited 7 seater to fill the void between Cadillac's 5 and 7 seater SUVs. The XT6 is a refined vehicle, with not many additional features, however it does the basics quite well.
2020 XT6 Review Video
Vehicle Insurance Rates
2020 Cadillac XT6 Canada Specs:
Fuel economy:
12 L/100 km combined (14 city, 9.7 highway)
Towing capacity:
1,814 kg
---
What's updated in the 2020 Cadillac XT6
The 2020 Cadillac XT6 is a luxury 7 seater in Cadillac's SUV lineup

Is the first generation of the XT6
Pros & Cons
Excellent ride quality, quiet ride, and comfortable

Plenty of Safety features are standard, with no gimmicks

Spacious 3rd row even for most full size adults

Cargo area behind 3rd row is not the biggest

Doesn't drive as aggressively as other 7 seaters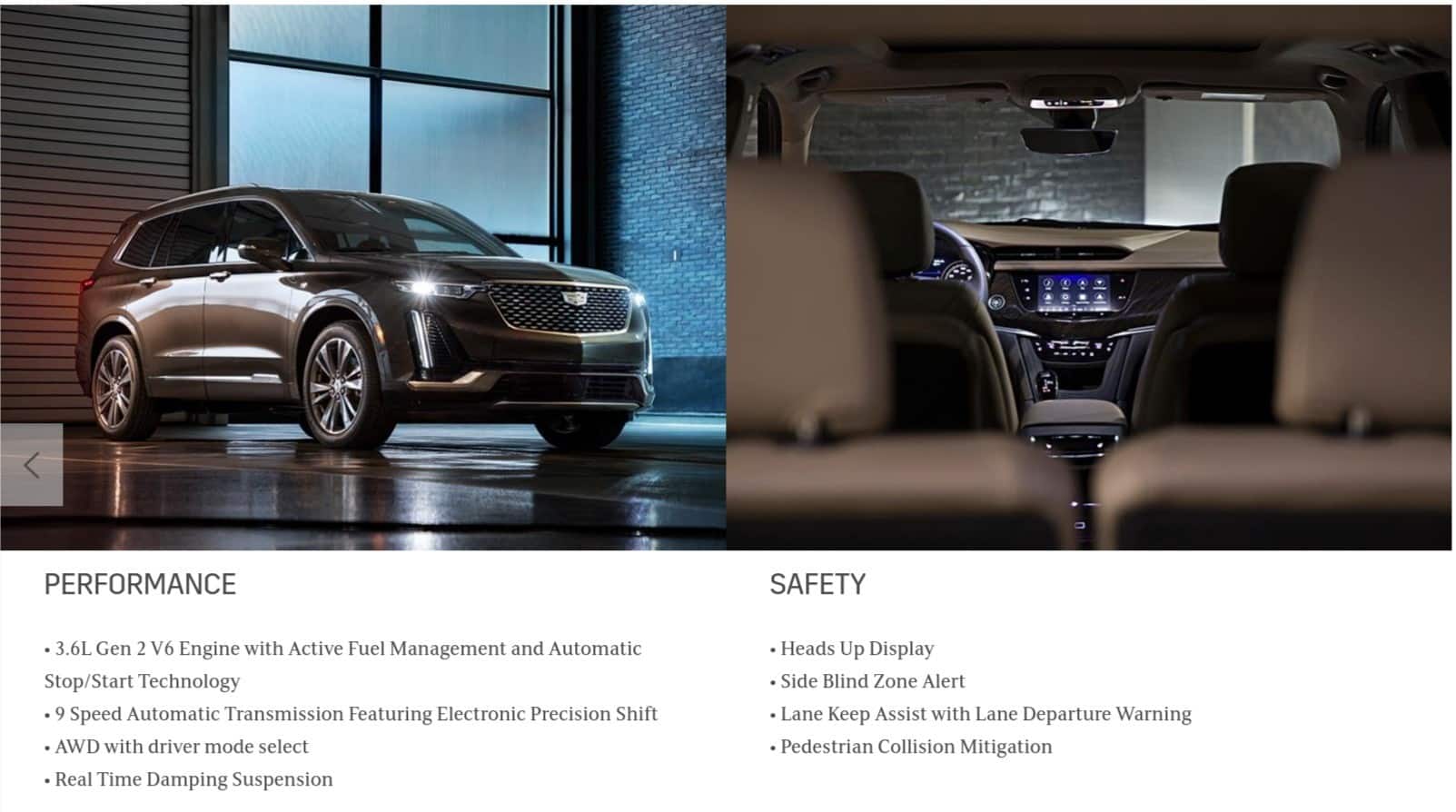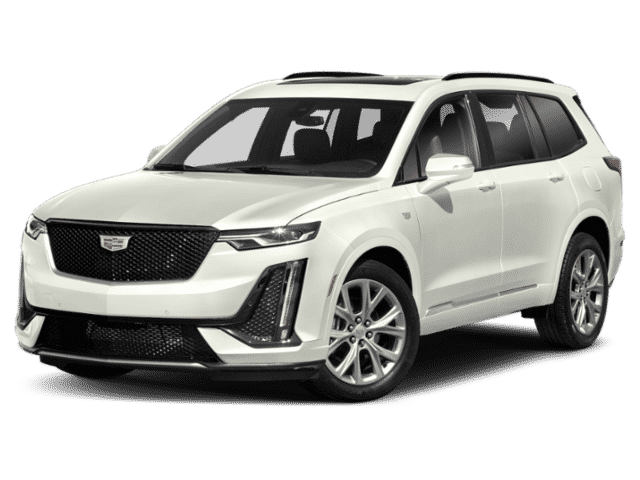 MSRP From: $60,998
Your Price: Unlock Now
Want to know what a dealer paid for a 2020 Cadillac XT6? You can see the incentives, price, and information on this car with a FREE dealer cost report from Unhaggle.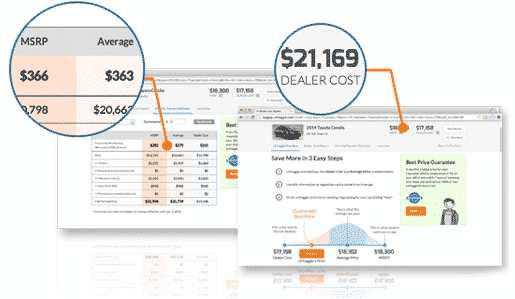 Get Dealer Pricing for Cadillac XT6
Powered by
---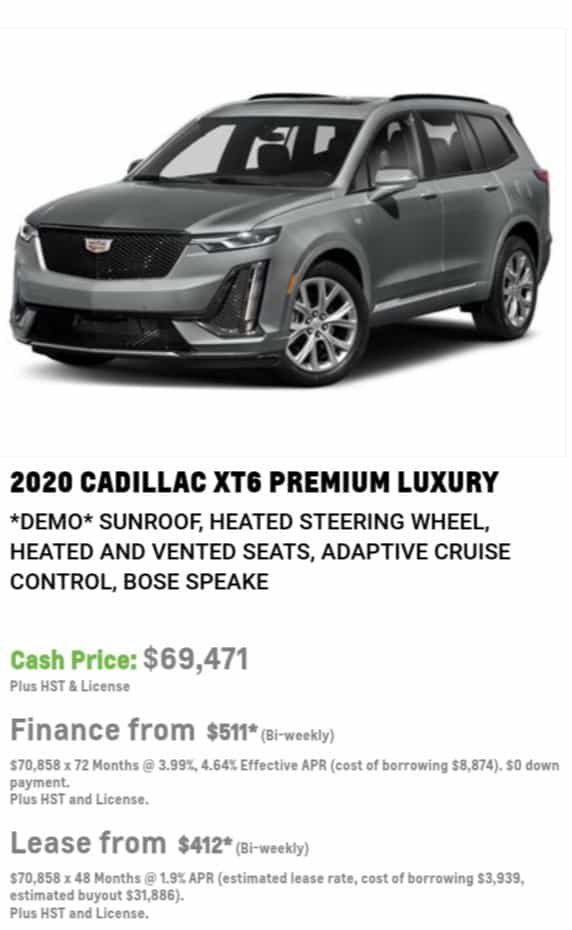 See all the deals of the month on our main article, or see other Cadillac models
Want to see the vehicle?,
---
Past 2020 XT6 Offers
January 2020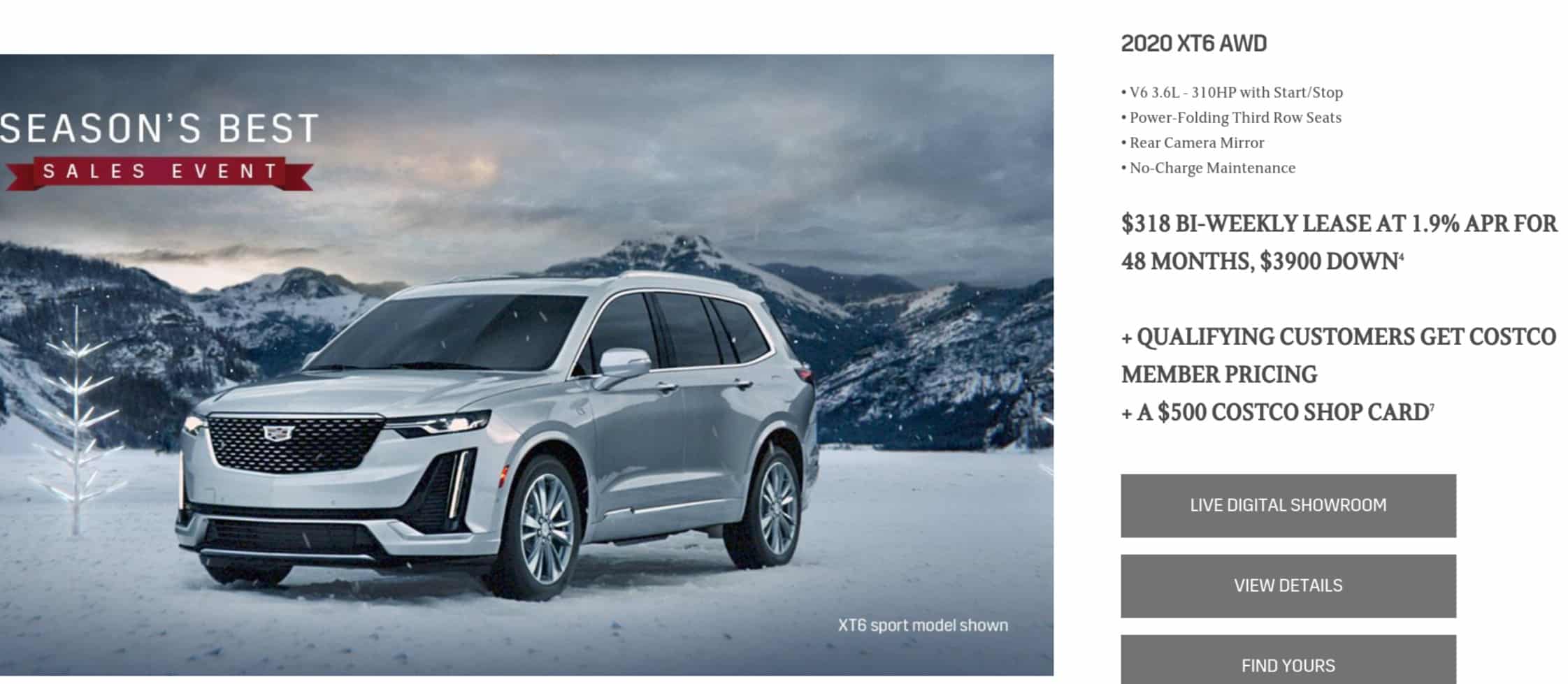 December 2019