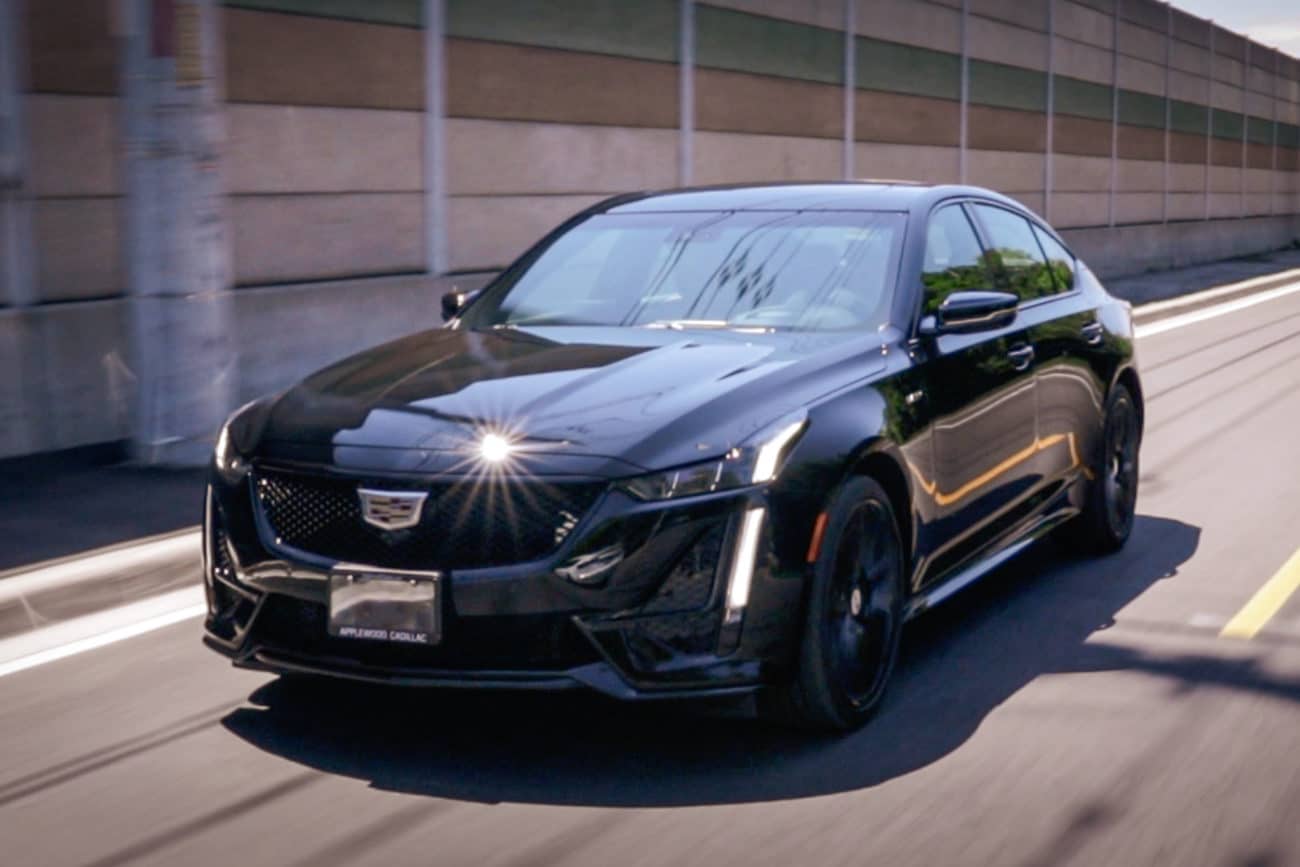 The first time I drove the CT5 against the 330i M Package, I wasn't impressed. It takes a good car to really impress me, most of the time I know what to expect, more or less. The CT5-V really took me by surprise.
The 2020 Cadillac CT5-V, technically is the standard CT5 but spicier. It has some performance parts, and of course more horsepower. The V-model comes with the standard features and interior you'd get in the CT5. The same infotainment system, heated and ventilated seats, and so on.
It is equipped with Magnetic Ride Control which delivers precise body motion control, reading the road every millisecond and changing damping in just 5 milliseconds, based on what Cadillac says.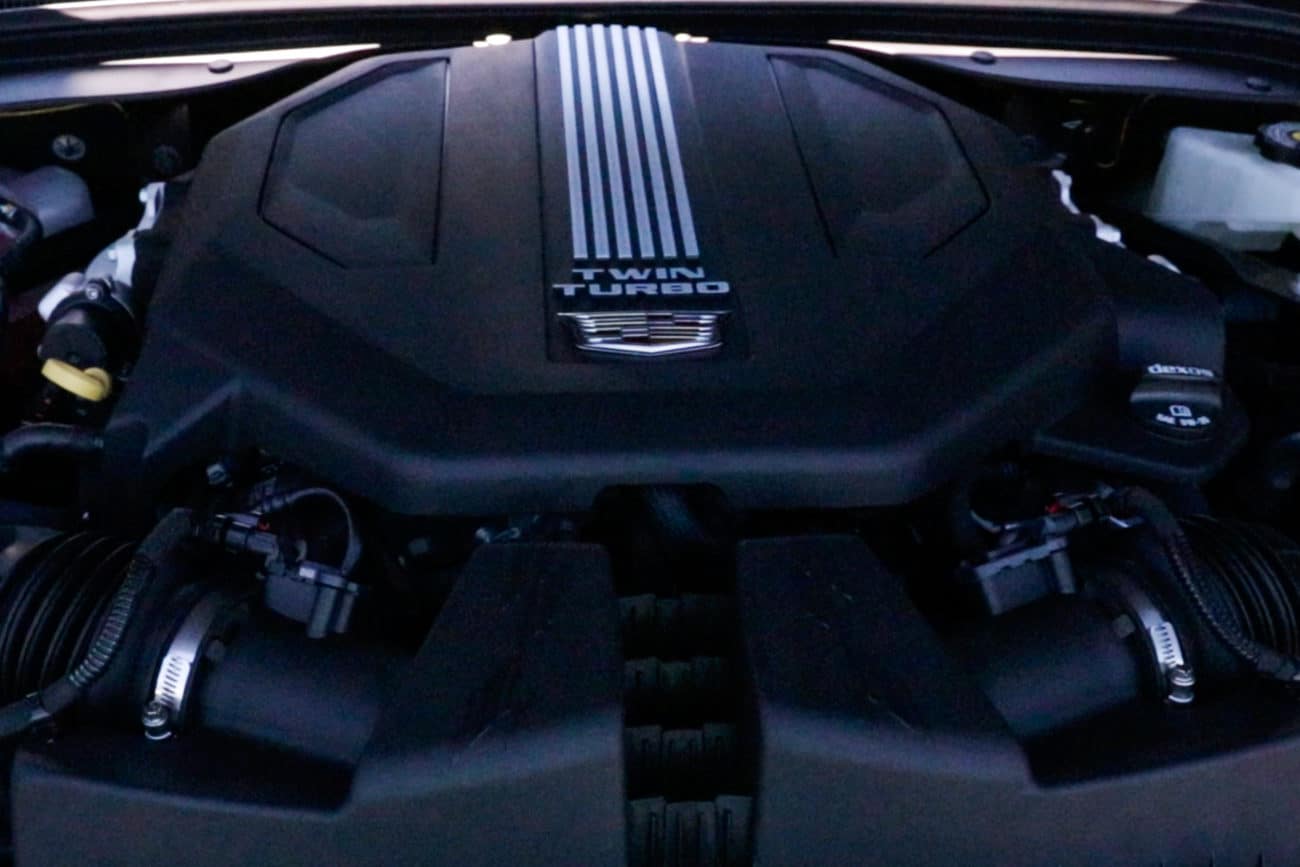 Under the hood the CT5-V has a twin turbo V6 engine that produces 360 bhp and of course it makes 405 torque, more power than the Audi S4 and less horsepower than the BMW M340i and Mercedes C43. Cadillac says that the CT5 will do 0-60 within 4.5 seconds, it is paired with a 10 speed automatic transmission. For better grip the steering wheel is wrapped in suede so you can have better control.
It uses electronic limited-slip differential (eLSD) and provides on-centre steering performance which automatically directs power to the rear wheel with the most traction. This allows for greater control and faster curve exit speeds. It is equipped with black brembo front performance brakes; boasting 4-wheel antilock, 4 piston-fixed calipers, and a 2-piece rotor design. It is equipped with quad exhaust which is technically not fully connected to the exhaust tips.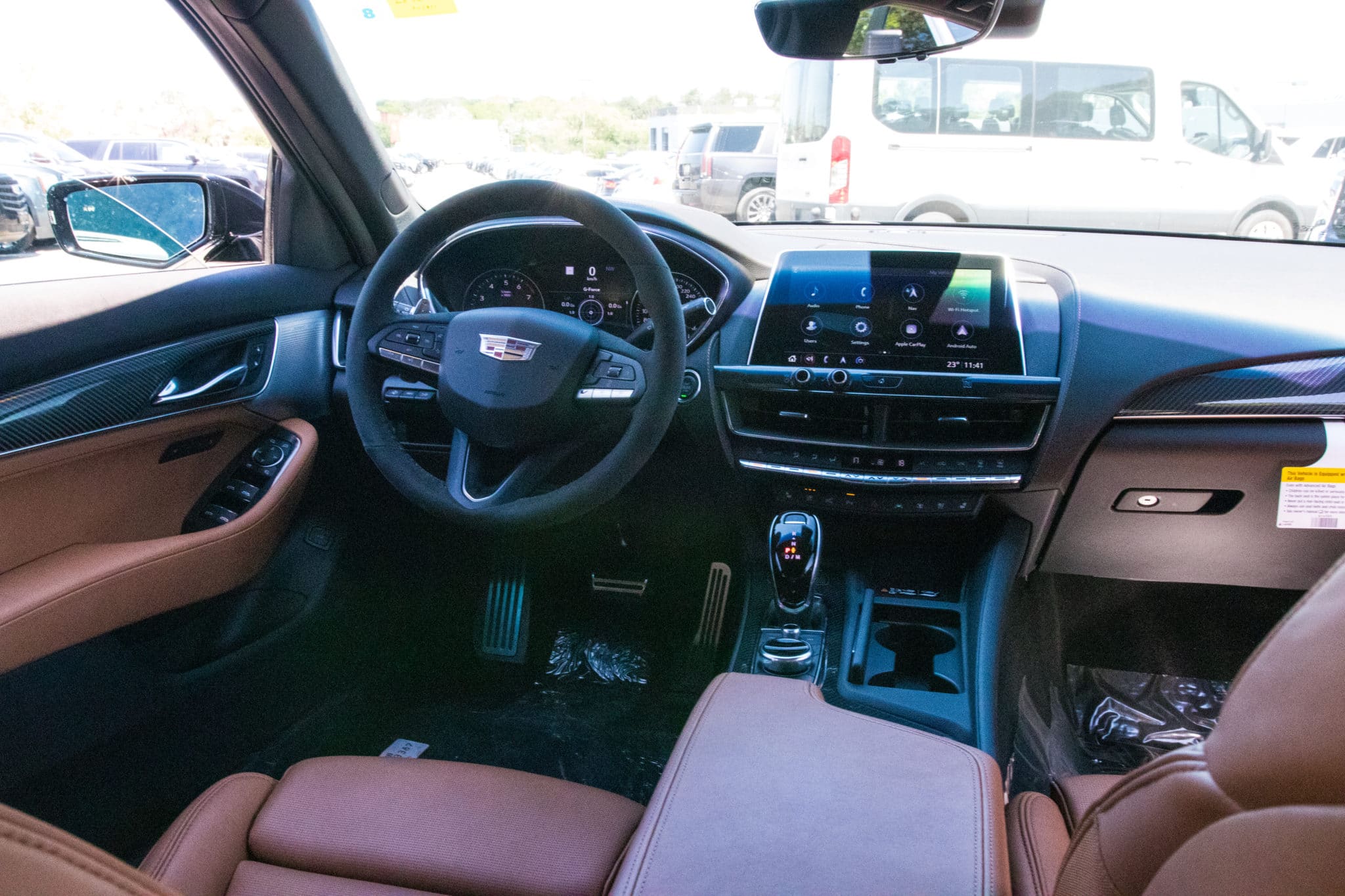 The interior is more or less the same as the regular CT5, but you get carbon fiber accents, you get a V button, suede steering, and real Nappa leather. Depending on the trim you pick, the CT5-V will also come with heated and ventilated seats, a 360 surround vision camera, parking aids, Android Auto and Apple CarPlay, a built in navigation system, heated steering, powered seats, and a full digital screen.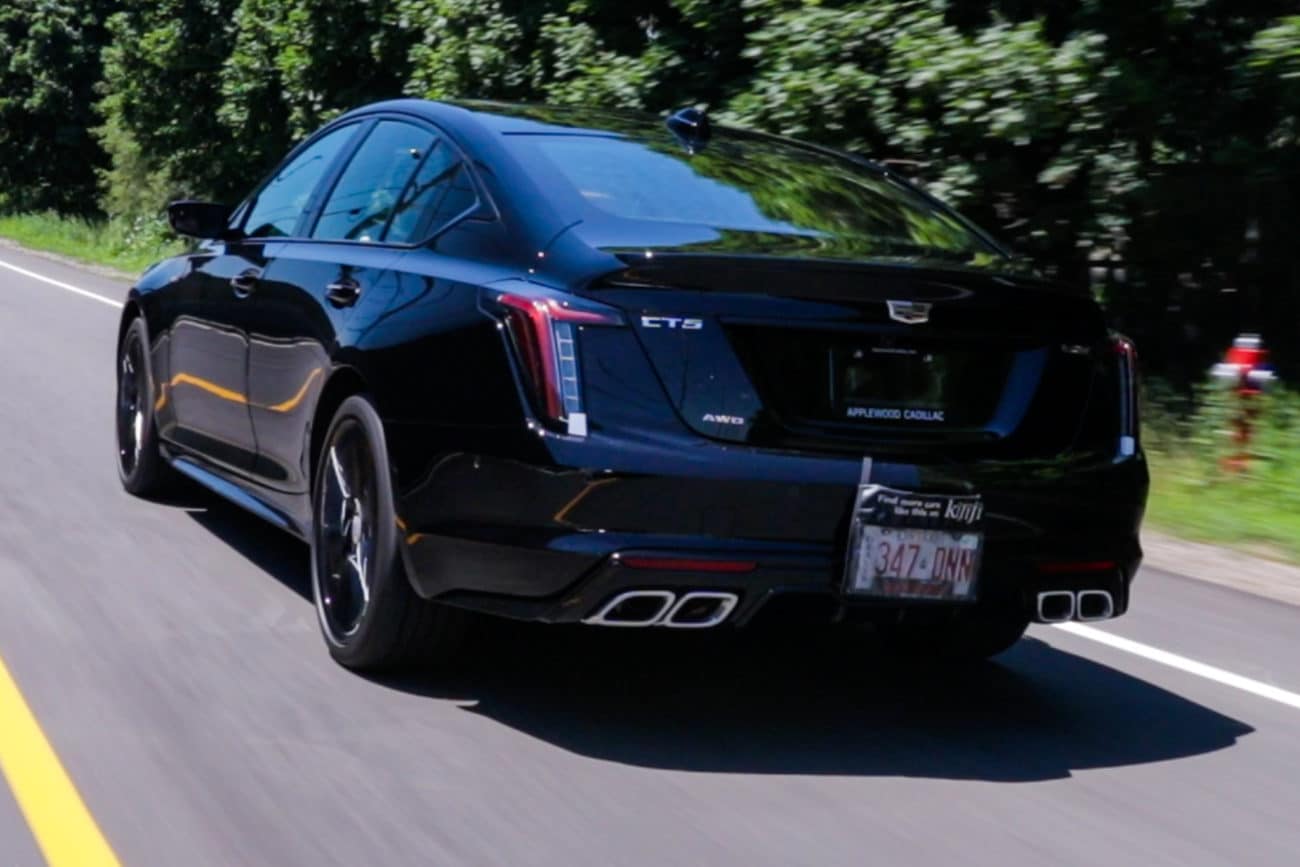 This year Cadillac will introduce Super Cruise, their self driving system, on all their sedans – even their entry level CT4! Classy move! I had the opportunity to test the Super Cruise feature while reviewing the CT6 and it was quite impressive. The feature will work on most standard major highways, like the 401 in Toronto, where I was able to fully test it out. It will work similarly to the Autopilot version of Tesla, with lane change capabilities that are initiated by using your signal.
How does it drive?
The first time I stepped on the gas pedal, the exhaust sound changed a bit in my mind. Then I shifted into drive – no sport mode, no 'V' button, just the 'comfort mode'. I could tell the difference with the standard CT5 only in few minutes. The interesting part is that, the CT5 and 'V' have the same engine, however the tweak on the V has unleashed the beast.
The CT5-V is a proper performance machine that can be enjoyed in twisting roads or straight lines. It can seriously get you into trouble, especially now that Mayor John Tory has installed cash grab speeding cameras. I tried a few launch controls, this machine can grab onto the road and rip the asphalt surface. Here's a comparison with the Tesla Model 3.
What I don't like?
More powaaa, give it more powaa! This engine should have been designed with 400bhp not 360, or maybe Cadillac left some space for petrol heads to go beyond the distance?
Final thoughts
Take my money!
2020 Cadillac CT5 -V
Performance - 9
Interior - 8.8
Safety - 7.7
Value - 6.9
Reliability - 7.6
8
Impressive
The CT5-V is seriously a proper performance machine that can been enjoyed in twisting roads, and straight lines. It can seriously get you into trouble, especially now that Mayor John Tory has installed cash grab speeding cameras.