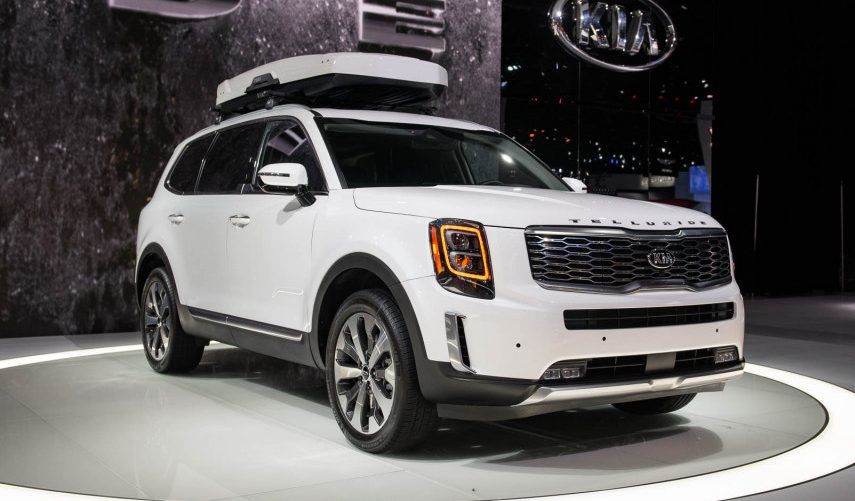 There is a newer and updated version of this article available.
Looking for a new car this month? Here is a rundown on the best new car deals across Ontario this March including events and tips to keep in mind.
March 2019-Deals of the Month
Compact Car: 2019 Toyota Corolla CE Lease
Luxury SUV: 2019 Cadillac XT5 Lease
Economy SUV: 2019 Honda CRV-LX Lease
Sports Car: 2018 Volkswagen Golf GTI Finance ( Get them while they're still available!)
This month you can expect to see lower interest rates on 2019 finances & leases, more inventory availability at dealerships, and the beginning of targeted offers to specific consumers. Generally Conquest and Loyalty credits begin to come into play from manufacturers. A loyalty credit is what a manufacturer will give you to retain your business on a new car, if you are already driving their brand. A Conquest Credit is a discount if you are driving a competitor's vehicle! If you're ready for a new car, submit your Conquest Cars application to get matched with one of our consultants

The Autoshow Hangover
Now that the Autoshow is over, you might find that you qualify for autoshow credits on some vehicles- even if you didn't go! Most manufacturers still have these available credits on certain car lines that they can apply for on your behalf. Usually the credit is paid by the manufacturer, or a combination of the dealer and manufacturer. Always ask because it may be able to save you an extra couple $100 on your new car.
March brings about some competitive new 0% programs if you're searching for a new car in Ontario.
Tip: These Conquest & Loyalty Credits can range from $500-$2000 in some cases, so make sure to ask if you qualify for one!
Hyundai

The Hyundai Tuscon consistently offers a reliable compact 5 seater SUV. If All wheel drive is not a priority for you, for roughly $150 biweekly, you can get a vehicle with a heated steering wheel and standard safety features that will end up saving you the difference in your insurance premium.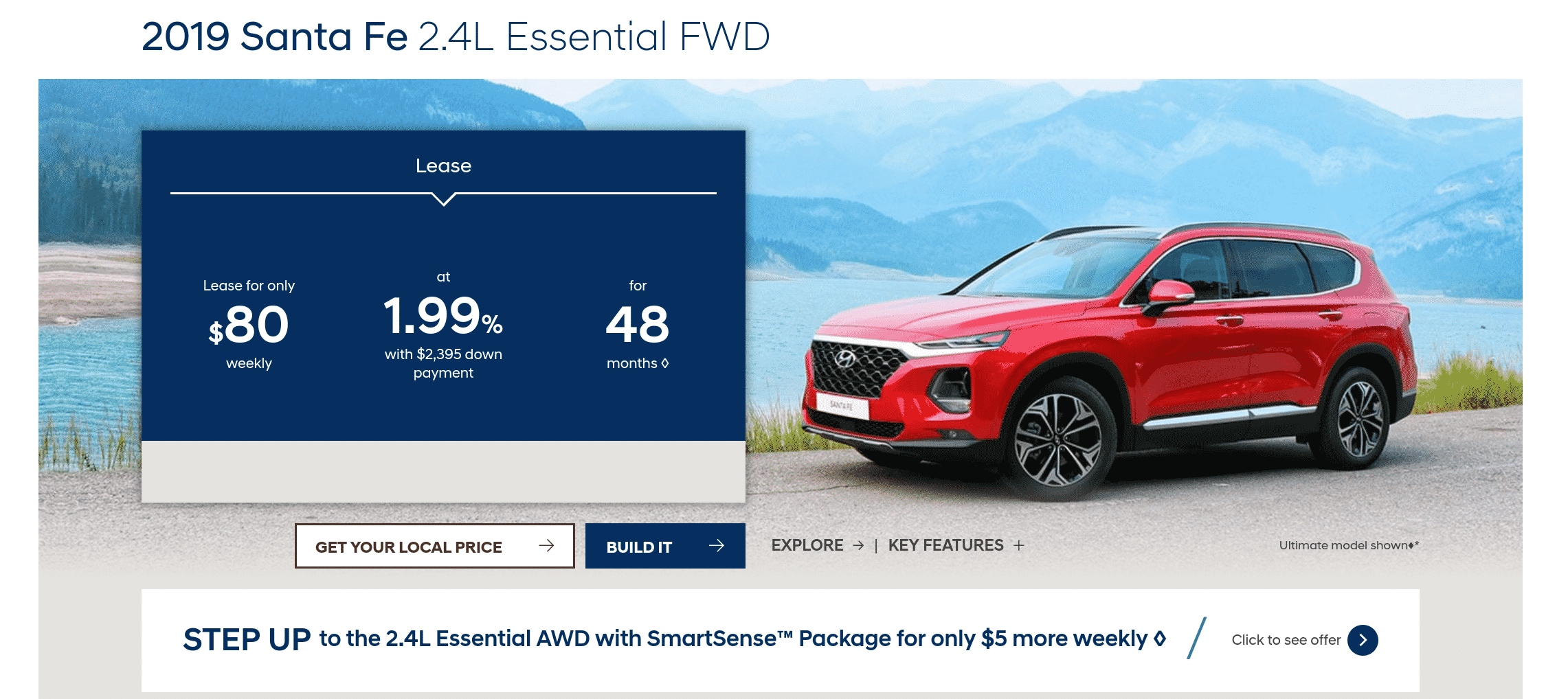 If you need slightly more cargo room, the Santa Fe is also a very competitive option.
Kia

Kia has a competitive offering to Hyundai if you are comfortable with a slightly higher downpayment and are okay with leasing for 5 years rather than 4. Opting for the extra year will also help lower the monthly payment.
Honda | Acura

The 2019 Honda Civic offers one of the most competitive lease payments for compact sedans on the market right now due to the low weekly payment, and $0 down payment. Although the lease term is 5 years, the vehicle is extremely reliable. The only other compact car that compares in option is the Toyota Corolla which has a similar monthly payment and may end up being cheaper on insurance.


The RDX is a great entry level luxury 5 seater SUV, however for March, the nearly $6000 down payment makes it notably less competitive compared to other luxury SUV's. In comparison, Lexus, Volvo, Infiniti, Mercedes, and even Cadillac offer a similar segment vehicle for a similar monthly payment and less money down. If you are a fan of this vehicle, you may need to opt for a 5 year term to make the payment more competitive.

Ford | Lincoln

Ford more than likely will have a mid month rework to their pricing, however for the time being they are offering an All wheel drive credit on their SUV's. This is handy for the Canadian winter.

If we're comparing trucks to trucks, most OEM's are beginning to advertise large cash incentives, or longer term low rate financing. Ford is focusing on pricing out their remaining 2018 inventory before they begin to more aggressively advertise their 2019 Ford F150's. Unless you are okay being pegged into a 2018 with price over any of your first choices, you may find more attractive offerings on the new body style Dodge Ram, Chevrolet Silverado, or GMC Sierra editions.
Chrysler | Jeep | Dodge | Ram

Ram has put together a fantastic short term lease option on their new 2019 new generation trucks. Keep in mind, the features options on these trucks are hugely limited unless you are looking to bump your budget. If you prefer more creature comforts you may find you are happier spending extra cash and may get more value with a Chevrolet Silverado, however if you need a truck for the sole purpose of towing and having a bed, this is an enticing deal.

The reliable Dodge Caravan will always have a place on this list because of its $0 down payment option, and its relatively cheap MSRP, however minivans are becoming less and less popular. This means that as more people are opting for an SUV, the value of the minivan in the marketplace will continue to drop. On a long term finance, that means that your vehicle may be in a negative equity position if you decide to sell before the 96 month contract is over. Keep in mind, 96 months means 8 years. That's a lot of time, and more than likely repairs and maintenance costs will begin to set in before the vehicle is paid off. If you have money for a down payment, or are more comfortable with a slightly higher monthly payment, you can find lesser interest rates with the Chrysler Pacifica or the Kia Sedona (1.99% finance rate up to 84 months)

If you're thinking of a Jeep, despite being pulled in on a % off of MSRP incentive, think about leasing as an option. Even if there is money down that's required, Jeeps hold their value extremely well in the pre-owned marketplace. That means a cheaper lease rate, and a shorter team so that you can get into a new vehicle sooner. If you're ready for a new car, submit your Conquest Cars application to get matched with one of our consultants
Mercedes

As mentioned in the above regarding the Acura RDX lease, you may find yourself more compelled to look at the 2019 GLC 300 from Mercedes. With a less downpayment, and a cheaper monthly payment, this vehicle will yield an exceptional ownership experience. The value is quite good. BMW has yet to put out their March offerings, however the above Mercedes leases are strong luxury contenders if you have money to put down.

The CLA is a fantastic entry level compact luxury sedan, however we've seen more competitive lease payments on a shorter term than 45 months from this luxury brand.

Toyota | Lexus

The 2019 Corolla CE is on the only other lease option for a compact sedan if you are looking for a vehicle that gives extreme bang for buck.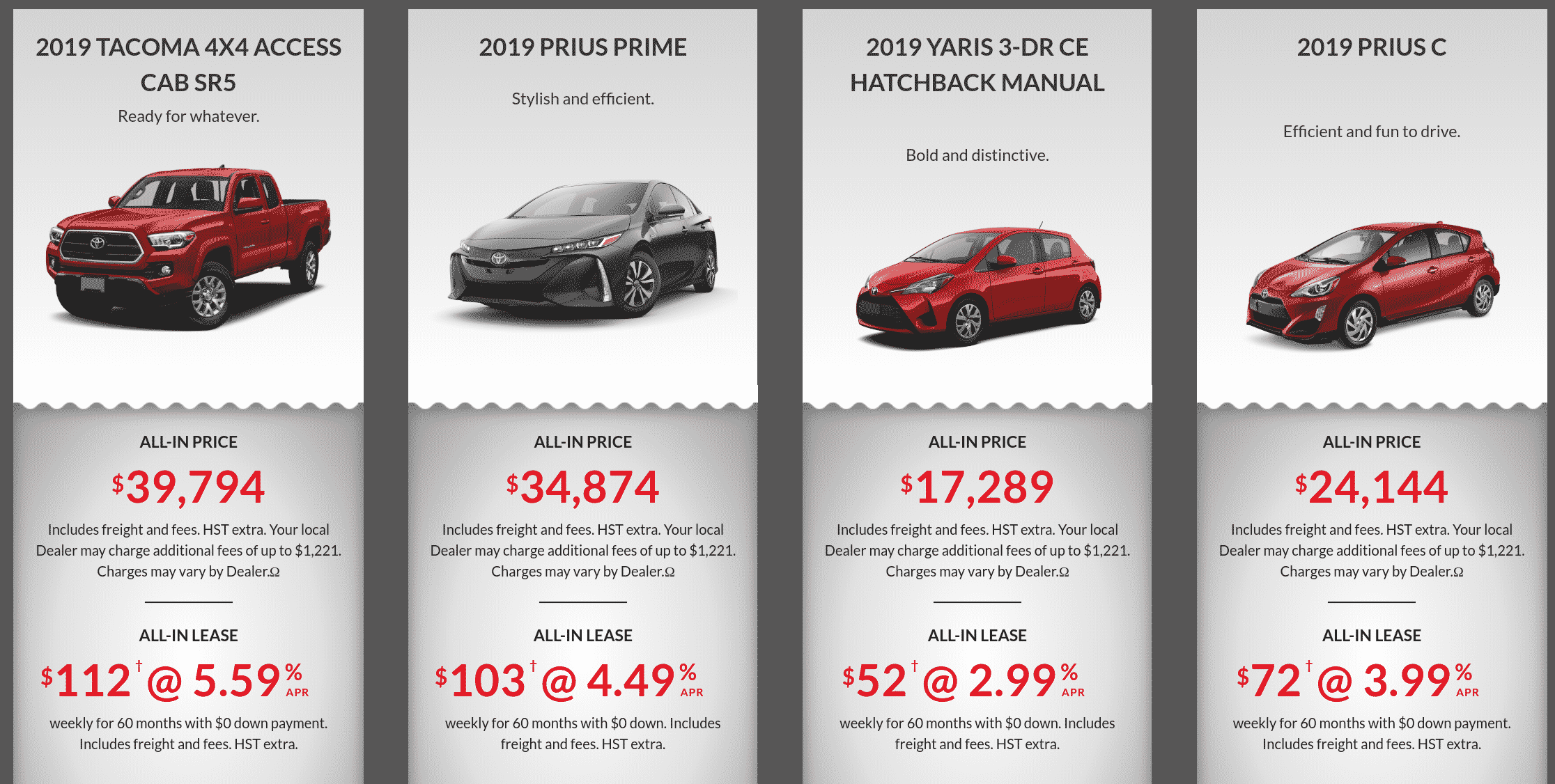 The Tacoma offers a fun mid size truck lease with 0 down on a 5 year term. This is one of the cheapest options this month if you're considering a truck, but don't necessarily need the utility of the bed in a full size truck.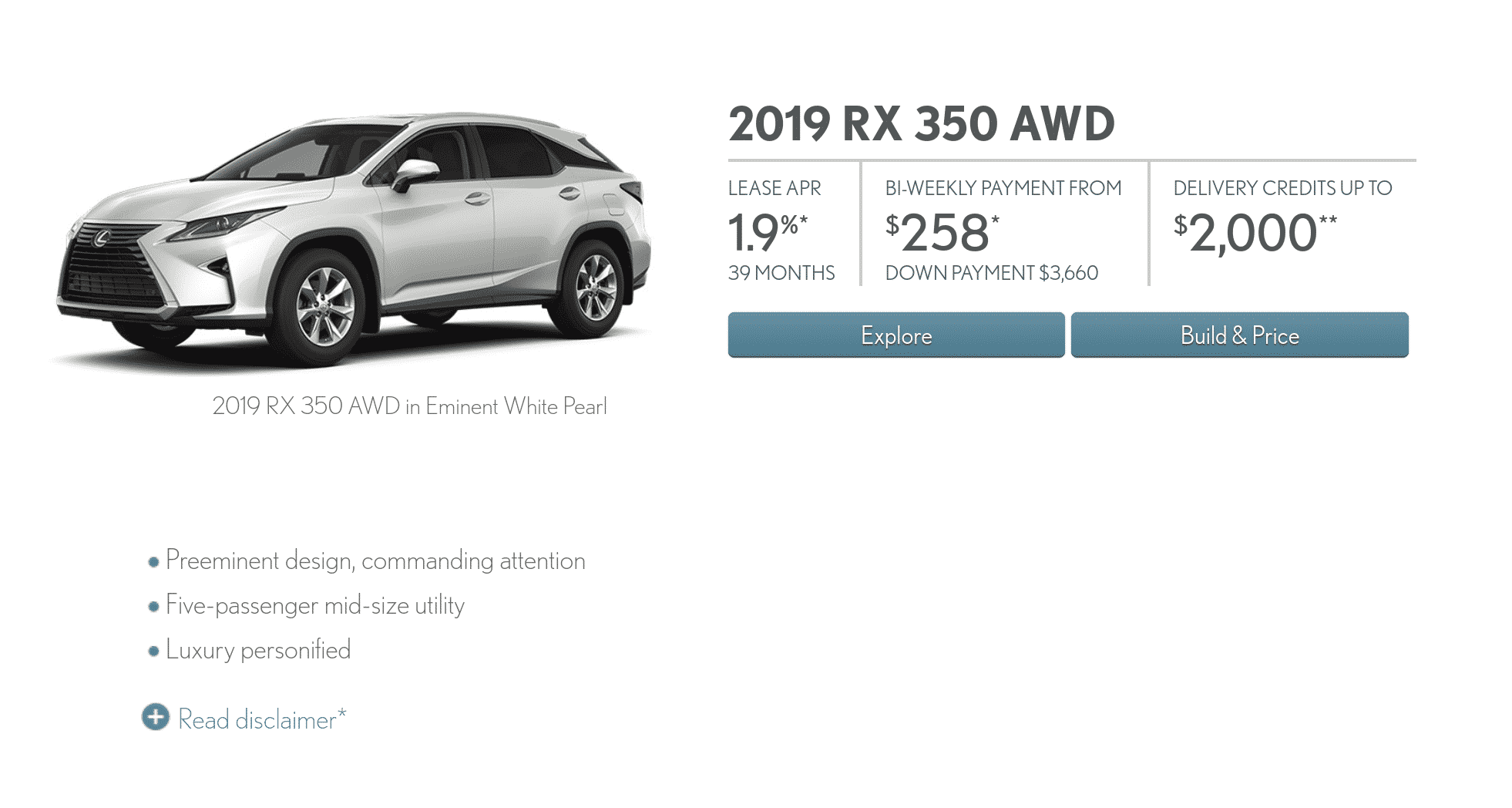 The Lexus RX has provided credits on their RX 350 AWD, however, if AWD is not a priority to you, you can actually find a more competitive lease offer on a shorter term from Cadillac with their XT5.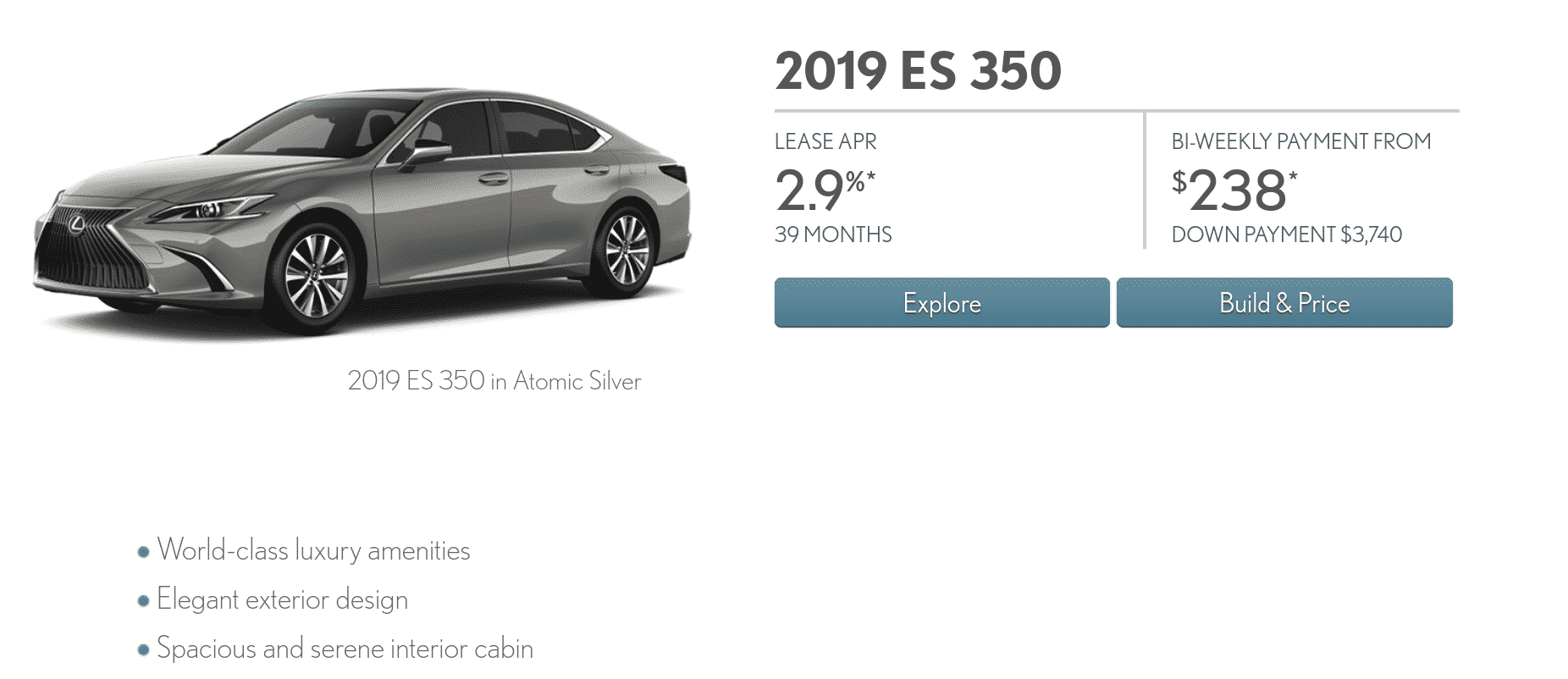 Nissan | Infiniti

The 2019 Nissan Rogue offers good value for a 5 seater SUV. Many safety features come standard, including the birds view 360 degree camera which makes parking and driving the vehicle in the city much more enjoyable.

The 2019 Nissan Armada offers a full size SUV experience for nearly a sub $700 monthly payment. If you need space for 7 seats, and room for hockey bags, this may be a good option.

Volvo

For March, Volvo has dropped their payments on nearly all of their leasable vehicles! The 2019 S60 dropped by $20 biweekly which helps make their vehicle more competitive.
Audi | Volkswagen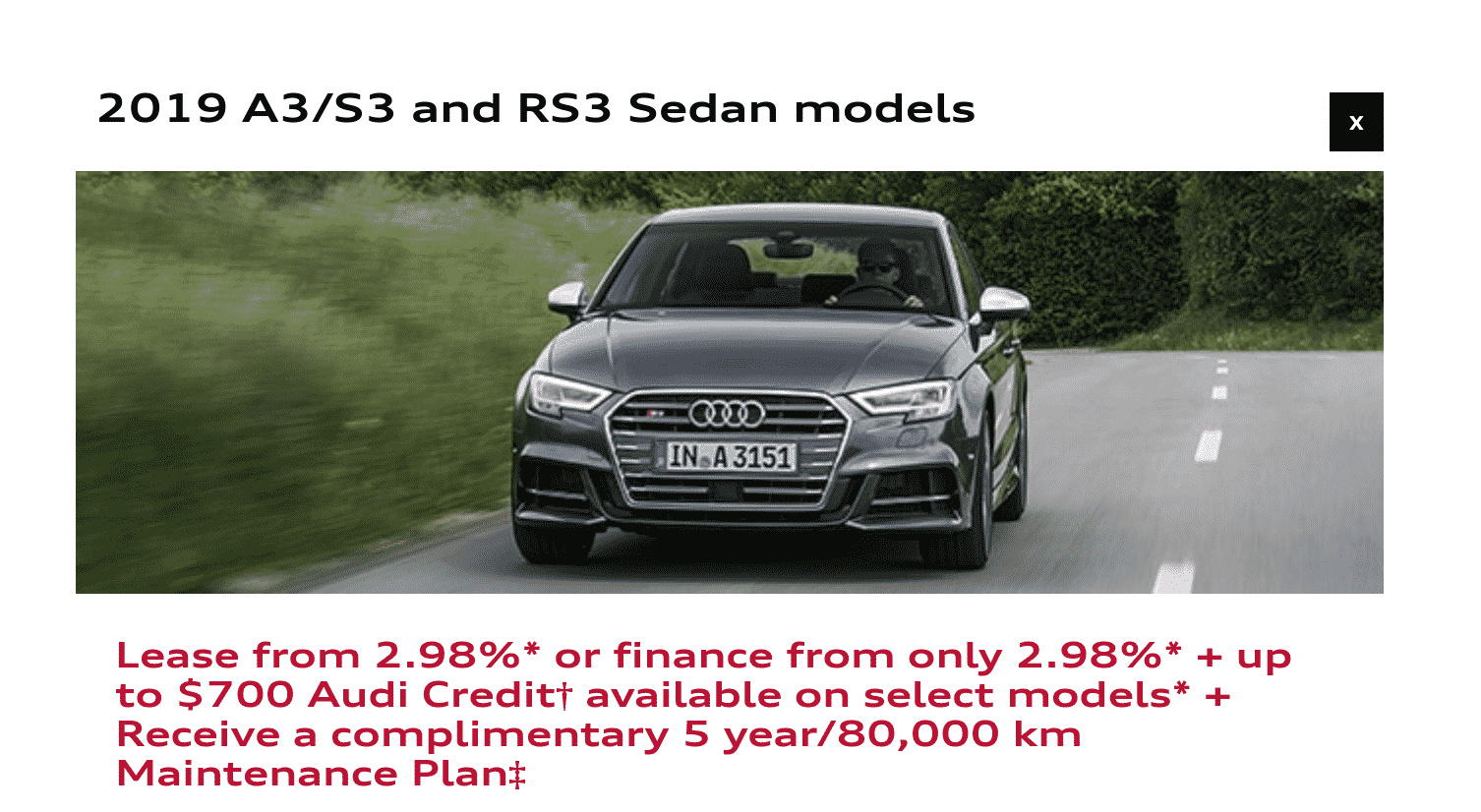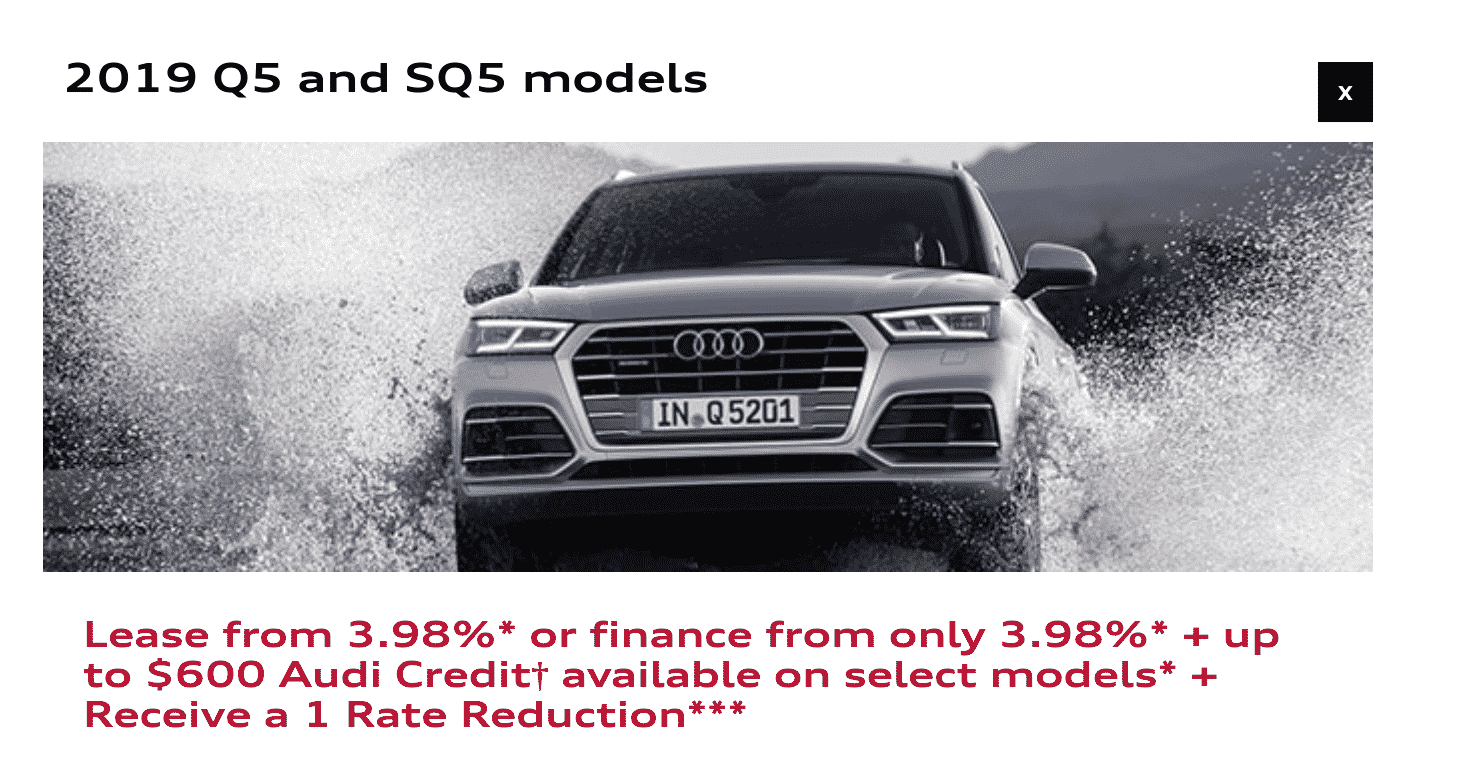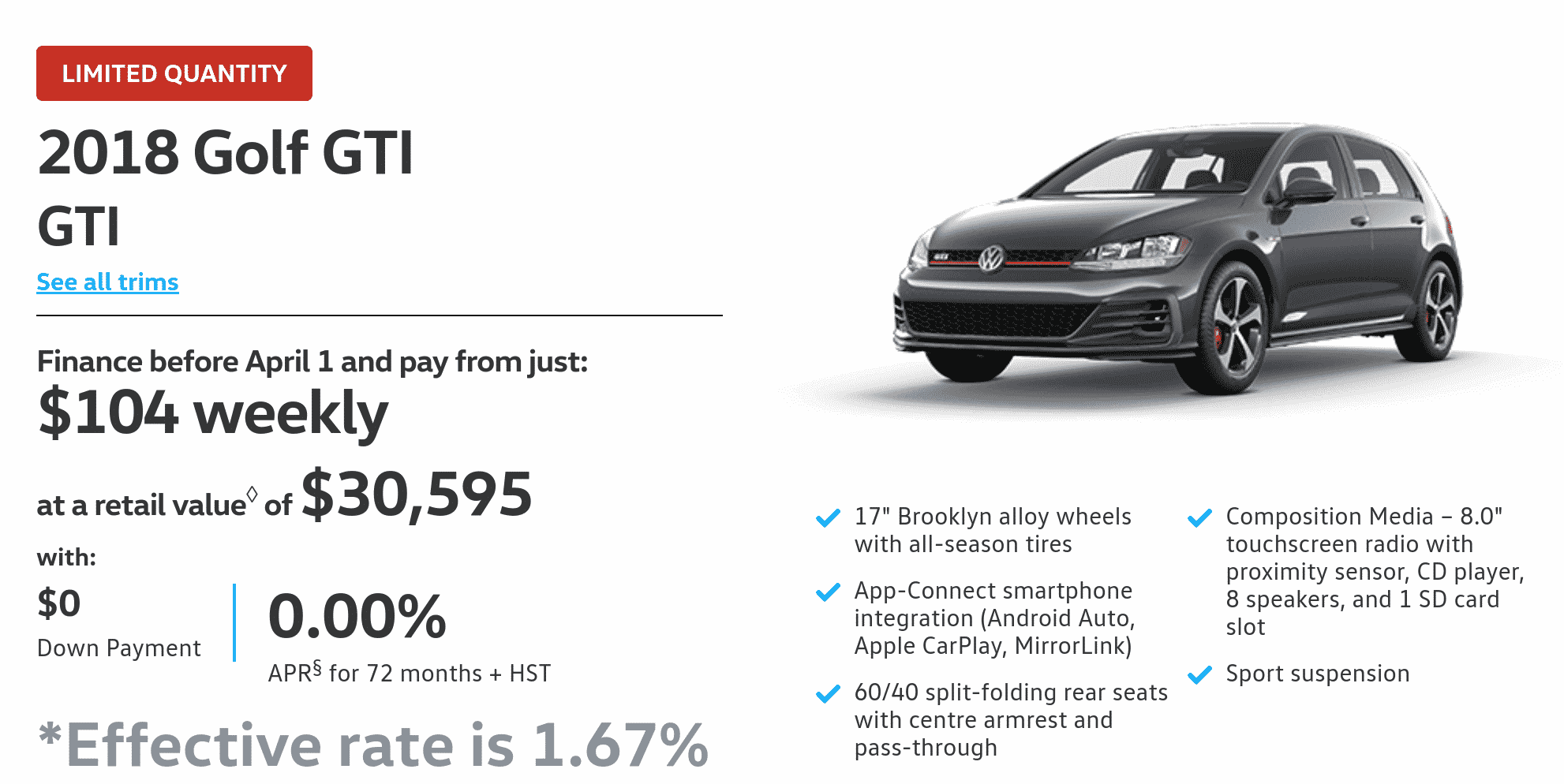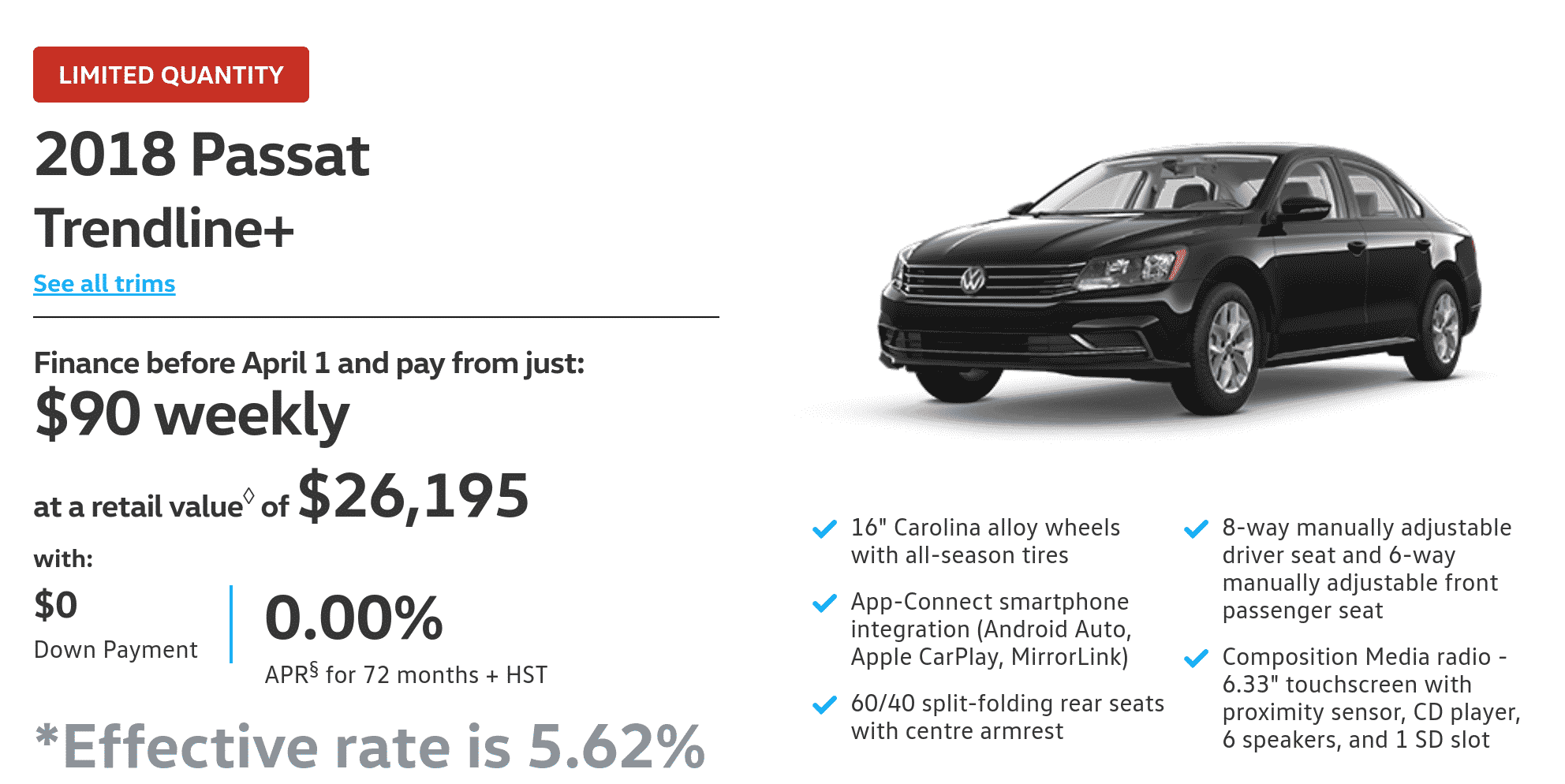 Volkswagen has focused their marketing for March on eliminating their 2018 vehicles still left in stock. With 0 down, and 0% financing options available on nearly all of their remaining cars and SUV's, the offering is quite compelling. The GTI is a fantastic grab right now if you are looking for a very sporty car that is still practical and good on insurance.
Cadillac | Buick | Chevrolet | GMC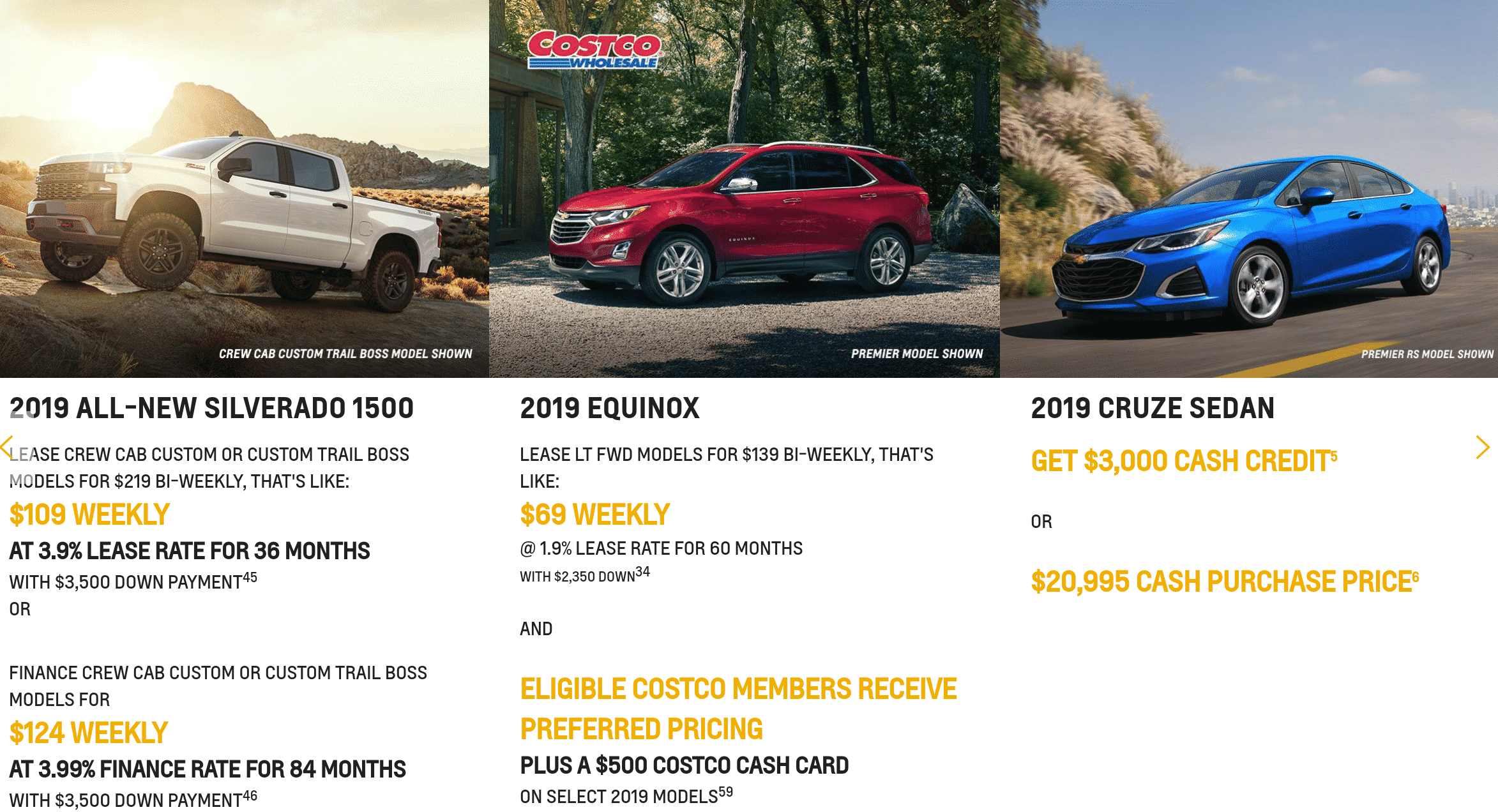 Get ready to see custom leases coming out on the new generation 2019 Chevrolet Silverado trucks. Notably, dealers will be advertising the Chevrolet Silverado Trail Boss, or the 2019 GMC Sierra Elevation edition. These are both great choices and reliable trucks.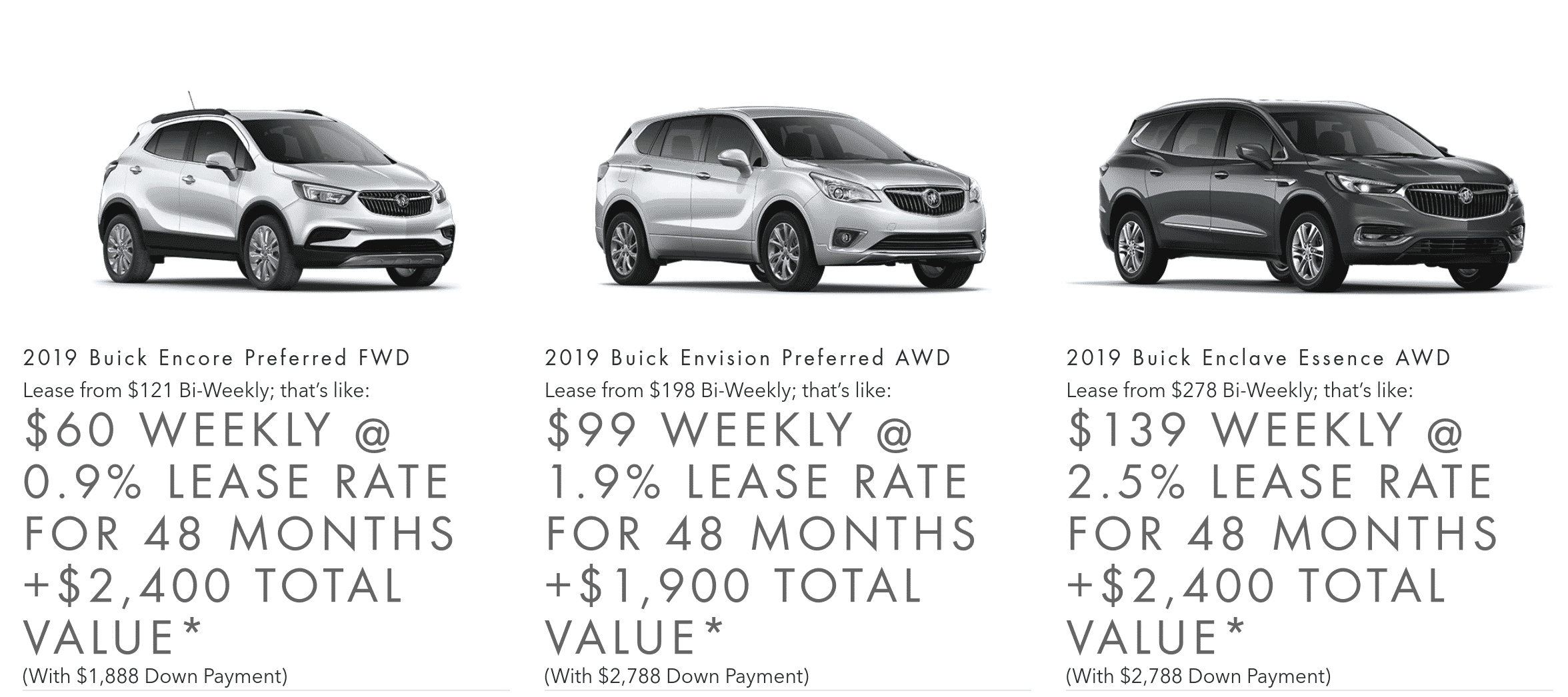 One of the best value offerings comes in Buick's Encore lease. This month the program is hugely competitive, especially for existing Chevrolet Cruze lease customers. The downpayment is negated with the credits available, and you'll be able to get into a luxury compact SUV for only 120$ biweekly for 48 months- that's a steal!

The Cadillac XT5 is competitive again this month, as GM has continued on with their Costco incentive pricing. This means that nearly 50% of Canadian households will qualify for cost pricing on these vehicles. Most larger Cadillac Dealerships are also offering this deal on a shorter term option, and a cheaper monthly payment, such as
Applewood Chevrolet in Mississauga.